When You Don't "Feel Like It"
This week I found myself not "feeling like" going to the gym. I was all set and dressed to go, even had my sneakers on, when the inner conversation began. "I'm tired. I deserve a day off. I have a ton of emails to go through. I should do my laundry." The longer I stood there, the less likely I was to ever get out the door. Was I supposed to "feel like it?" How many times do I really "feel like it?" The good news is I went anyway, but I noticed how quickly and easily I could be swayed.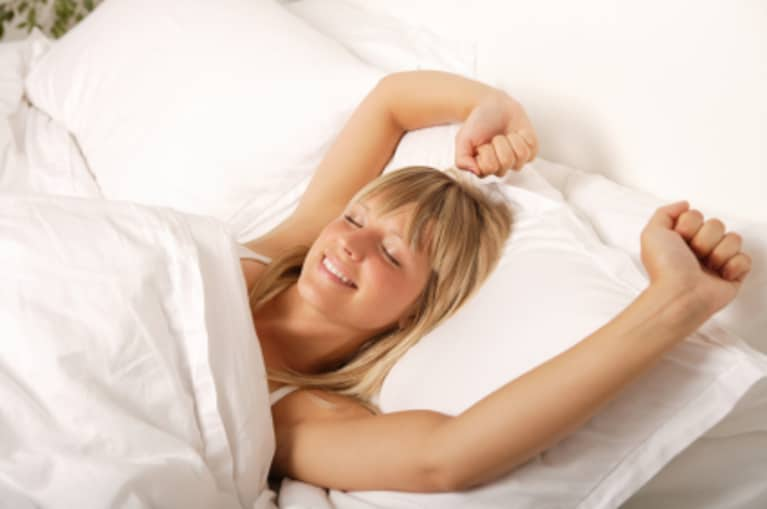 There's a big misconception running rampant inside our heads. When we hear our minds telling us "I don't feel like it," we think it means we should listen. When it says it's okay to eat whatever we want or skip exercise, it's as if God is talking; that's how closely and intently most of us listen. What or who is this voice? Where does it come from? If you've been around small children lately, you are probably familiar with "I don't want to go to bed," "I don't want to eat my vegetables," "I want another cookie" and "I don't want to take a bath."
You have your own adult version of a small child's voice, which I lovingly call the "brat," and boy does it like to share its opinions and preferences. It likes to chime in when it's time to exercise with statements like "I'm too tired," "I'm too busy," and "I'll do it tomorrow." Then at meal time it goes something like: "just this one time it's okay," "I don't want that. I want THAT," "It's not fair, everyone else is having it," "I shouldn't have to deprive myself." Yes, when something comes up that might take some work, effort, time, energy, sacrifice or risk, the brat is more than happy to interrupt, loudly and aggressively. Don't listen to it. The brat is not telling you the truth. The brat is giving you the easy way out, but it's in direct opposition to the body you really want: your Dream Body.
Here's a really important FACT: just because you don't feel like doing something doesn't mean that you shouldn't do it. Actually, regarding most of the things that will get you happy and loving your body, your initial thought is "I don't want to," or "I don't feel like it." Who cares? I don't, and you shouldn't either. You're not supposed to feel like it. It's okay that the heavens will not part one day and shower you with the urge and drive to care about your body. It's okay that you just have to do it anyway. Because it's a challenge, you'll be that much prouder and more confident once you have. If it were easy, you'd be bored and unimpressed.
Here's the other cool phenomenon: when you start taking action, that's when you're going to start to "feel like it." That's how momentum works. I had a client recently who was really stuck in the "I don't feel like it" syndrome. My simple advice: "shut up your mind and do everything you don't want to or feel like ANYWAY and you will get a body that you love!"
My challenge for you today is the same: when you don't feel like it, do it anyway. Eat what will make you proud; move in a way that inspires you. Do both of those things today and tomorrow, then let me know how you feel. I promise you will wake up elated you did it "yesterday" and didn't wait for "tomorrow!"
If you want help along the path of loving yourself and your body, I lead a group telecourse called "Dream Body" with wild success. Click on the link for more information or to register online for this upcoming group telecourse.