Exercise During Work Makes You More Productive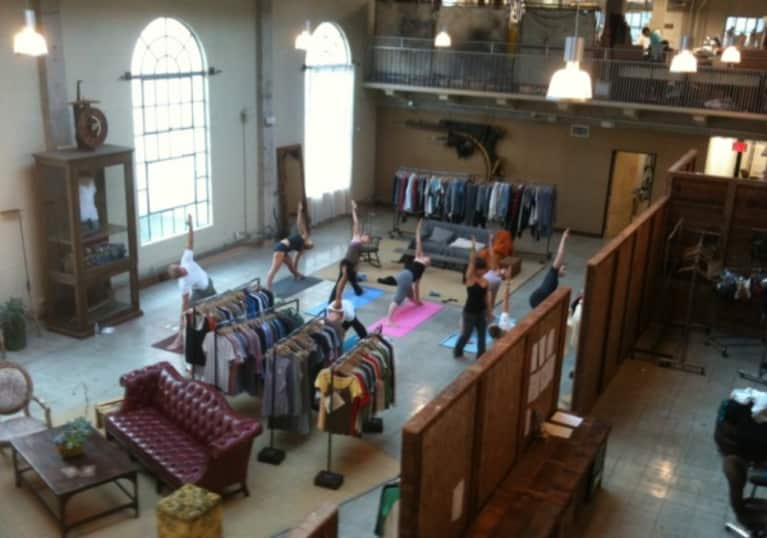 We've written about yoga and meditation at work before, and a new study suggests that exercise at work not only makes for happy employees, but more productive ones, too.
The Journal of Occupational and Environmental Medicine reports on a study that was conducted at a Swedish organization in which one group had a 2.5 hour per week exercise program during work hours, and another group had the same 2.5 hour reduction in work, but no exercise. A third group worked the same hours and had no exercise program.
The results?
The group that participated in the exercise program not only felt 'more productive' but also had less sick days.
Surprised?
Time to get your yoga on at work!
(Pictured above is office yoga at Alternative Apparel's LA office!)