91 Year-Old-Yogi Vera Paley Teaches Yoga to Alzheimer's Patients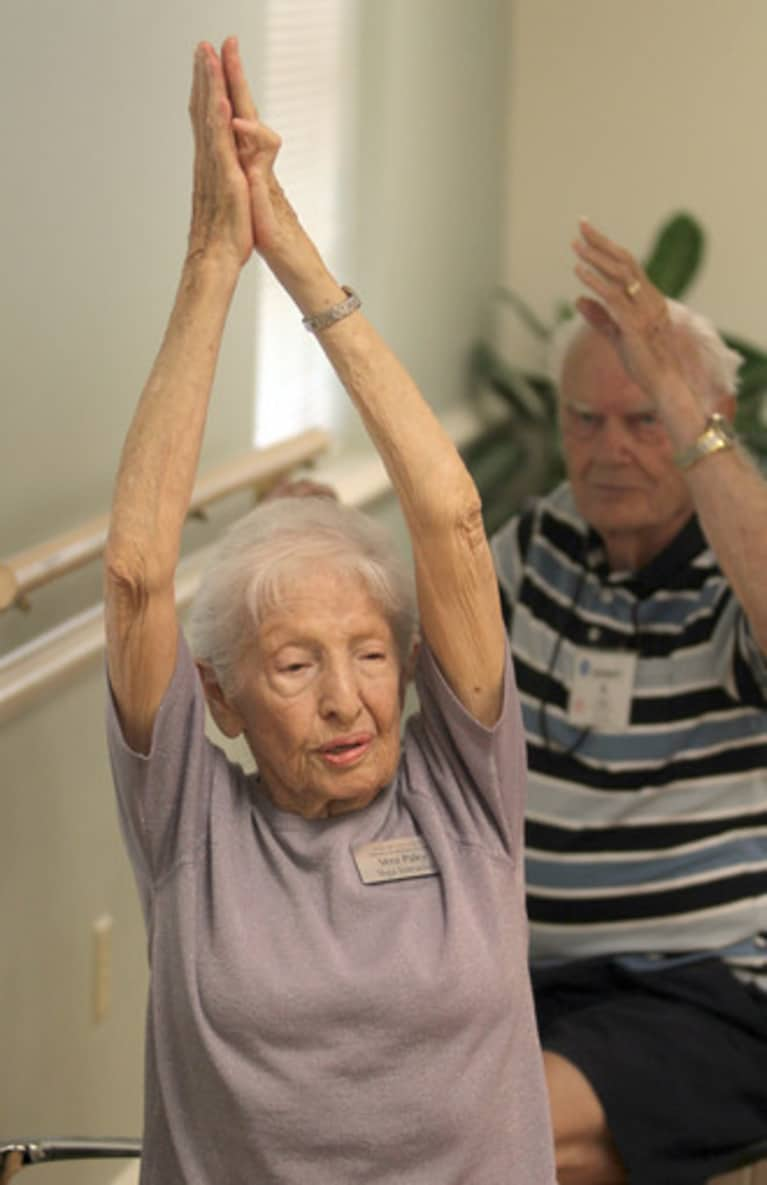 91 year-old Vera Paley of Florida has been doing yoga for 50 years and has been teaching yoga since 1982. Her specialty is 'chair yoga' which she teaches to seniors suffering from Alzheimer's and dementia.
Vera says yoga keeps her healthy and tells the Sun Sentinel:
"I think I'm where I am because of what I do. Yoga is not just moving. It's breathing and daily meditation."