Aim True: Kathryn Budig on Her Gaiam Yoga DVD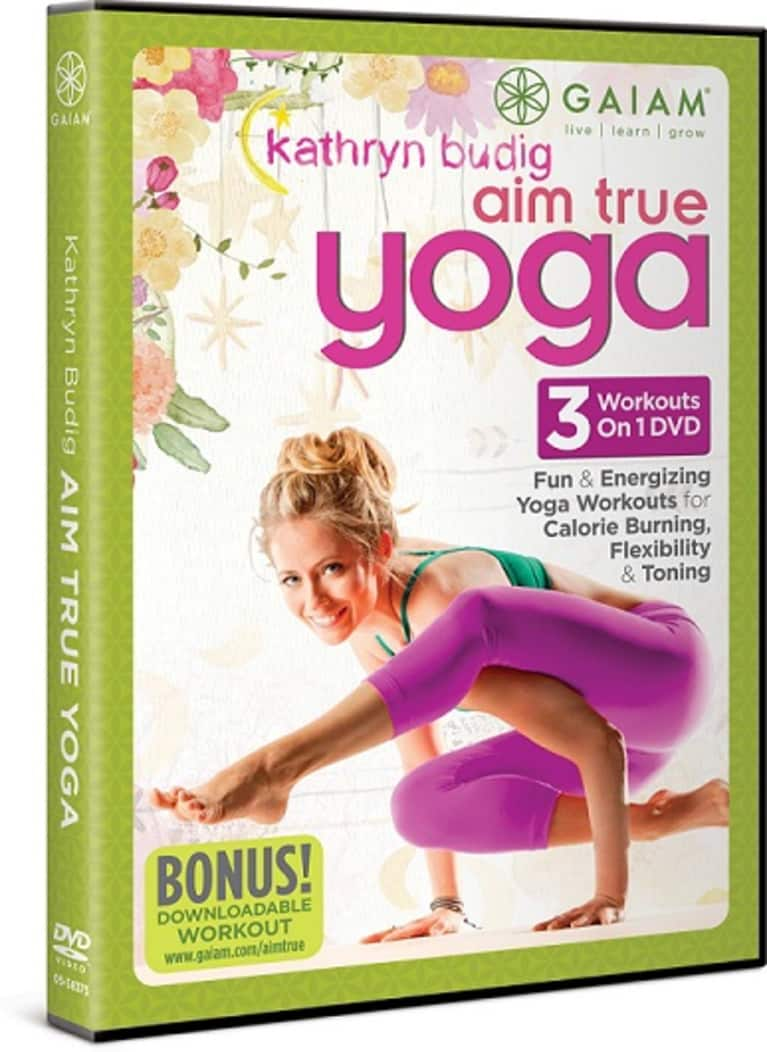 Yogi/foodie, Kathryn Budig, is not only a valuable contributor to MBG, but also a dear friend and a wellness rock star. She's got a lot cooking these days, including a new yoga DVD, Aim True.
I caught up with Kathryn and got the scoop on Aim True and all the other exciting stuff she has going on.
MBG: What does "Aim True" mean to you? How did it come about?
KB: "Aim True" is the ability to start everyday with intention—how do I want to feel, be, interact—coming from a place of gratitude and commitment to one moment at a time. It's difficult in this world to stand on your own feet without being influenced by the opinions of others. "Aim True" means standing your ground regardless of the circumstances of difficulties if it's what makes your heart beat. The concept derived from my love of the Greek goddess, Artemis. She is the hunter and I found a prayer that began, "Make my aim true, give me goals and constant determination to achieve them". It struck a chord and "Aim True" was born. It's treated me incredibly well ever since.
In the DVD you list '5 Favorite Poses' -- can you tell us what they are, why they're your favorites?
The 5 poses are "Tiny Little Package", Jump forward, Crow Pose, Half Moon and Tripod Headstand. I wanted to pick poses that are challenging but also accessible. It's important to always have something to work towards but also have the satisfaction of growth to build confidence. All of these poses are beautiful, playful and will get the yogi into the strong mindset to expand.
What's one misconception about yoga that you hope the DVD can clear up?
A big misconception is how serious yoga is. Don't get me wrong, it's a sacred practice, but who said sacred can't involve laughter? I hope people experiencing the DVD will see how you can be strong and disciplined with a smile on your face the entire time.
Why do beginner yogis and advanced practitioners need to buy a copy of Aim True?
I spent a huge chunk of time creating sequences that are accessible but challenging. Both practice are well rounded and playful but strong. The point is to challenge yourself and if you practice the beginner sequence it directly prepares you for the intermediate one. An advanced yogi can take
this sequence and add their own spice at home if they want to be creative!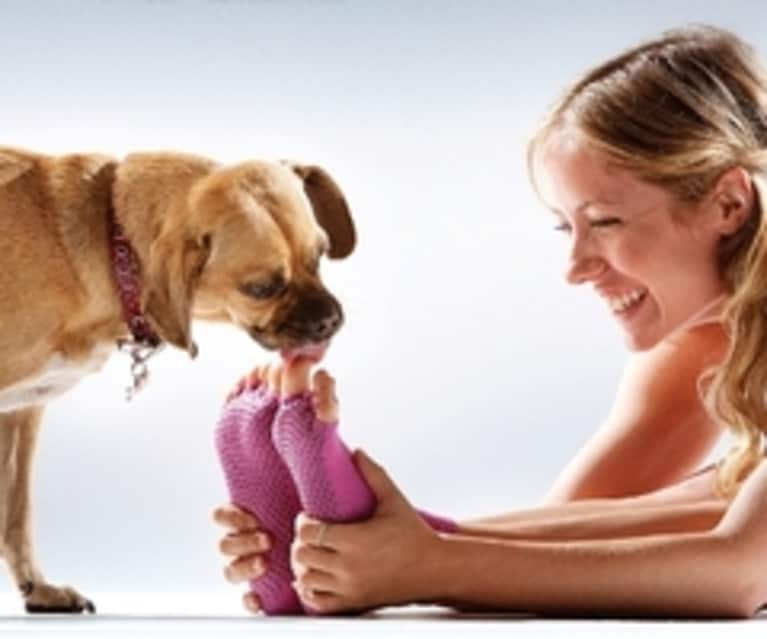 Is it true that Ashi makes a guest appearance in the DVD?
Let's just face the facts, Ashi (my dog) Budig runs the show. I'm just out there doing her bidding. Yes, she steals the show in the interview section.
What's next for you? What else are you working on?
I just signed on to be the new contributing yoga expert for Women's Health Magazine and I'm writing their "Big Book of Yoga" with Rodale Press. I'm continuing to create challenges for Yoga Journal, recipes for MBG, online classes for Yogaglo and have an extensive travel schedule with workshops, retreats and festivals on the horizon. Everything is up at www.kathrynbudig.com!
Aim True is available at Gaiam for $14.98