H2O on the Go: 6 Eco-Friendly Water Bottles
Water bottles can be such a tricky thing these days. What size, what's safe, what's functional, what's stylish? The list goes on.
To bring an end to the water bottle debacle, here are some super slick, high-tech, high-fashion, non-toxic hydration machines for the girl on the go.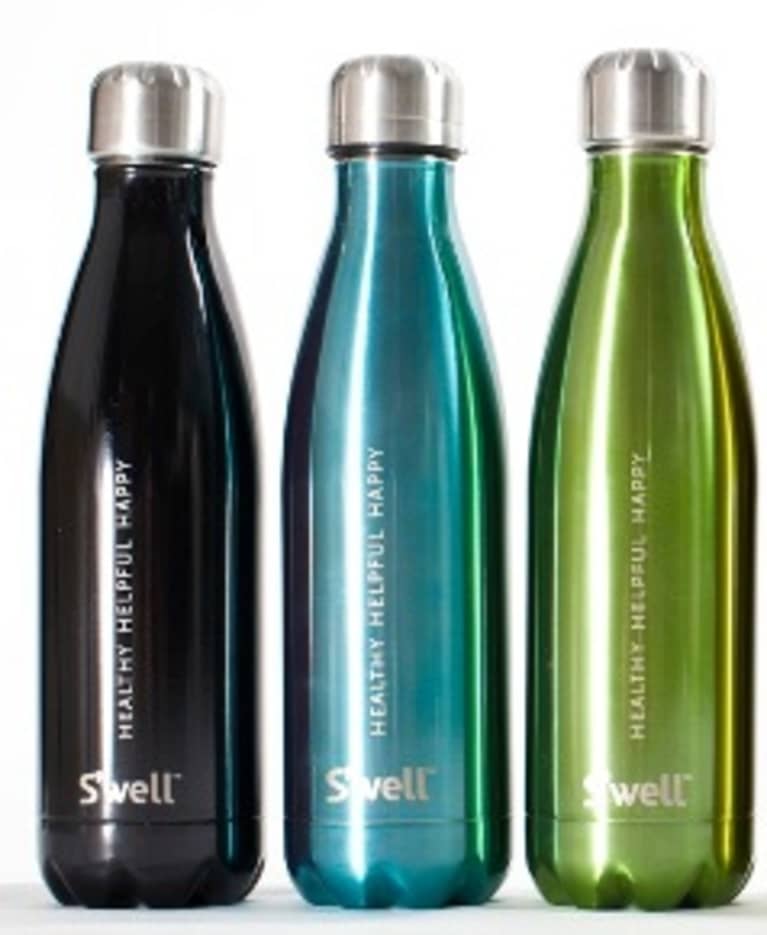 S'well - These stainless steel beauties are temperature savvy, so cold drinks stay cold for 24 hours, hot ones stay hot for 12 — to be sure, they road tested S'well in deserts across Arizona and mountain tops in Peru so you can trust your Swell wherever you go. They are also non-toxic, non-leaching and BPA free, but even more exciting is that the 25 oz. S'well holds a bottle of wine! So pack yourself a picnic and have a party! Also, 10% of all sales go towards building safe and hygienic water sources in Africa and India through a partnership with WaterAid.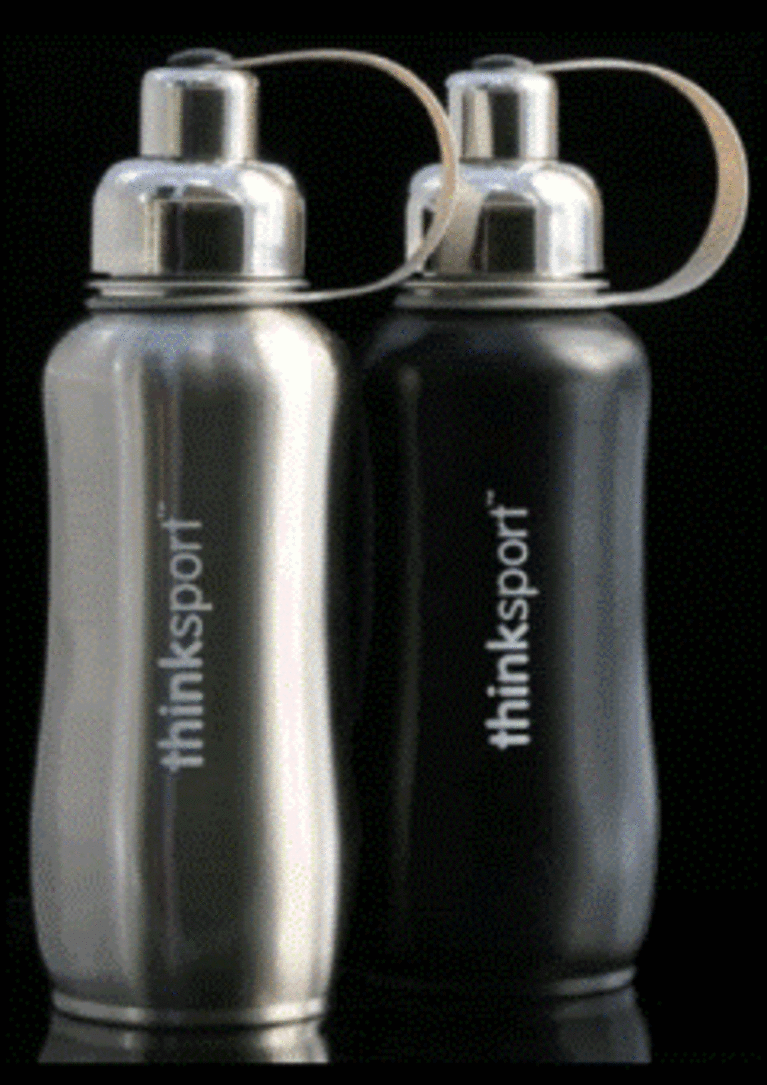 Think - Think was founded by a bright guy with a history in biotechnology and the mantra, "Safe, functional and sustainable." Think bottles are virtually indestructible, insulated, good-looking and a great size. The large bottle holds 25oz and the small bottle holds 12oz.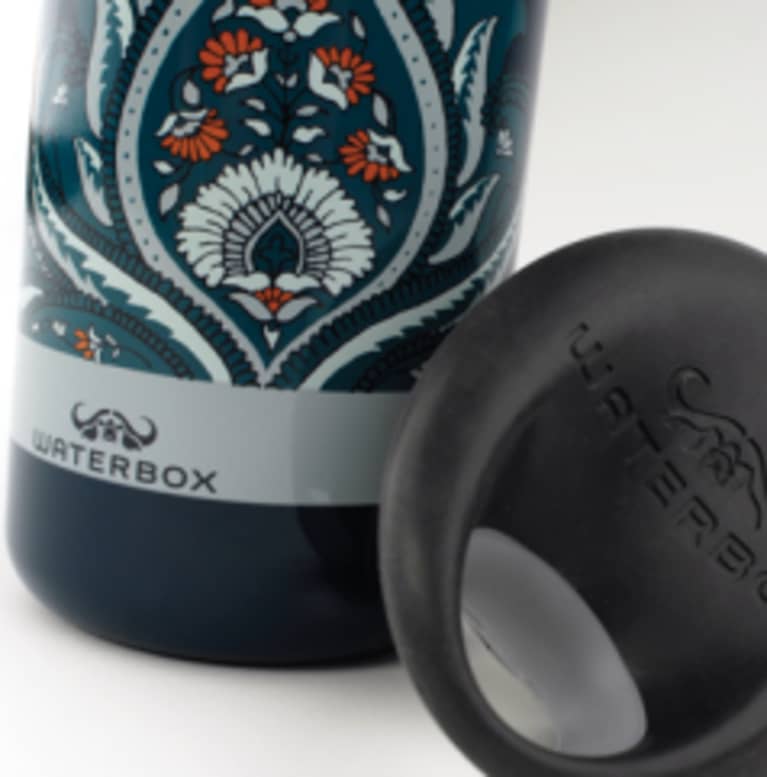 Waterbox - They come in bright colors, they are made of a radical material called Eastman Tritan™ copolyester, and the bottle is not only completely BPA-free but dishwasher safe and entirely recyclable at the end of its long happy life. The intense sounding Tritan™ copolyester material gives this guy serious impact resistance and allows for both warm and cold beverages.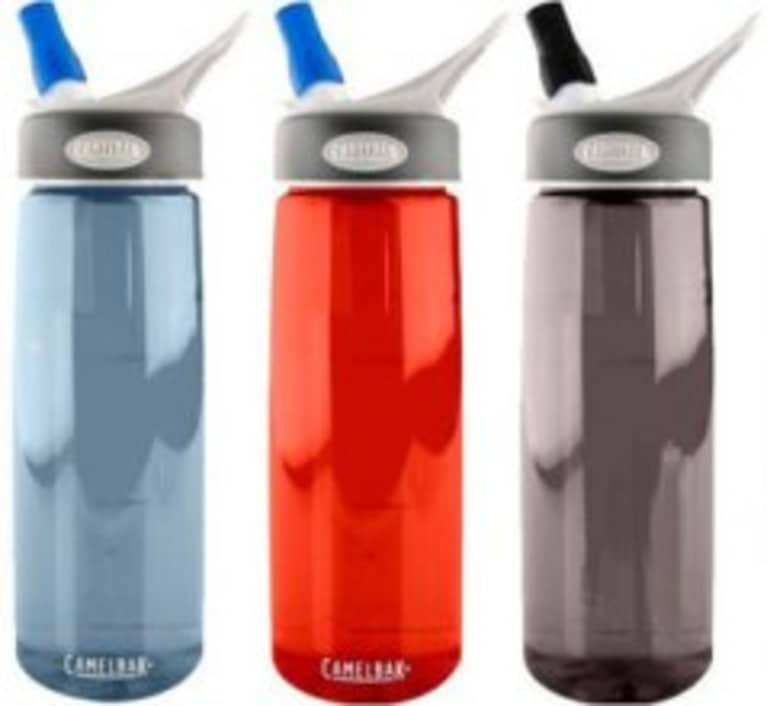 Camelbak - Camelbak has loads of fun bottles but we love one of their latest: The Groove. Groove's filter lasts three months, replacing up to 375 disposable plastic water bottles. It's also BPA-free and super durable with a classic spill-proof bite valve.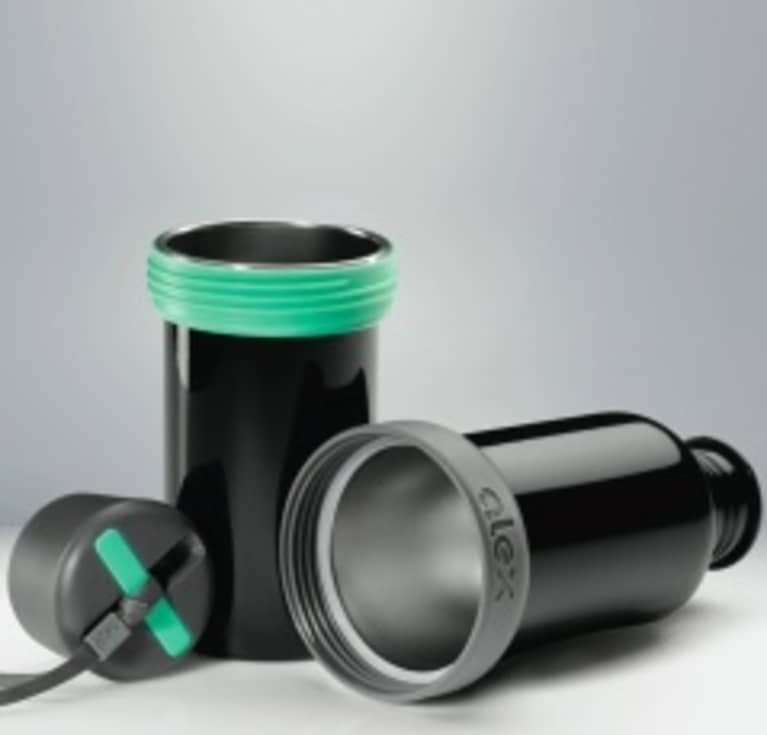 Alex - Two words: Fashion. Statement. It's sleek. It's sexy. You can create your own and mix and match colors. What's not to love? These pretty babies even come apart to ensure the inside of your bottle can enjoy an even cleaner, bacteria-free life.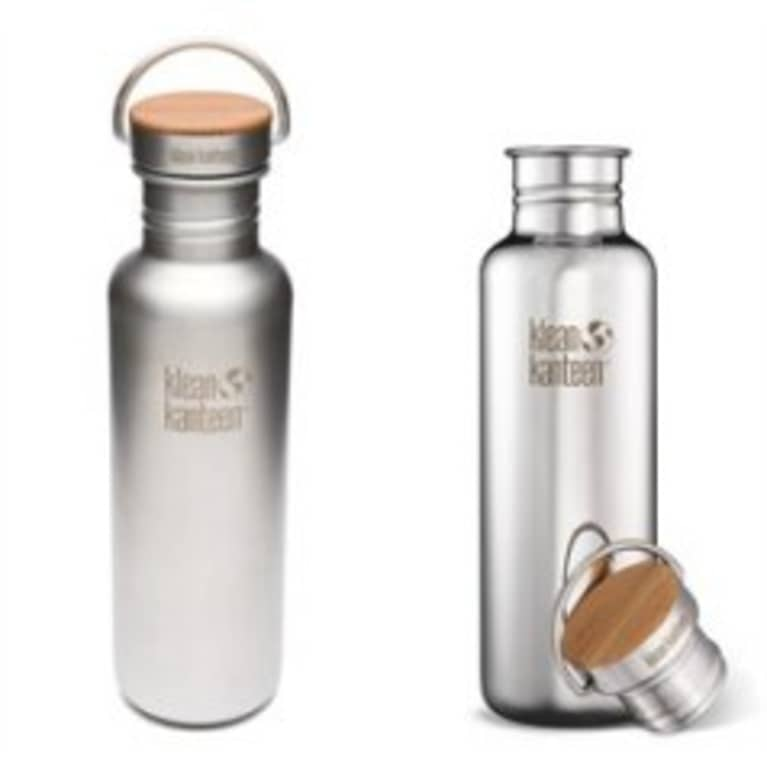 Klean Kanteen – We love that the first Klean Kanteen® was cobbled together from things at the local hardware store in Chico, CA, creating the first BPA-free stainless steel water bottle on the market. "The Original" Klean Kanteen® Classic is still a top seller and you can also choose insulated, wide, or the reflect model, which features laser-etched stainless steel, silicone, and sustainably harvested bamboo. Oooh so eco. We love.