Take Out the Trash and Welcome the World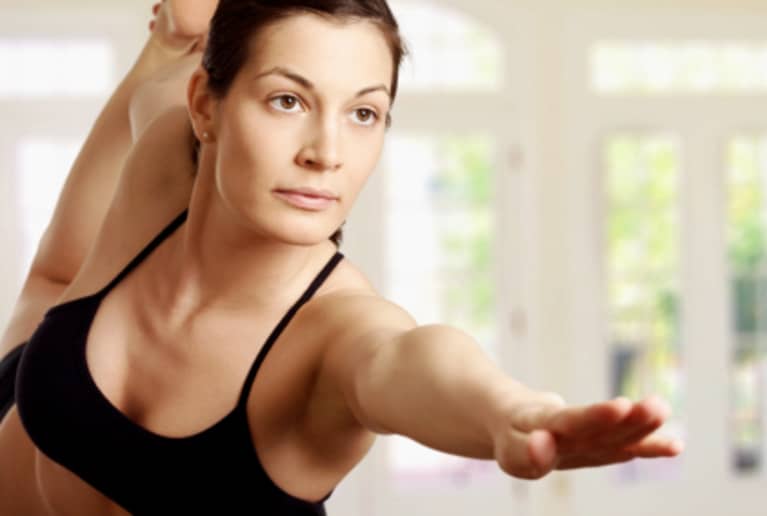 Recently, I did some serious cleaning and ended up putting away 60 books from my college days. They were gathering dust in my bookshelves and I had no intention of rereading them any time soon. So I started taking them from the place they held over the last few years. There are still books I want to put away but since it took me a long time to start this process, I'm taking it slow. Now I have space in my bookshelves; space to fill with new books and new interests.
This made me think about how much of our past we keep close to ourselves -- in our bookshelves, closets and in our houses, in general. And most importantly, it made me think of all the past we choose to keep within ourselves. It's easier to put some old stuff away and create space for new things than to look inside and let go of baggage we don't need or want anymore, or that is simply unhealthy for us.
In Anusara yoga, we talk a lot about creating space; we create space in our bodies to allow for transformation. So we can open up to new possibilities: in the poses and in life. It's no wonder I find myself doing poses I have never done before in an Anusara yoga class. Thanks to Anusara, I'm also learning to deal with the novelties of life and with the challenges they present me. In yoga we focus on what happens off the mat and how we apply what yoga teaches us to our everyday life. Today, I'm meditating on how I can be as receptive in life as I am on the yoga mat.
1. Accept the past and move forward. Having practiced different yoga styles I had to adjust my practice several times; even the simplest thing like feet together or apart. I accept the way I used to practice, I see the benefits of that way, but I simply choose to practice the way it feels better right now. It made sense for a while that I kept all those books within reach. I was planning to follow a career in education and I intended to use some of those books again. But then my interests changed, the purpose I once chose no longer seemed to fit. But it's not easy to change habits, specially the mental ones, like being used to see my bookshelves like that. We sometimes grow attached to what we believe we want for ourselves and I've been realizing that it can limit our life. It's not easy letting go of hopes and dreams that have been with me for so long. But I had to let them go, once I realized they were stopping me from moving forward.
2. Create space. Prepare for the change. In yoga we prepare our bodies so we can keep them in positions we wouldn't usually put them in. We move within the new space we create; we stretch our muscles, we elongate our spine to reach farther away. We try different yoga poses, new challenges that maybe a few months ago seemed rather impossible. How do we prepare our minds to embrace change in our lives? We stay open, we say "yes" when we are given the opportunity to try something different and new. We cook a different meal, we choose a different road to go to work, we listen to a different music genre. By allowing ourselves to see what's different in the world, we allow the world to become known to us and with it its endless possibilities. 
3. Welcome the new. Sometimes we feel scared or even overwhelmed by new things in our lives and they're not always easy to manage. But those new things allow for evolution and discovery; we test ourselves in unknown situations and explore new surroundings in order to further know ourselves and our capabilities. In yoga, if we let fear rule our actions, we can immediately feel simple physical reactions, like muscles contracted, which will not help us move deeper within the pose. We must learn to relax and explore with confidence and strength, and trust that the Universe will provide the support that we need, even when it has a twisted sense of humour.