5 Reasons You CAN Practice Yoga Daily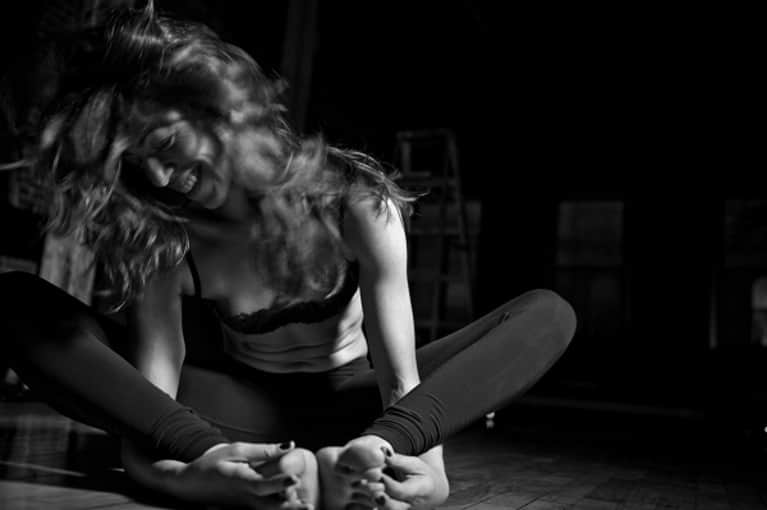 Yoga can and will change your entire body, from the inside out. It will make you thinner, lighter, happier, calmer, sexier, and more YOU. Yet, in order for it to work you need to do a breath-guided practice at least three times a week, and ideally, daily. Upon hearing this most people start to make a long laundry list of reasons why that is impossible for their lifestyle, citing their job, social obligations, commute, travel, pets, plants…..you name it.
I understand that you lead an intense busy life, I do too. But also know that a regular, gasp daily, practice is totally possible within that life, even if getting to a studio regularly seems impossible. And here is why:
1. You Brush Your Teeth & Shower Daily. Or so we hope! You have time to do these things because they are a non-discuss part of your pattern of existence. Yoga  can and should be the same. You just need to think about it as something akin to brushing your teeth.
2.  You Can Do it Anywhere, Anytime. You don't need shoes, you don't need a ball, you don't need a machine, you don't need to do any prep, and you don't even need a mat. All you really need is you. What other athletic activity is as simple? Stand up straight in Tadhasana and start. But if inability to get to a scheduled studio class is your  retort, take a look at number three….
3. You Can Put it in the Palm of Your Hand.  Yes, you can practice anywhere -- even from your iPod. I've created iTunes classes to upload on your iPod and take with you everywhere you go, business trips, holidays, long stays at the office, you name it.  Upload, synch, and voila. There are 1 hour, 30 minute, and 15 minute classes. FIFTEEN MINUTES!!! Perhaps the most stress-free yoga experience ever, and the ultimate reason you CAN practice yoga daily. 
4.  Perfect Doesn't Matter. It does not matter if you are in a studio or alone, or if your alignment is slightly off. All that matters is that you are doing some yoga, daily, and breathing. In my iTunes classes we actually count the breaths for you as well as provide alignment instructions, so it is the best of all worlds, but there is never a need to fret – the kinks will work themselves out over time.
5. There Really is No Excuse. What is the real reason for not doing something that makes you feel and look faaaabulous inside in out?  There isn't one.  In the words of Nike, 'Just Do It.'
Whether it's practicing yoga via iTunes or DVD at home, or at your local studio, start your daily practice now. You won't regret it. And you may even get addicted.