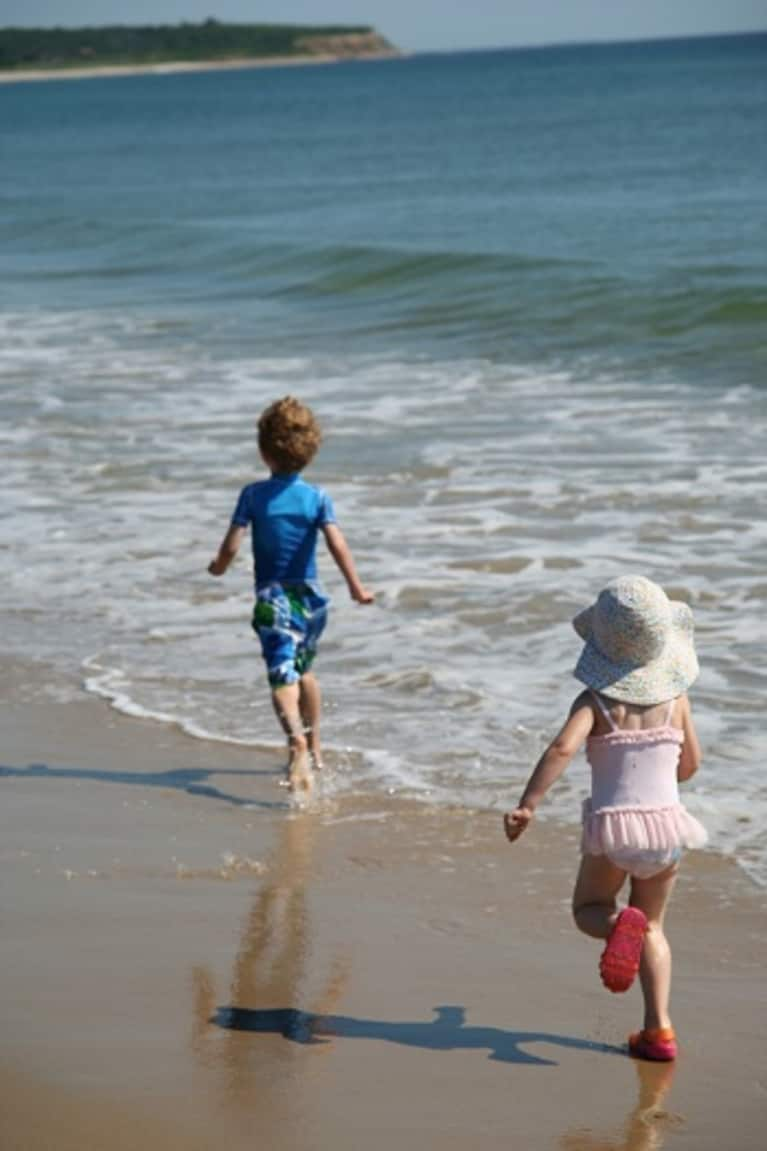 The relaxed summer days and nights are coming to an end for many children, as the new school year is fast approaching. The growing anticipation of what lies ahead is starting to awaken in parents and children alike. What new friends will they make? Who will influence their days? What new ideas will they come home with? Every new beginning and transition makes us question our practices. Once you become a parent that questioning doubles or triples, as the responsibilities increase in magnitude. It is especially challenging to do something for the first time. My older son, Benjamin, is turning 5 and is on his way to Kindergarten this September. We have been preparing him exactly for this, and yet when the moment comes, we all feel a little surprised. Are we here already? Are we ready for a smooth transition?
Anyone who has a preschooler about to enter the official education system knows all too well the intelligent and questioning nature of this age. They are completely aware of their surroundings, attentively listening to all which is being said (except for when it is time to do something they don't want), repeating back all you have taught them, and all they have observed you do. They are the mirror of us, the mirror of their environment, the mirror of the society they live in. Undoubtedly we worry who and what will influence these open and willing to learn minds further, what will they mirror next.
As Benjamin, is stepping on this road, I have tried a to do a few things to help both of us in this transition. Here are some of my suggestions:
Discuss Healthy Nutrition.
I find that my son is very curious about nutrition and very receptive to learn about what is "processed" and what comes from "nature". We have spent quite a few weeks already going over where different vegetables, fruits, and other products come from. City and suburban children grow up mostly shopping at supermarkets they are far removed from the natural process of where the food they eat comes from. It is important to bring their awareness to what is healthy, i.e. coming from "nature". You will be surprised at how easily they get this concept.
Check School Cafeteria Menu.
Many schools are still serving the traditional highly processed lunch menus. Though efforts are made by some schools to improve, it is really up to us, parents, to get involved and understand the process. Depending on how good your school lunch offerings are (which they typically post one month in advance on schools' websites) you may choose to pack home made lunches for particular days. You should still be able to feed them 2 meals at home breakfast and dinner, so try to make those count.
Talk About Expectations.
This is an excellent time to talk about what is coming up. They are winding down summer camp programs or saying goodbye to preschool friends. Kindergarten is not too far in the future and is more real to them. It is very helpful to come for a brief visit of the new school, which most schools try to organize for the new families. Seeing the classroom and the schoolyard, and some of the artwork left from the previous year in the hallways, makes it feel more concrete and less frightening in their first days. Family discussions at dinnertime can help you know what is going on with your little one, once the school starts.
Create a New Routine.
Kids of this age thrive on routine. Everything around them is changing: new friends, new teachers, new school building, no more naps. It would be great if some of the home routines were already set, to give them comfort. If they have been going to bed late in the summer, begin changing their bedtime, as their school days will now be quite long. Create a morning breakfast tradition that works with the new school schedule in mind. Create chore list that you want your kindergartener to be able to do every day. Maybe it is as simple as getting dressed, brushing teeth, and making the bed, but it will make your life easier and make her so proud.
Reach out for Additional Support.
There are a variety of children's books on the subject, which could help your child visualize their new life. The Berenstain Bears are our home favorites. If you still feel that you, or your child, are not ready. Reach out to your school's counselor or other administrators. They have seen this cycle year after year and can help. It is especially important for the parents to feel comfortable during this change. Remember: if you are relaxed, your child will mirror you.