8 Things You Need To Know Today (May 1)
mbg Contributor
By Leigh Weingus
mbg Contributor
Leigh Weingus is a New York City based freelance journalist writing about health, wellness, feminism, entertainment, personal finance, and more. She received her bachelor's in English and Communication from the University of California, Davis.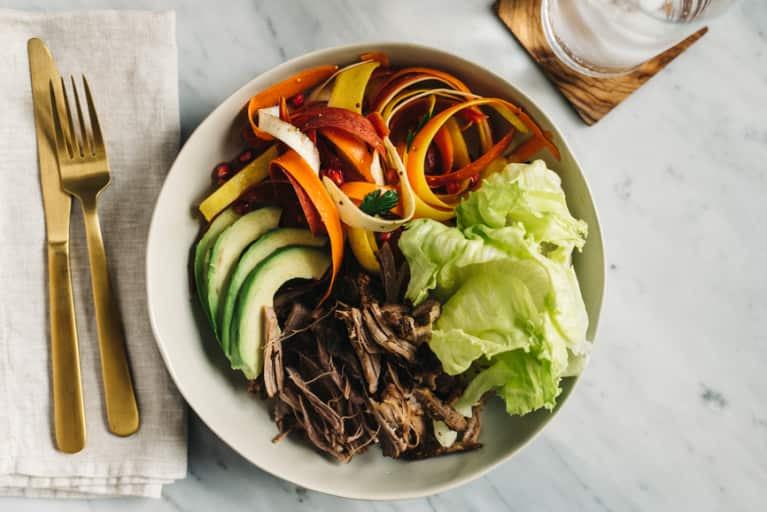 1. Fear not, avocado lovers: There are many more avocados coming your way.
If that avocado shortage has been getting you down, we have good news for you—farmers may be close to discovering how to grow them in California year-round. So far, there are three varieties that may be able to thrive in California's hottest and coldest months, so we're optimistic. (NPR)
2. Scientists have new insight into why exercise really makes people happy.
Thanks to Elle Woods, we all know that exercise gives you endorphins, and endorphins make people happy. But new research suggests that one day of exercise can trigger "a cascade of positive events" that carries over into the next day as well. Just one more reason to get your sweat on. (The Cut)
3. Guys, your impulsive decisions probably have something to do with your testosterone levels.
A recent study found that when men have high levels of testosterone, they're more likely to rely on their gut feelings than actual information when making a decision. They're also less likely to realize when they're wrong. That's probably not the best quality to have, but hey—knowledge is power! (Science Daily)
4. Here's proof that we should all be cutting trans fats cold turkey.
According to a new study, counties in New York state that have banned the use of trans fats in public eateries for three years have 6.2 percent fewer hospital admissions for cardiovascular events like stroke and heart attack compared to those that have not enacted such a ban. (Harvard School of Public Health)
5. Is napping the new spinning?
David Lloyd Health Clubs, a popular U.K. gym, has started offering quite a unique fitness class recently: napping. Primarily aimed at exhausted parents, this class gives you a 45-minute opportunity to get your nap on at a temperature designed to burn calories while you sleep. Sounds pretty great, right?! (BBC)
6. There's more to learn about what makes us hungry and full.
When you think about hunger, the hormones leptin and ghrelin might come to mind. But now, scientists have discovered a new protein (named NPGL) that increases appetite during fasting and decreases it during gorging. NPGL seems to play a major role in hunger and maintaining our body mass—causing researchers to question how much they really know about these processes. (Science Daily)
7. If your to-do list is stressing you out, hack it.
One method that's proven effective time and time again? Prioritization. We hate it because it's hard, but experts say if you pick just one important thing to do on your list for the day, get that thing done first. You'll be less stressed and more productive the rest of the day. (Science of Us)
8. Want to be popular? That might just be the testosterone talking.
A study found that increased levels of testosterone in adolescent girls correlated with increased desire for social status. The study's author noted that, as girls go through puberty, "it is important to remember that this social motivation becomes increasing more salient." (PsyPost)