5 Ways to Keep Your Garden Growing in the Colder Months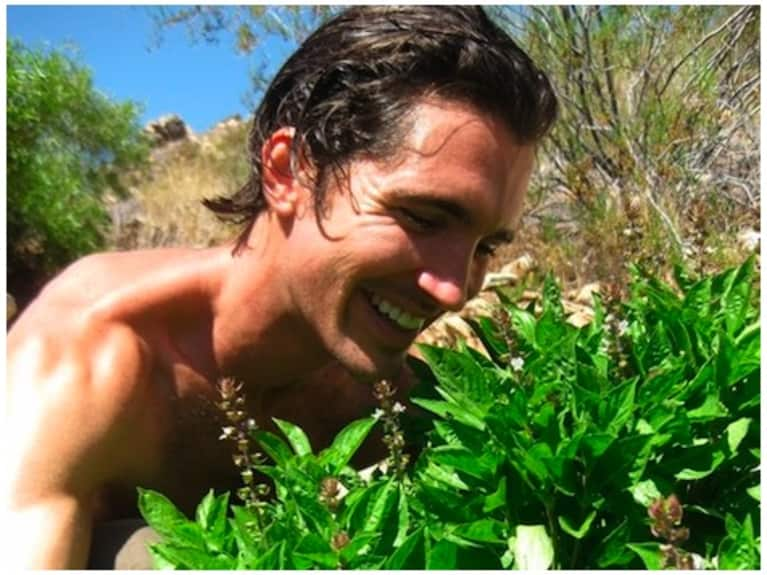 Even though I was laying on the grass in 80 degree weather yesterday, my heart knows that the clock is ticking on the warmer days.
Its late august and sadly or not, fall and winter are headed our way soon in the northern hemisphere.
What excites me though is that my passion for gardening can be expressed all the way up till the holiday season, perhaps even all the way through the year with the proper preparations. Growing certain types of veggies, using greenhouses both large and small, and even bringing production indoors will keep my thumb green all year round instead of brown from October till Mother's Day. Now is actually the time to START planting. Ironic but for those that get it, completely sane and necessary.
Most folks plant THE garden in April or May...they harvest what they planted and by September things are usually winding down.
It REALLY doesn't have to be this way at all. By learning about cold-hardy crops we can have a lush garden that is actually partially covered with snow.
#1. Learn about the crops that LOVE the cooler temperatures.
I am actually starting my winter crops now. I'm putting in kale varieties like red russian, dinosaur (aka lacinato or black tuscan), and even the classic curly for making cheesy raw kale chips in my dehydrator. Arugula, spinach, mache, mustard greens, mizuna, broccoli, beets, and lettuce are also champs for the garden during the colder months. So when the last of the cherry tomatoes and peppers are picked, start planting these wonderful greens in the understory. The will succeed as the warmer varieties die off and are reincarnated in the compost pile.
#2. Get a greenhouse, either big or small.
By harvesting the heat of the sun and trapping it in an enclosed space, you can make fall and spring "kiss" in the middle of the winter. True, there won't be enough sun in December and January to promote growth, but if you plant everything early enough (from mid August to September) you'll have a sufficient amount of solar power to get the plants large enough and then they can be harvested throughout the winter as they wait for more springtime sun. Its like having a large walk-in cooler full of LIVING produce. I chose a taller dome greenhouse so I could grow persimmons, kiwis, and figs along with winter greens, but you can go with a hoop house or even a cold frame on the south side of your home. You'd be shocked at how much warmer it is inside, and the protection from the fierce whipping winds also does wonders for keeping your plant friends alive until you're ready for harvest.
#3. Bringing the garden inside your home.
Sprouting your own trays of mesclun mix, wheatgrass, alfalfa, clover, and radish will greatly increase your homegrown harvest for the year. And its actually in these months that sprouting is best because in the summer it is often far too warm and mold often results. Professional wheatgrass growers spend thousands of dollars every month on air conditioning in the summer so they can avoid mold issues. Take advantage of the cooler months this way...you'll be able to grow many varieties that simply cant tolerate temps over 75F-80F. I don't even try to grow wheatgrass until mid-September.
And besides all that, starting your summer crops in early February indoors under a grow-light will give you a massive head start when you're ready to transplant them outside in April or May. There can be full trays of tomatoes, eggplants, peppers, and tomatillos bursting with life in March while the outdoor garden is still covered in snow.
#4. Increase soil fertility to promote more vigor and growth.
It is truly all about soil health. I don't till...at all. I simply plug in new transplants or seeds where a recently harvested plant was living. I add some more compost and some rock dust or ocean minerals, and simply leave the soil alone to continue maturing. I load my soil up with as many minerals as I can get my hand on, and also make sure there are heaps of earthworms and other critters living there so I know the soil-food web is alive and productive. When the soil is happy and healthy, the plants can withstand a harsher environment and can be harvested far later in the year.
#5. Expand the scope of your garden from your yard to your entire neighborhood.
The area where you harvest food and medicinal plants does NOT have to be constrained to your own personal plot. There are wild greens and fruits growing everywhere, even in cities. Many people worry about air pollution in the cities, but most people will gladly eat garden produce grown on city plots or rooftop gardens. In reality, the wild foods are usually quite clean and with a simple washing I have yet to ever have a problem with them. In the fall I harvest wildflower seeds, apples, walnuts, and more...all growing outside of my garden in public space. These foods, coupled with my hardy vegetables outside and my sprouts growing inside can make up a large portion of my diet when most would be resigned to the grocery store again.
Gardening does not have to be for only fair-weathered fans. There are even more opportunities to grow your own amazing food in the cooler and even COLDER months of the year. Imagine looking out into your veggie patch on Thanksgiving and seeing loads of purple mustards, dark red beet greens, and glossy leaves of dinosaur kale THRIVING while everything else in the neighborhood is hibernating. All that is needed is a change of perception. Keep the dream alive this fall and start planting...NOW.