Radiant Resonances: The Yogic ReTREAT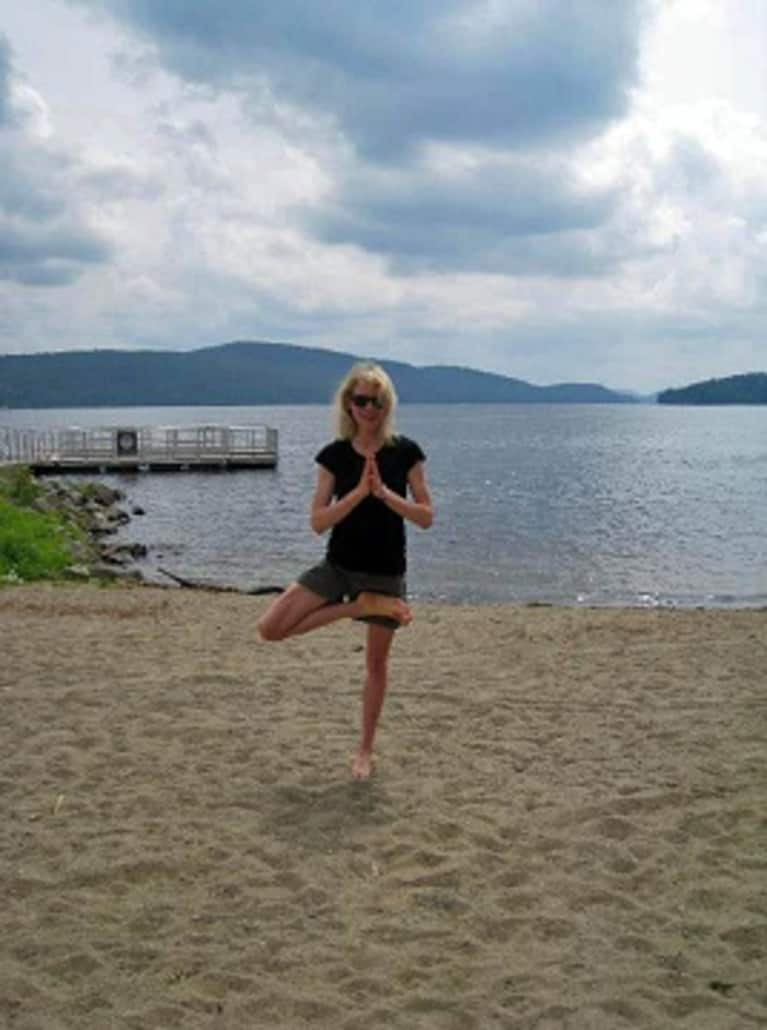 When we think of taking a "retreat," or of "retreating," a handful of images may come to mind: a secluded sanctuary nestled in an exotic land, the strategic withdrawal of armed forces to evade an enemy, an austere place for making great spiritual efforts. These images, different as they may seem, all reflect a common assumption about what it means to retreat—namely, that it entails recoiling, escaping, and pulling back. That it entails turning away from something, whether that "something" is society and civilization, an adversary, or the material world.
What would happen, though, if rather than thinking of a retreat as a turning away from, we instead viewed it as a turning in toward?—as a voyage into ourselves, into the mythic possibilities embedded in our reality and experiences. Perhaps rather than rejecting something—culture, an enemy, our quotidian trials and triumphs—retreating is really about "re-treating" ourselves, learning to nurture ourselves again and again. Perhaps it's an exercise in affirming our desires by sprinkling a healthy dose of fantasy into our lives. Understood in these terms, "going on a retreat" requires traveling no further than the terrain of our own waking consciousness.
Yoga allows us (and, indeed, teaches us) to make this retreat and decide how we wish to treat—and re-treat—ourselves. Each time we come to our mat, we get to play with the suggestive nature of reality. Life, after all, isn't a science of hard facts. Rather, it's an art—a complex, layered web of experience to be interpreted. When we retreat into our mythic consciousness, we take care of ourselves, nurture ourselves, and honor ourselves, by creating the world we want to inhabit. We assert our free nature by choosing to see good and beauty and wonder in everything we meet, by opting to greet the world with a smile and an open heart, by deciding to breathe deeply and live fully and love to capacity. When we intentionally shift our thoughts, perspective, and perception, we simultaneously shift our world. We indulge in our desires and give ourselves the sweet treat of bringing them to fruition.   
That's part of what makes yoga such an intoxicating practice: it enables us to recognize the extraordinary meaning encoded in our ordinary experiences—to see the divine beauty in all that surrounds us. It helps us manifest what we desire by first letting us get a little bit lost in the fantasy of what we want. The purpose of the yogic retreat is not to escape reality, but rather, to radically embrace and affirm it by creating it out of our own desires. The mat is the canvas on which we paint the world as we wish it to be. And then we step out of the studio and marvel at our masterpiece.
On the mat, every inhale invites us to retreat into ourselves—the wondrous beings over which we reign sovereign. As we move our bodies, deepen our breath, and cultivate mindful, deliberate awareness, we're able to work our way through the metaphorical forest of our own inner beings. We're able to explore, nourish, roll around in, sustain, love, and bask in…ourselves. And there's nothing hedonistic or egotistical about that. As Mary Oliver so eloquently puts it in the first stanza of her poem "Wild Geese,"
You do not have to be good.
You do not have to walk on your knees
for a hundred miles through the desert, repenting.
You only have to let the soft animal of your body love what it loves.  
Yoga is not a moral obligation. Rather, it's a blissful, authentic, delicious affirmation of love, sufficient unto itself. It's play, rapture, revelry. We don't dance because we have to or because we're supposed to; we dance because we want to, because our spirits are ablaze with love and inspired to move. The same is true of yoga: we practice because we crave it, because it ignites our souls. Retreating is not about turning away from the world as we know it (as we create it!) It's simply about loving what we love. It's about learning to nourish and nurture ourselves time and again.
So here are a few rich, decadent (and calorie-free) sweet reTREATs for your soul:  
Make a list of things that light you up—that make you sublimely happy. Take ten minutes or so and write down anything and everything that comes to mind, from the smell of honey roasted cashews radiating from New York City Nuts4Nuts carts, to the way it feels when you hug your mom after returning from a long journey, to your morning cup of java on a cold day. Keep the list somewhere handy and refer to it when you need some instant bliss.  
Go on a date…with yourself. Julia Cameron, famed author of The Artist's Way, refers to this as your weekly "Artist's Date." It's a solo excursion, a play-date of sorts, you have with yourself—or, more specifically, with your inner artist. Your date is a time for you to explore and embrace what you love, whether it's journaling at a café, seeking out a church to listen to gospel music, dining al fresco on a warm evening, or taking a long walk in the country.   
Give to others. We live in an abundant universe. Once you replenish your own spring—your own reservoir of well-being—give whatever spills over to those around you. Don't store it away for later; know that whatever you need will be procured. Learn the beauty and wisdom in doing, taking, and being "just enough."   
Keep a gratitude journal. Try to get in the habit of (as the old adage says) counting your blessings. I like to do this before I go to sleep at night—to take a few moments to put down in writing what I appreciated about that day.   
Look in the mirror and say—out loud—"I love you." And if you're feeling really brave, then say—out loud—why you love you. The most heartfelt gift you can give anyone—especially yourself—is authentic, unabashed love.    
How do you treat yourself? If it's not the way you would like to be treated, then maybe it's time for a reTREAT.