6 Things You Need To Know Today (April 27)
Contributing Wellness & Beauty Editor
By Lindsay Kellner
Contributing Wellness & Beauty Editor
Lindsay is a freelance writer and certified yoga instructor based in Brooklyn, NY. She holds a journalism and psychology degree from New York University. Kellner is the co-author of "The Spirit Almanac: A Modern Guide to Ancient Self Care," with mbg Sustainability Editor Emma Loewe.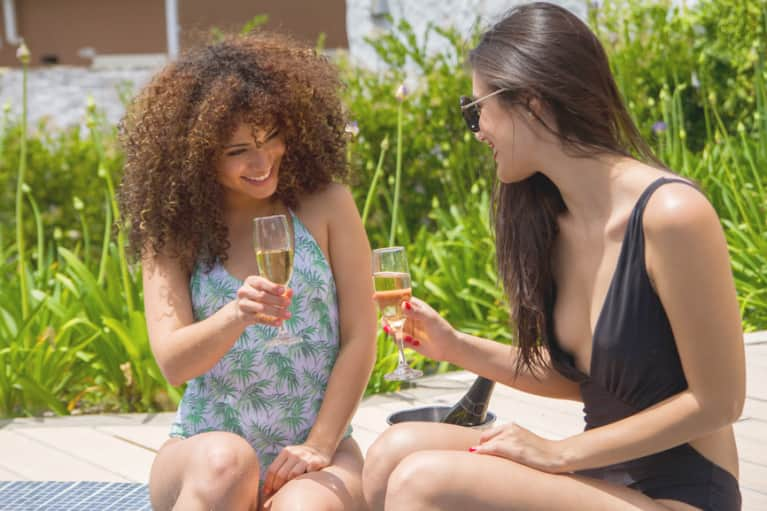 Our editors have independently chosen the products listed on this page. If you purchase something mentioned in this article, we may
earn a small commission
.
1. A bunch of scientists walked into a bar...and studied drunk people.
Researchers in Germany conducted a study that linked binge drinking to abnormal heart rhythms. The study's setting? Oktoberfest. Yes, they showed up at the festival with breathalyzers and an electrocardiogram and managed to collect data from over 3,000 people. (NPR)
2. Is it time for everyone to agree that hypnosis is legit?
Our ability to be hypnotized may be written in our genes, and research shows that 10 to 15 percent of people have extremely high "hypnotic suggestibility," meaning they have a less active prefrontal cortex, 10 to 15 percent have low suggestibility, and the rest fall somewhere in the middle. When you think about it this way, hypnosis isn't magic or woo-woo at all; it simply describes what happens when our bodies tune out distractions enough to open up to outside suggestions. (PsyPost)
3. We might be getting too close to our tech.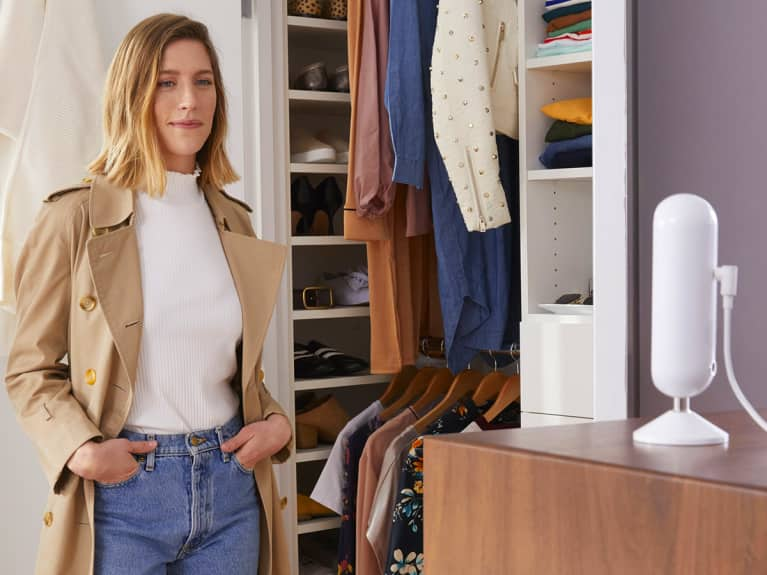 Amazon is expanding its line of home devices with the debut of a smart, hands-free camera today. The new $199 device, called Echo Look, is a voice-activated behemoth to help you keep track of your wardrobe. Think full-length photos, digital lookbooks, and short videos that show an outfit from every angle so you can give (whoever your audience is) a twirl in your finery. (Amazon)
4. The best pre-workout meal might be skipping it altogether.
According to a small new study, it may be better to exercise on an empty stomach than after breakfast. While this study was only conducted on men, researchers found that participants who worked out in a fasted state burned more fat than those who had eaten a substantial breakfast. "If we just think of this in evolutionary terms," study author Dylan Thompson says, "our ancestors would have had to expend a great deal of energy through physical activity in order to hunt and gather food. So, it would be perfectly normal for the exercise to come first, and the food to follow." Noted. (NYT)
5. Is another major grocery chain buying Whole Foods?
Albertsons, the owner of Safeway (the third largest food store chain in the United States), is looking at buying Whole Foods. It's still in the early phase, but a deal like this could mean big time consolidation in the realm of grocery corporations. (Grub Street)
6. Your telomeres listen to you, so don't send them nasty messages.
Telomeres, which play a key role in the body's aging process, are responsive to lifestyle cues. And people with higher amounts of "cynical hostility" have been shown to have shorter telomeres. Translation: Being mean makes you age faster. When it comes to youth and beauty, turns out it really IS what's on the inside that counts. (Ted)