These 4 Foods Will Make You Glow And Help You Feel Balanced
Written by
Lily Kunin
Lily Kunin is an Integrative Nutrition Health Coach, cookbook author and business owner living in New York City. She is the owner of Clean Market, a café, apothecary and functional tonic bar.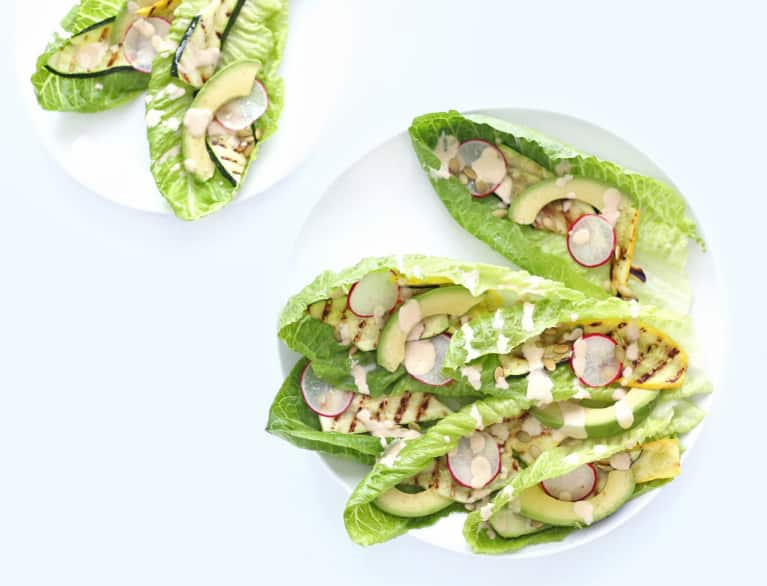 Our editors have independently chosen the products listed on this page. If you purchase something mentioned in this article, we may
earn a small commission
.
Have you ever been really excited about getting promoted into a new role or taking on a new, demanding project at work? The excitement is real but reality sets in—you slip into a rushed, overwhelmed state and reach for the doughnuts left out in the office kitchen. I just completed the most exciting and challenging task of my career thus far, writing my first cookbook, Good Clean Food. Filling the pages of a book with delicious, easy recipes was beyond my dreams, and while there were no doughnuts on set to reach for, there were definitely challenging days.
For me, staying balanced, feeling good, and looking good is about getting back to basics. What are your nonnegotiables? You really might not have time to do it all but decide what you need to do to feel good. For me it's making a quick, hearty breakfast each morning, and incorporating foods throughout the day that fuel my brain and ease my stress.
So if you're ready to achieve radiant skin for good and improve your health while you're at it, here are my top food picks to put your most beautifully glowing self forward and stay balanced no matter what is thrown your way.
Slow-roasted wild salmon.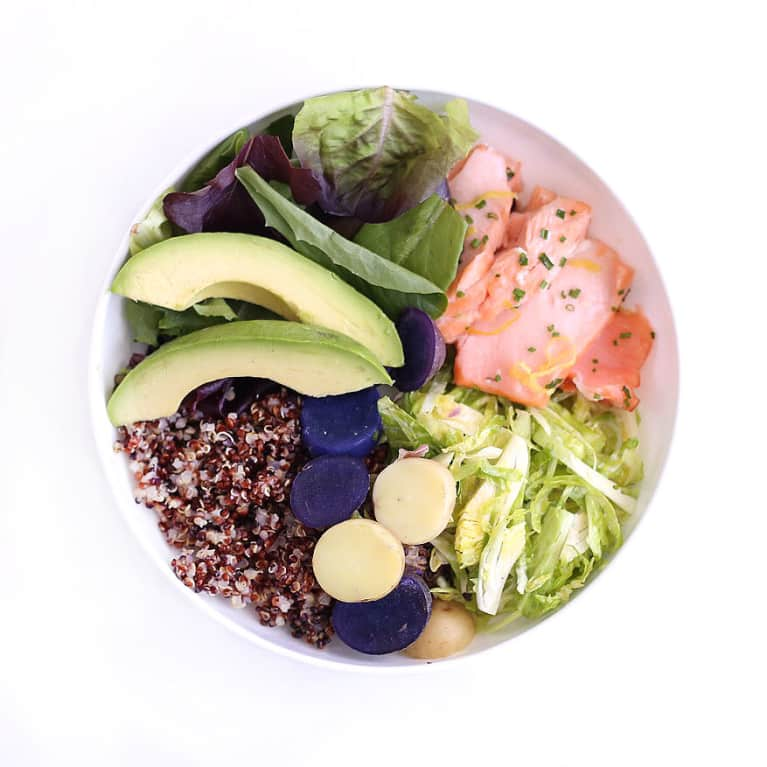 Load up on this brain food rich in omega-3s. These polyunsaturated fats keep the brain running optimally, help you stay focused all day long, and fight inflammation. This slow-roasted salmon bowl is a go-to. Other good sources of omega-3s, aka brain foods, include walnuts, avocado, chia seeds, and hemp hearts, which all also combat the stress that can lead to skin flare-ups to keep your skin looking glowy.
Filled with gut-healing probiotics and a delicious tanginess, I add raw sauerkraut to my lunch and dinner bowls. Lacto-fermented vegetables balance bacteria in the gut, which can help digestion, boost your immune system, and in turn keep your skin clear—both things that can be thrown off in times of stress. Other foods rich in beneficial probiotics include kimchee, kombucha, raw apple cider vinegar, and miso.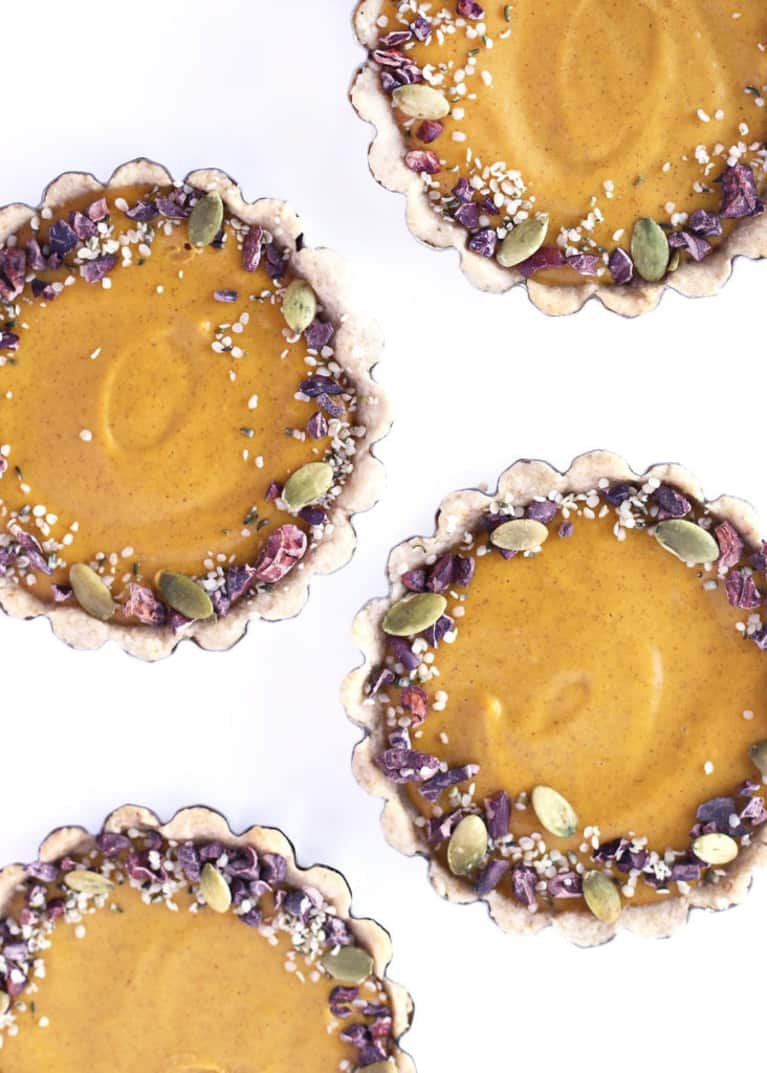 Otherwise known as pepitas, pumpkin seeds are a great way to get your daily dose of "nature's anti-anxiety," aka magnesium. I love making a golden turmeric elixir with homemade pumpkin-seed milk, the perfect way to unwind after a long day, or if I'm feeling like something heartier, mini vegan pumpkin pies! Other foods rich in magnesium include dark leafy greens, salmon, grains, and dark chocolate, which brings me to...
Not all chocolate is created equal! I'm referring to high-quality dark chocolate or foods that incorporate raw cacao powder or cacao nibs. Cacao fights free radicals, which helps protect skin and keep it healthy. It also contains "happy," mood-boosting, and energy-enhancing chemicals that will jazz up your coconut yogurt, breakfast oats, and chia puddings. The Mexican chocolate pudding in my cookbook incorporates pumpkin seeds as well, making it an overall mood-boosting, stress-reducing recipe.
Finally, while this isn't a food group, it pays to master five go-to recipes for when times get busy that you know you can make with your eyes closed in times of stress. Mine are breakfast tacos, kale salads, cauliflower pasta, power bowls, and red lentil earth curry. A bonus with easy soups or sturdy salads is that they will feed you for multiple days!