Following His Heart Attack, Bob Harper Wants You To Know This About Cardiac Health
Former mbg Deputy Editor
By Elizabeth Inglese
Former mbg Deputy Editor
Elizabeth Inglese is a writer living in San Fransisco, California. She earned her bachelor's in english literature and cultures from Brown University and her master's in writing from The University of Southern California. She's the former Deputy Editor of mbg, and has also worked for Vogue, Architectural Digest, Bon Appetit, and Good Magazine covering food, health, and culture.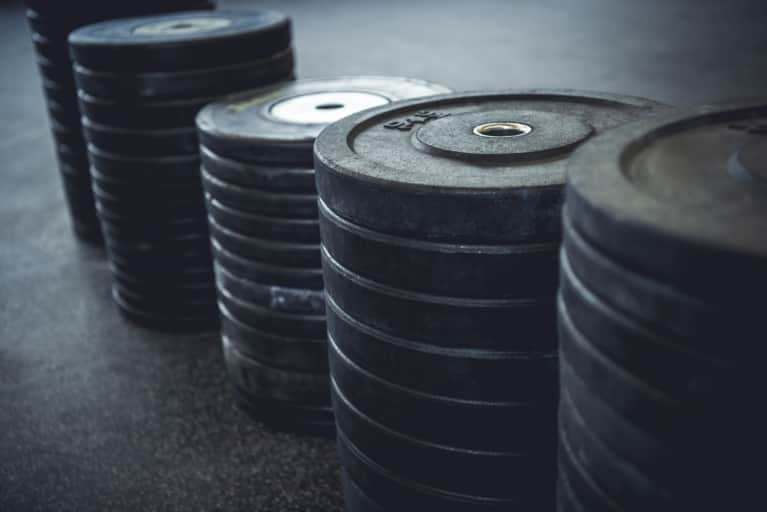 Following his own heart attack, Bob Harper has made championing heart disease awareness his priority, sharing advice for detection and prevention. This week at the Tribeca Film Festival, the Biggest Loser star and celebrity trainer hosted the premiere of The Resilient Heart, a documentary about the lifesaving work of cardiologist and physician-in-chief at the Mount Sinai Hospital Dr. Valentin Fuster.
"Everyone touched by heart disease should watch this film," tweeted Harper following the film's screening to a packed house on Monday. Directed by Oscar nominee and Grammy-winning director Susan Froemke, the documentary centers on efforts made by Dr. Fuster to spread cardiovascular health across the globe. "When I first met Dr. Valentin Fuster, I thought cardiovascular disease was a rich nation's illness, but I soon found out it was the leading cause of death across the globe," said Froemke. "Dr. Fuster's mission to stem the tide of this debilitating epidemic inspired me to make The Resilient Heart with the hope to bring his important story to a wide audience."
"Every year, over 17 million people worldwide die from heart disease," said Dr. Fuster, who over the course of the film travels to Colombia, Kenya, Spain, Mexico, and even Harlem, to educate and serve disadvantaged communities. "By 2030 that number is expected to be 23 million, and most of those deaths are preventable. I hope this film will help to change those statistics moving forward."
"I dropped dead—I really did," Harper said of his traumatizing heart failure. "I have my ups and downs. I've been super emotional throughout this process, like you had asked me about trusting my heart again and having fitness being taken away from me, that's been a big challenge." Moving forward, he's finding helping others aids his own recovery.
What does Harper want everyone to do today to help protect themselves?
Don't ignore symptoms. See your doctor to check on your heart health.
Get certified in CPR.
Learn how to operate a defibrillator. Harper wouldn't be here today without one.