Want To Beat Cravings & Kick-Start Weight Loss? Smell This
There's no debate here—losing weight requires mindful eating and active exercise. While it's easy to promote healthy lifestyle changes, what's much harder is psychologically understanding and maintaining behavior. Inundated with high-tech apps and gadgets promising to keep us on track with healthy snacking and fitness regimes, returning to nature may be just what we need. After all, it only takes one whiff of an aroma to rewire the brain.
Food cravings are complicated. In fact, neuroscientists have yet to fully understand their root causes! Some experts posit that sugary foods lead to more intense cravings because glucose communicates with brain receptors that can trigger addiction. While the jury is out, recent research has demonstrated that smelling odors, like eucalyptus, actually reduces food cravings.
If motivation is low and you're in dire need of inspiration, then consider yourself lucky. Though often overlooked, aromatherapy is effective at breaking old habits and helping you commit to new ones. With scent, we can condition ourselves to behave in certain ways. Regardless of whether your cravings stem from boredom, depression, or addiction, below are six essential oils that will curb any craving and keep your weight-loss goals on track!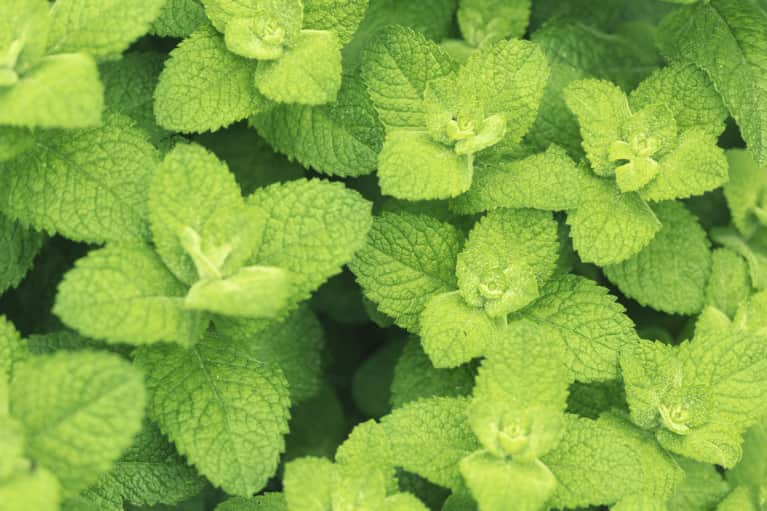 Consider yourself an emotional stress eater? Smell some peppermint. What some have intuitively known for a long time—that refreshing, minty aroma helps evade cravings—is also demonstrated in clinical research. In one study, participants who sniffed peppermint throughout the day showed decreased appetites, decreased hunger cravings, and even consumed fewer calories. And if you're sold on peppermint, use it in conjunction with some of mbg's tips to stop emotional eating in its tracks.
How-To: Diffuse some peppermint throughout your day (not around children), or add a few drops to an aromatherapy inhaler and smell when stressed.
Oh lovely, floral jasmine. Just smelling this essential oil eases a frazzled mind and can boost your spirit. Can't stop thinking about chocolate? Reach for jasmine. Its sweet aroma has been shown to effectively tame chocolate cravings.
How-To: Due to the steep price, inhaling directly from the bottle will do the trick. My go-to is dabbing a smidgen of jasmine with ylang-ylang on the wrists.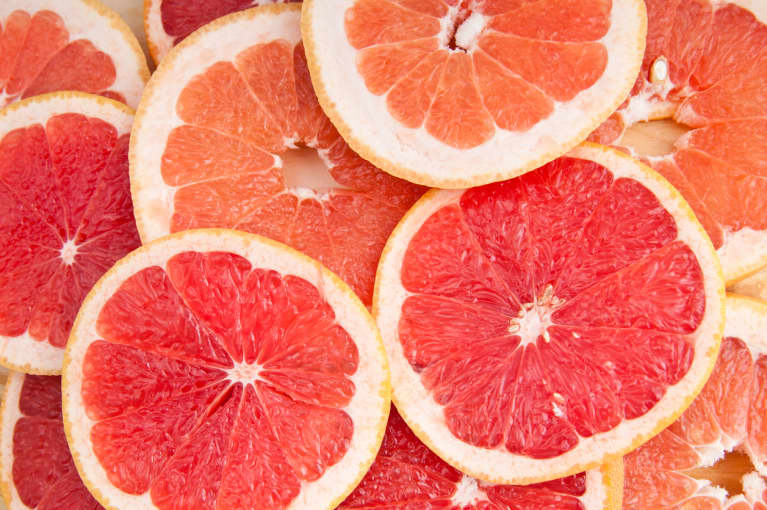 Sometimes we munch or crave foods because we're bored or feeling down. We've all been there! When this happens, refreshing grapefruit can muster the energy we need to get moving and put down the junk food. In fact, preliminary research shows that grapefruit scent suppresses appetite and may even help keep off weight.
How-To: Add 12 drops to an aromatherapy inhaler and use throughout the day (before and after meals) to uplift your mood and associate the scent with satiation.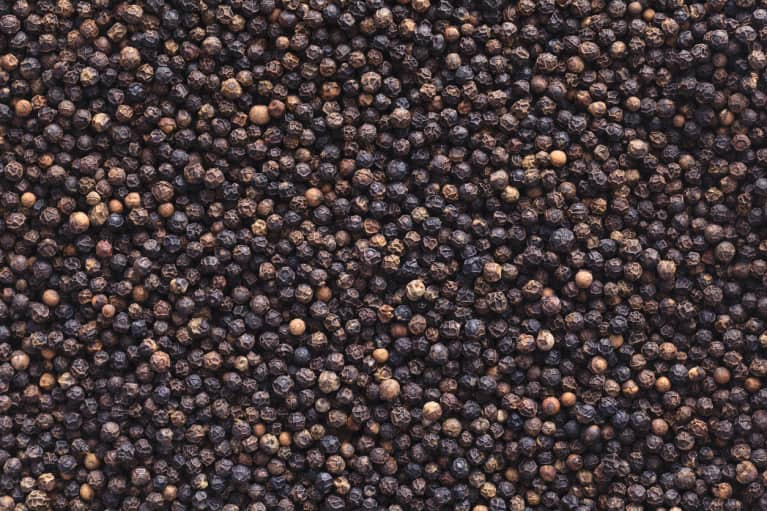 This essential oil deserves more time in the spotlight. The full-bodied and fiery aroma is an energizing stimulator that will take your mind off any piece of candy. In one clinical study, inhalation of black pepper decreased the level of nicotine craving. Something about its energy inspires movement while also providing deeply grounding roots.
How-To: Black pepper is not always ideal for topical use because it can sometimes irritate skin. Therefore, just add a drop to a cotton ball and inhale anytime you feel overwhelmed with craving. Do this every time you crave a certain food, and it will condition your mind to move along.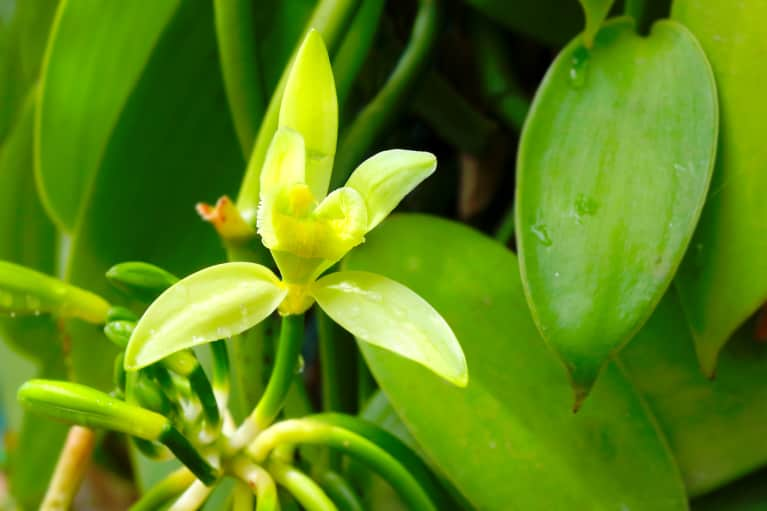 Though vanilla is not an essential oil but rather a CO2 extract, it's still used effectively in aromatherapy. Vanilla has a sweet, exotic aroma that comforts the soul. So you'd think the smell would make you crave dessert, right? Research tells us that's not the case. In fact, those instructed to smell vanilla when hungry for a snack reported reduced sweets cravings and even lost weight over the span of a month.
How-To: Add some vanilla to your perfume. A personal favorite treat of mine is using vanilla-infused jojoba oil as my base.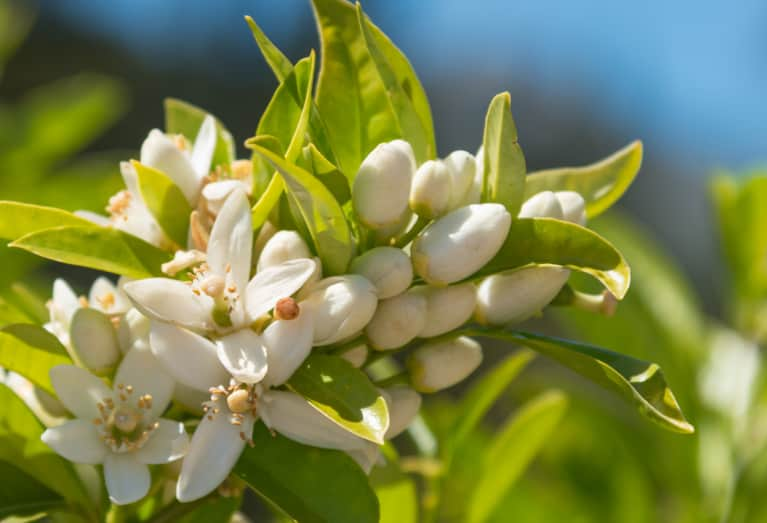 This high-vibe essential oil is a must-have—especially the hydrosol! A complex aroma that blends citrus and floral undertones, it powerfully uplifts and relieves heavy sadness. It can help us break up with our most beloved food items thanks to its ability to reduce anxiety as mediated by the brain's serotonin receptors.
How-To: When intensely craving, spritz yourself with neroli hydrosol. Repeated use will allow your brain to associate the aroma and ritual with the recognition to nom on a healthier option.