5 Powerful Folk Medicine Remedies That Are In Your Backyard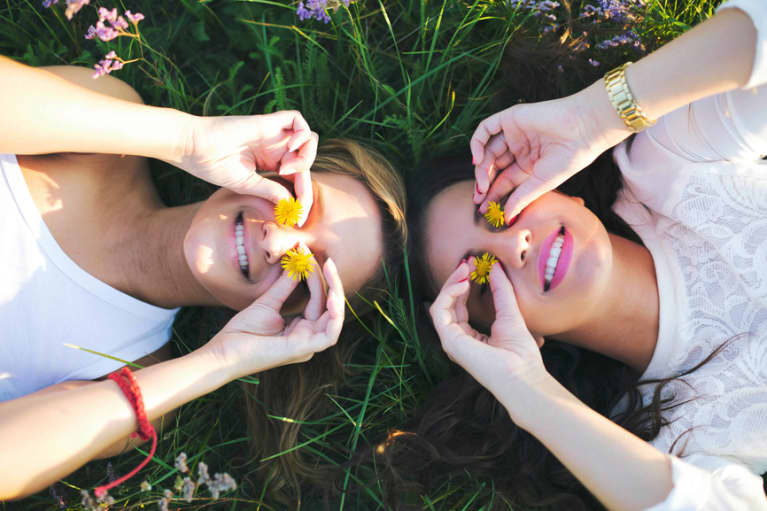 Herbal medicine is an ancient science and one of the safest, most natural ways to support the body on its way to healing. I've seen herbs help heal chronic disease, get rid of a fever, and even help recall dreams. But why are so many of us so afraid to take a closer look? The simple answer is that we have lost touch with how to recognize and harvest the gifts of nature around us. Unless it has a label on it with instructions, many people struggle to use it the way nature intended.
I feel so fortunate that I grew up in Lithuania where the use of folk medicine and herbal remedies is deeply ingrained in everyday life and where well-being is supported hugely by the abundance of herbs and foraged goods. I can assure you that you don't have to have a degree in herbal medicine to make the most out of the healing herbs growing in your own back garden today! It's always important to consult a medical professional to make sure you're using these herbs safely (especially if you have health conditions or are taking medications), but these are a few of my favorite herbs and "weeds" that will keep your personal apothecary stocked up:
Every part of a dandelion is edible and is packed with an array of nutritional and health benefits. Well-known for its detoxification properties, it is widely used to kick-start a spring detox. But this ordinary-looking herb is also a nutritional powerhouse, containing high amounts of vitamins A and C, which makes dandelion an excellent (although slightly bitter) addition to any spring salad or green juice. Research shows that dandelion retains many of its beneficial nutrients when stored, so make sure you chuck some dandelion in the freezer for smoothies.
2. Linden blossom (lime blossom):
To me, linden blossom tea is synonymous with having a fever and being ill. In folk medicine it's used to induce excessive sweating that swiftly gets rid of toxins. Only years later I found out of that linden blossom tea works miracles for stress management and is safe to use long-term. Although it has been around for centuries, linden blossom remedies are only now starting to gain more popularity.
This tiny tart berry is so packed with vitamins, minerals, and fiber that it can easily claim the status of superfruit. Did you know that blackcurrant berries contain a considerably higher amount of vitamin C than goji berries? They contain vastly available anthocyanins and polyphenols, which aid in boosting cognitive function, supporting the immune system, helping us with graceful aging—just to name a few of the benefits. Foraging and eating berries fresh is a great way to get the best out of the harvest, but I also like to freeze some berries for the winter months when that extra mood boost is rather necessary.
Used by Egyptians and Greeks (who had up to 61 different preparations for nettle remedies), nettle medicinal usage is as old as humanity. Nowadays, nettle is regaining its power as its benefits for osteoarthritis and joint pain are becoming more recognized. This abundant herb, which can be found in most backyards, may also work as a powerful antihistamine and anti-inflammatory for a variety of health concerns, including hay fever and even eczema. Nettle is mostly consumed as tea, but I always urge my clients to add some nettle leaves to their masticating juicer for an extra boost of nutrients.
Raspberry berries are clearly the most famous part of the plant, but I consider raspberry leaf a go-to herb for women in any stage of their life. Abundant in nature and recognized for its benefits during pregnancy, raspberry leaf can also aid in PMS-symptom relief, endometriosis, and fertility support. Raspberry-leaf tea is a delicious herbal tonic that is especially comforting during flu season, since it is jam-packed with vitamin C and antioxidants to support swift recovery.