To Move or Not To Move? How to Turn Moving Mayhem Into Magic!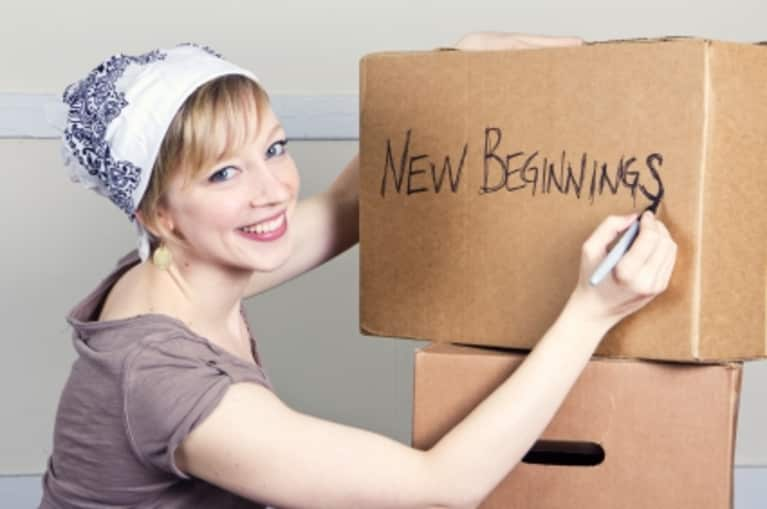 It seems as though every other person I come in contact with these days is contemplating moving. Either their rent is being raised, they are growing up and want more peace and quiet, or if they're in New York City they have a roach problem worthy of nightmares. Most of these people say the same thing "Ugh I don't want to move, it is SUCH a headache." Well I am here to tell you that it doesn't have to be. Check out these three tips to turning your next move from a headache to a heart-pumping explosion of transformation for your life!
3Tips To Moving Magic:  
1) Make EVERYTHING a Party!! To be honest, I am kind of known for doing this throughout my life, and I feel that bringing this effective and fun tool to your next big move is a no-brainer. Are you dreading the long days of searching for the perfect home or cruising the Internet for great leads? No sweat, invite two of your most enthusiastic friends to join! Don't have a clue how to make your winter and summer wardrobes fit in to a reasonable amount of boxes? No biggie, find your most anal-retentive (slightly neurotic is n added bonus) friend and let that person guide you down the yellow brick road of organization. Traumatized by the amount of work there is to do once you actually get your new place? Let the fun begin and invite four of your closest friends to create a loving and beautiful environment in no time. You get the gist? Don't go in to this move feeling stressed out and alone, turn that frown upside down and allow your friends and family to be your support system, chances are they were just waiting for the opportunity to show you how much they love you.  
2) Do Your Research Like A Nerd.  Some of the most successful moments in my life have been when I have researched like a nerd, even when everyone around me thought I was being obsessive. Why? Because I end up cruising through the situation with few to no surprises which leaves me feeling incredibly relaxed. So as soon as you find out where you will be laying your head next, do yourself a favor and (if possible) check out the area ahead of time for a full day. Think of all the things you do on a daily basis, dry cleaners, mani/pedi, yoga, package delivery, grocery stores and so on. I know you will eventually figure it out, but part of the stress and fear of moving is the fact that you feel lost and unsure of where everything is, so why not eliminate this all together?  If you aren't able to go to your new pad before you move, try doing some searches online by putting in your new address and typing in "closest grocery store/yoga studio/nail salon" for a solid jump start.    
3) Learn How To Outsource & Decrease Your Budget.  We all know that one of the biggest sources of pain when moving is the cost, just the thought of it gives me the shivers, yikes. So before you go head first in to debt over your next big move, do yourself a favor and create a solid budget.  Write out everything you need to spend money on, movers, new curtains, activation fee to setup your Internet, paint to change your neon green wall back to white before you move out and so on. Go through each item on the list, and outsource! The easiest way is to share the list with a group of friends and family asking them if they have any resources or leads for the things on your list. You never know, Uncle Tom could have loads of white paint left over from last summer when he painted his porch and your best friend Sarah could have really beautiful curtains she can't use and isn't able to return with your name on them. After doing this you will watch your expenses decrease and you will start to feel the magic of your move coming together.  
I promise you that if you follow these three simple and fun tips to turn moving mayhem into magic, you will want to move instead of dreading it! Leave a comment below and let me know if you have any other moving woes or concerns, I am here to support you and happy to help you transform this conversation.