These 2-Minute Rituals Will Seriously Up Your Self-Love Game
mbg Contributor
By Aarona Lea Pichinson
mbg Contributor
Aarona Lea Pichinson is a certified yoga instructor and wellness advisor. She has 24 years of yoga study, 14 years as a yoga teacher and wellness adviser, a BFA in photography and mixed media arts from the University of Hartford, and a holistic health counseling certification from the Institute for Integrative Nutrition.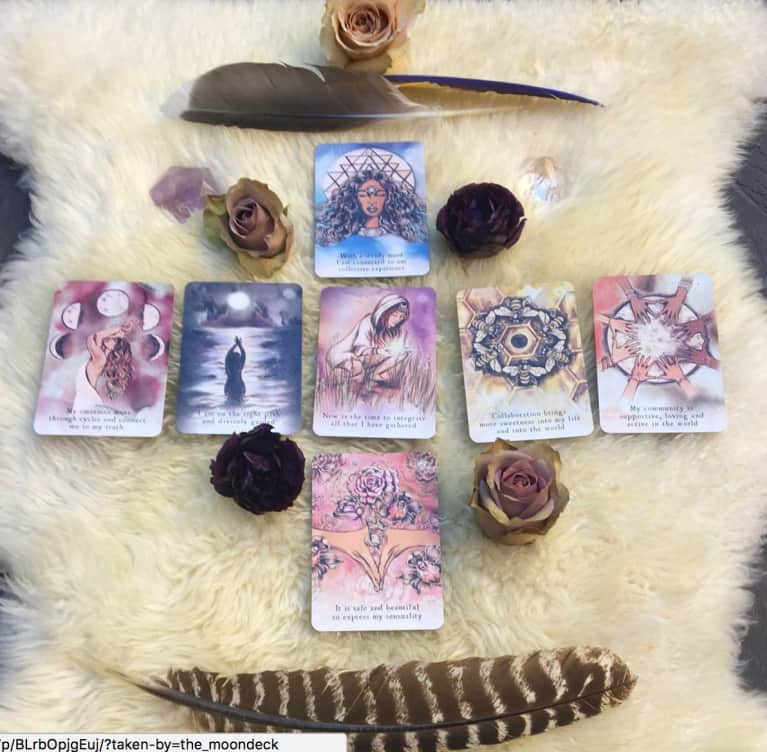 How do we get through the dark cloud or the tough patch? How can we grow, even flourish, in the face of grief, loss, confusion, and transitions? We're human, and such experiences are inevitable, after all. To avoid them is to deny the full range of being alive.
Yet there are those days when we get seduced by cloudy, somber thoughts and isolate ourselves instead of getting up and moving our bodies. Life is a dance between friction and freedom. One informs the other, polishing our spirit to be more real and true. But how can we create space to feel deeply while also remaining free? We allow humility in, we see our part, we ask for support, and we show up for ourselves with any amount of love.
True self-love is about connecting to and eventually accepting our whole self.
Self-love is a potent practice, especially on those heavy days. With practice, this love ripples into our work, our relationships, our spirituality, and our mental, physical, and emotional health. True self-love is about connecting to, and eventually accepting, our whole self. This love makes us trust in life.
These rituals will help you cultivate steady resilience and unbroken self-love. Play with them for the next 30 days and I promise you will feel results. You can go big and do them all every day or stick with your top one. Don't get down on yourself if you miss a day—simply stay focused and get back on track tomorrow.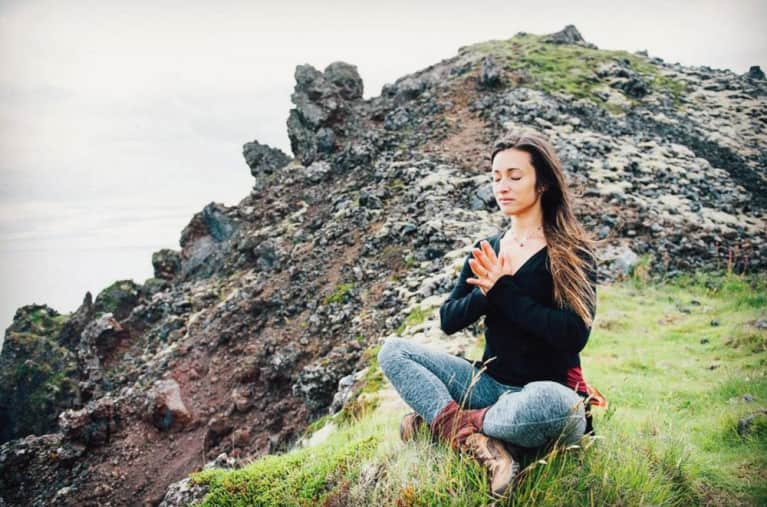 Daily meditation helps us recognize the subtle voice of our inner guru and ultimately feel more centered and nurtured. Carve out some time to sit quietly. (I prefer the morning.) Light a candle, get comfy, and set your timer so you can relax. If you need some extra grounding, hold a stone or crystal. If meditation is new for you, start by sitting for just a few minutes. End your meditation with a prayer of love and gratitude, then ask Spirit to support you in whatever way you need today.
2. Listen to oracle wisdom.
Working with an oracle or affirmation deck is a quick way to connect with your intuition. As the author of my own deck, I know this practice works when done consistently. Choosing a card can be a part of your morning meditation or a nice evening ritual. Choose a time of day that suits you and consistently work with your cards. The more you ask your deck questions and pull cards to answer them, the more their insights can really speak to you. As you pick your cards, read into what they tell you and trust their insights completely.
Don't have a deck you love yet? I'd love to offer mindbodygreen readers a discount on my Moon Deck. Simply type in 'GREENMOON' at checkout to receive 15 percent off!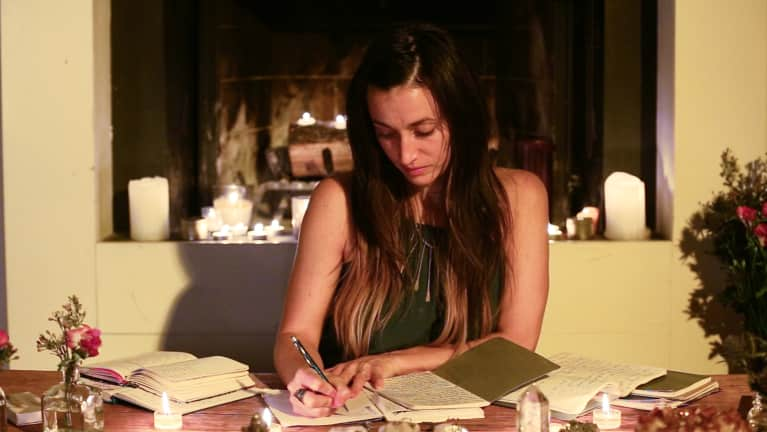 Grab your journal and pen. Pause, take a few breaths, and ask your guiding Spirit for direction and protection. Then, ask a specific question to tap into where you most need support. Begin to freely write—no editing, no filtering, no judging. Allow yourself to ask for spiritual support and empty your head. Write until you have nothing left in you. Let it flow regardless of what you feel or see. Once complete, read and reflect. Go back to your journal whenever you need a little bit of extra guidance.
A little love and ritual goes a long way. Your sweet heart and soul wants to get to know you. So start small and breathe big.
May we each learn to listen; may we allow love and ritual to move us forward.