7 Things You Need To Know Today (April 21)
mbg Contributor
By Leigh Weingus
mbg Contributor
Leigh Weingus is a New York City based freelance journalist writing about health, wellness, feminism, entertainment, personal finance, and more. She received her bachelor's in English and Communication from the University of California, Davis.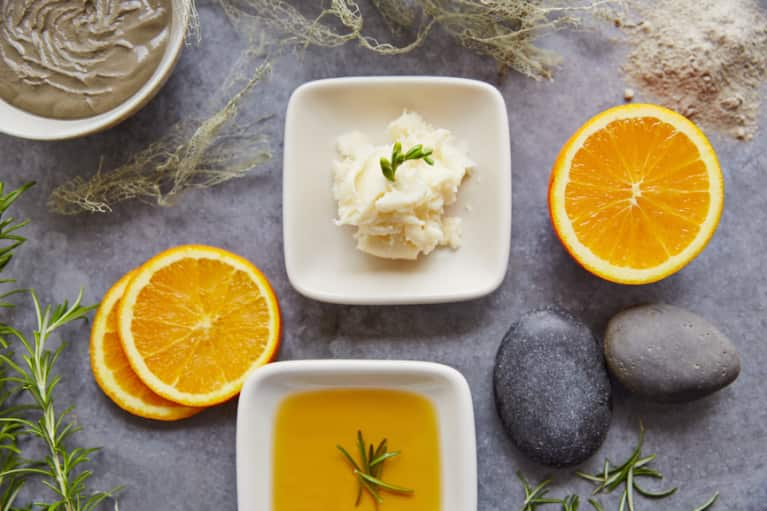 1. CVS is getting a little greener.
Effective 2019, CVS's line of beauty products will be paraben- and phthalate-free, with most formaldehyde banned, too. Non-CVS brands carried in-store may still contain the ingredients. A CVS representative says the decision is "a natural step in the evolution of our comprehensive approach to chemical safety." (The Cut)
2. Here's some simple wisdom from one of the longest studies on fulfillment ever conducted.
For over 75 years, Harvard's Grant and Glueck study has tracked the physical and emotional well-being of two populations: 456 poor men growing up in Boston from 1939 to 2014 (the Grant Study), and 268 male graduates from Harvard's classes of 1939 to 1944 (the Glueck study). The conclusion? According to Robert Waldinger, director of the Harvard Study of Adult Development, one thing surpasses all the rest in terms of importance: "The clearest message that we get from this 75-year study is this: Good relationships keep us happier and healthier. Period." (Inc.)
3. Cigarettes are about to get pricey!
NYC mayor Bill de Blasio has just approved a plan to raise the price of cigarettes from $10.50 to $13 a pack—the highest price in the country. "The single most effective way to reduce smoking, especially among kids, is to raise the price," said the director of advocacy for the Campaign for Tobacco-Free Kids. (NYT)
4. Parents aren't great at letting their kids be gender ambiguous.
In a world where labels reign, we're clamoring to define our kids. This author's daughter is constantly questioned about her natal gender because she's a tomboy. While it's a positive sign that the needle has moved around gender awareness, constant continued questioning isn't helpful for anyone regardless of her chosen (or natal) gender identity. In other words, if it's not yours to define, let it be. (Science of Us)
5. Lakes are the latest ecosystem threatened by humans.
Thanks to human activities like the salting of roads, freshwater lakes across North America could become so salty by 2050 that their water is no longer suitable for native fish. Eek. (Nature)
6. Running is socially contagious.
According to a new study on exercise behavior, we're more likely to run if our friends do it, specifically, if we're virtual friends with people who run more slowly than we do. Long story short, people are competitive with one another—so if you see that your friend ran for half an hour, you're more likely to match it. (NYT)
7. An Uber driver questioned Tess Holliday's health, and now she's boycotting.
In a clip shared on Instagram in which a driver is heard saying something that sounds like "cholesterol," to which Holliday responds, "My cholesterol is fine, yeah. I'm healthy." Taking her frustration a bit further in her caption, Tess quipped, "I'm fat. I also have a fat wallet [and] will no longer be using your services." Zing. (The Cut)