5 Mantras To Start Manifesting Empowered Equality In Your Life Right Now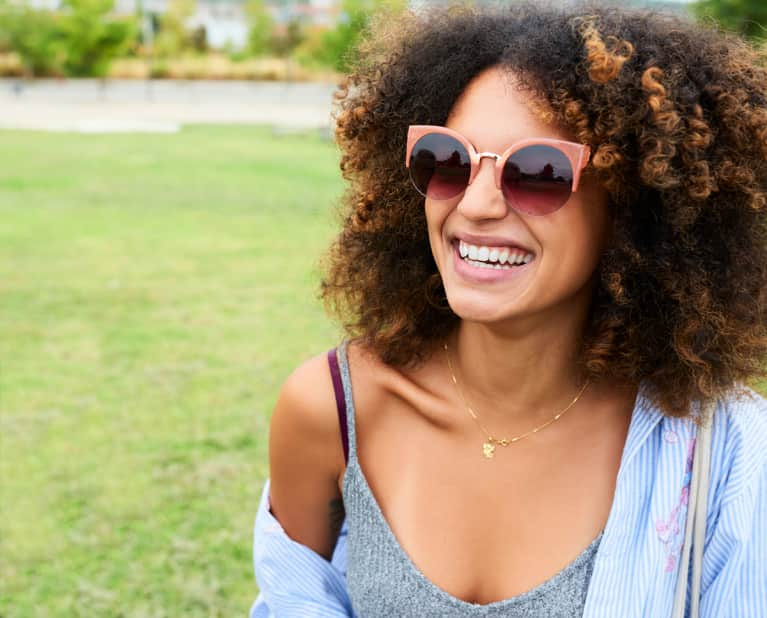 There's so much talk about women's equality. But the truth is, it doesn't matter how many policies are put in place or how many women have gone before us if we don't take the time to value who we are and what we have to offer the world with conviction and pride. If we don't take a leadership role in our own lives, nothing will change.
Change your mindset, change your world.
You are fabulous warriors of femininity, intelligence, love, and intuition, so don't let insecurities—namely fear or another person's projected fear—block your brilliance. Own your power, feel your spirit, and live life on your terms!
1. Value exactly the person you are.
Stop limiting yourself with your beliefs. Women are integral to every aspect of evolution. We're the nurturers, the teachers, the glue that holds everything together. And these qualities are crucial in business and in a global society. Who better to build relationships? Who better to share their passion for change?
2. Mindset is the key to everything, so make yours a good one.
Throw out old beliefs that no longer serve you—they stunt growth. Our minds rule our actions. If you think you're incapable, you will be. Everything is impossible until it's done. Perception becomes our reality, so we need to shift our mindset to the world of possibilities.
Mindfulness is being fully aware, which we achieve by tapping into our physical and emotional senses and sensations. Create the space and silence needed each day to center and connect to your true source of knowledge—you. When mind, body, and spirit flow seamlessly, we become whole. What we think, feel, and do comes from a place of stability and truth, our value and purpose becomes clear, and we become proactive in our lives instead of reactive.
The secret to success is to have a fresh perspective on what it means to be a woman. Here is what it means to me:
Look at yourself in the mirror each day and say, "I am worthy. I have everything I need inside of me. Own what you think, feel, and do, and celebrate each milestone—make your worth your reality."
There is no one like you on the planet. Choosing to live in your truth and share your God-given talents instead of succumbing to fear is the greatest success you can achieve.
3. I am multidimensional.
Embrace the breadth and depth of the female experience—the failures, triumphs, and the surprises. All these experiences enhance and expand the richness of our worldly knowledge, capabilities, and compassion.
4. I am my own fiercest advocate.
Believing in yourself requires investing in your relationship with yourself. Trust the wisdom of female intuition, ask for what you need, and know that if you don't have all the answers, you have the resources to find them. being an advocate for yourself means being kind to yourself—nourishing your emotional, physical, and social well-being. Find the right fit; make your own footprint!
5. I am the author of my life.
Life is a journey, and we are strong when we use the lessons from our past to live more deeply in the present and to more fully trust our intentions for the future. When we're in touch with our truth, we see our whole story and get to actively participate in our lives with confidence, joy, and the strength and freedom to change course if the right opportunity arises. When we remain true to our dreams, we have everything we need within us to live fearlessly and be the person we were always meant to be.
When we honor the many chapters we navigate, think of ourselves as worthy, respect our differences, and understand we each have something to contribute, then there is equality—but it starts within.