Our Top Picks From H&M's New Conscious Collection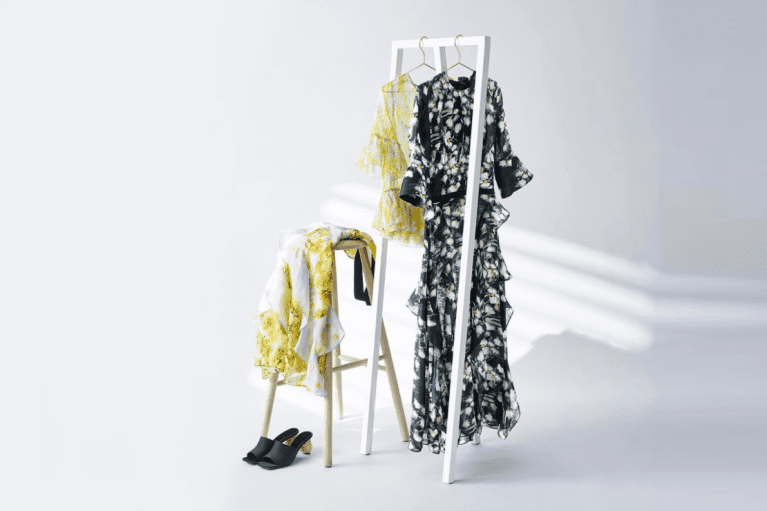 Launched last week, H&M's sixth Conscious Collection is the brand's latest line of clothing and accessories made with sustainable materials. It's a rich assortment of evening gowns, cocktail dresses, and workwear—all of which flaunt a higher price tag than your typical H&M piece, a trade-off for their more eco-friendly materials and intricate construction.
Originally launched in 2013, the Conscious Collection, sold in 160 stores worldwide as well as online, is one of the main components of H&M's multipronged sustainability strategy. The mega-chain that brought in a cool $21.17 billion in revenue last year also invites shoppers to return their used clothes—no matter the brand—to stores, where they can be resold or broken down into fiber. To date, this giveback program has collected nearly 39,000 tonnes (85 million pounds) of garments—enough fabric to make 196 million T-shirts. By 2020, H&M hopes that 100 percent of its cotton will be sustainably sourced, meaning it's organic (grown without chemical pesticides and fertilizers) or recycled from these old garments and textile leftovers.
While H&M is far from the only fast-fashion brand making sustainable shifts (Levi's repurposes old jeans with its Re/Done line; Urban Outfitters remakes vintage, deadstock, and surplus materials with Urban Renewal; and Zara just launched a sustainable line of its own last year, Join Life), their progress still deserves praise. Let's at least celebrate the fact that a brand with such a massive reach, opening an average of 400 stores a year, is trying to introduce its audience to eco-options, one recycled polyester evening gown at a time. Here are our top picks from the new collection. We bet you can't tell any of them are green upon first, or even second, glance.
1. The recycled evening gown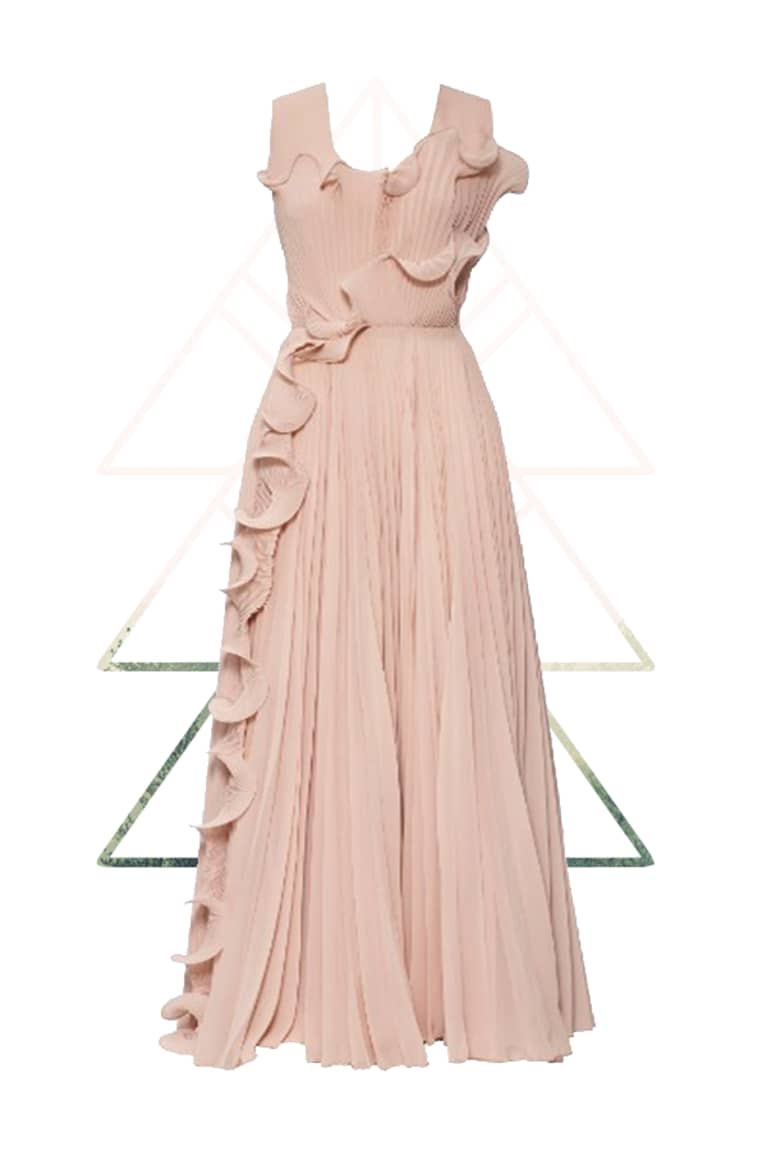 This blush showstopper is the first piece of evening wear that's 100 percent Bionic Yarn, a polyester made from recycled shoreline plastic. Wear it to a wedding or special event and prepare for the glory of telling someone, "Oh, it's made of trash" when they ask you about it. H&M Pleated Long Dress ($249)
2. The organic floral print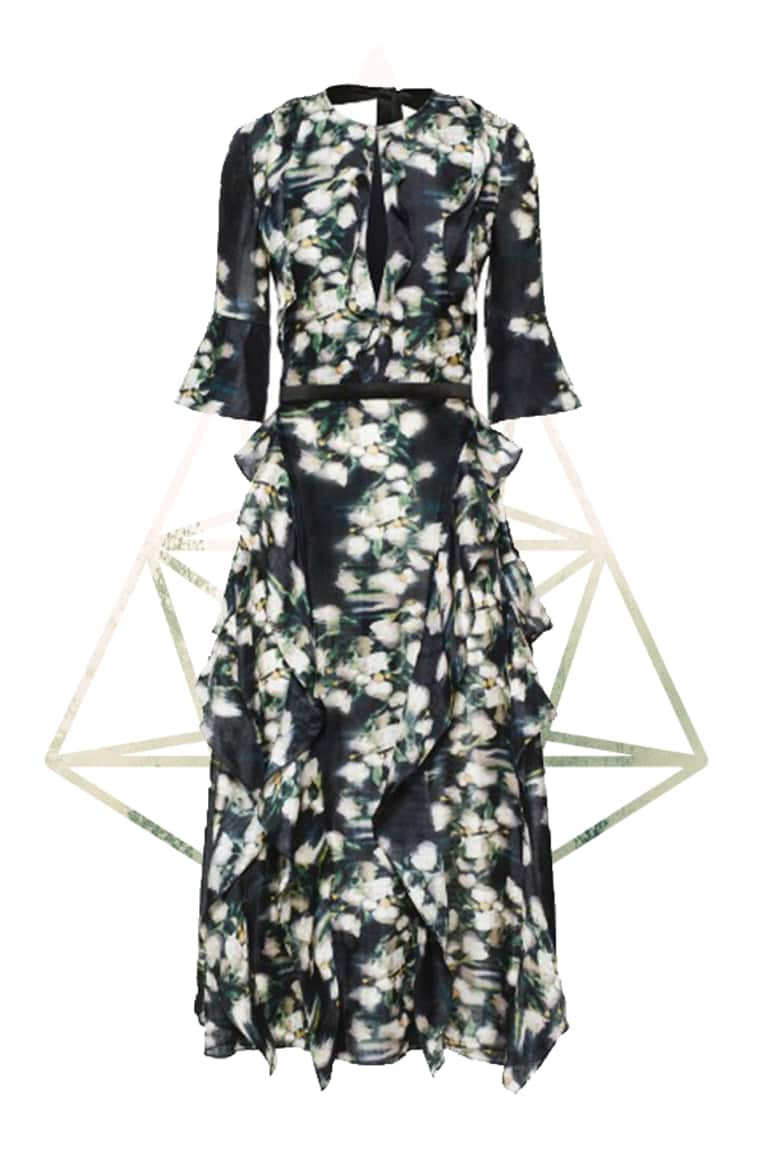 Made entirely of organic silk that isn't treated with pesticides, chemicals, or GMOs, this dark floral print screams spring garden party. We love that the Conscious Collection landing page also gets down to the nitty-gritty of where it was made and who made it, going so far as to interview a garment worker in the facility. (We just wish they had interviewed more than one person for some more breadth, but hey, baby steps.) H&M Patterned Silk Dress ($199)
3. The sustainable sequins party dress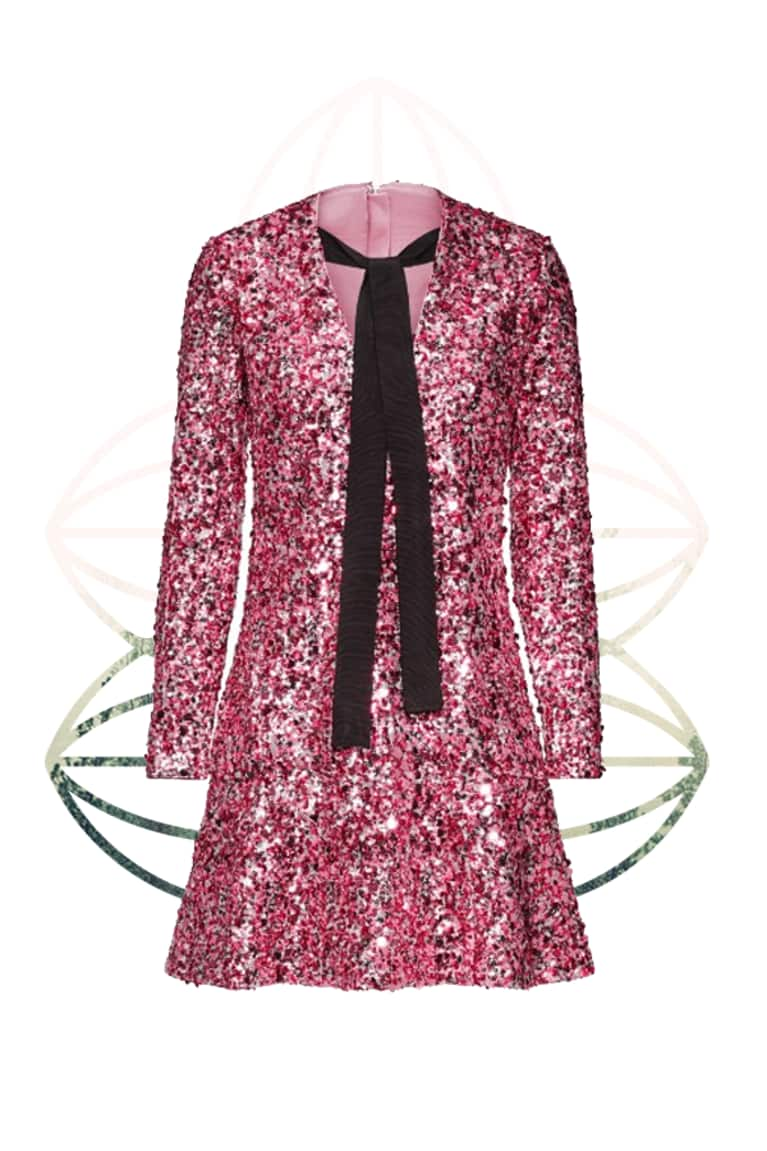 More than just striking and fun, the pink sequin detailing on this one is made from recycled polyester. Bonus: You can get matching recycled earrings, too. H&M Sequined Dress ($249)
4. The Tencel tiered dress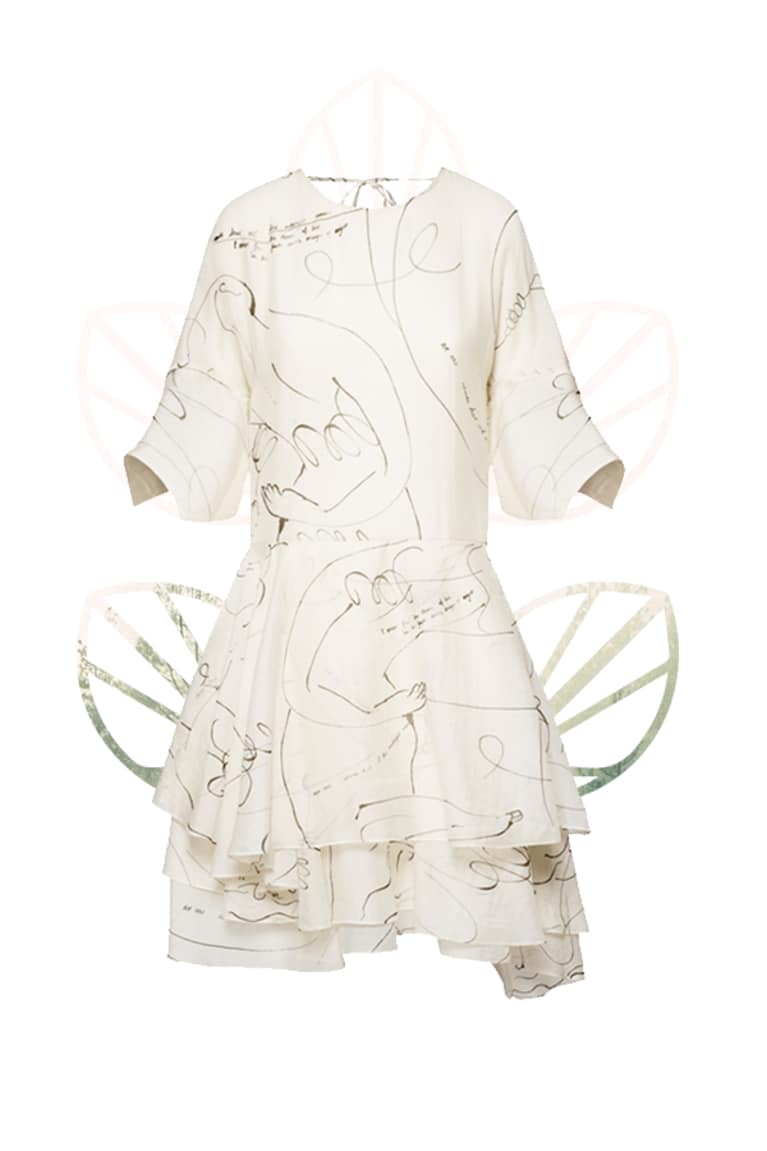 This delicate print is made from Tencel, a fiber made from cellulose found in wood pulp. H&M is one of the biggest buyers of the material in the world, lauding its promise as a replacement for more chemically laden options.
Natalie Grillon, ethical fashion expert and co-founder and CEO of Project JUST hopes that other brands take note of this shift towards a new generation of textiles. "We encourage consumers to check out the tag on these products and learn about new textiles like recycled polyester and Tencel, which they should keep an eye out for across collections to help reduce their impact," she tells mbg. H&M Lyocell-blend Tiered Dress ($79.99)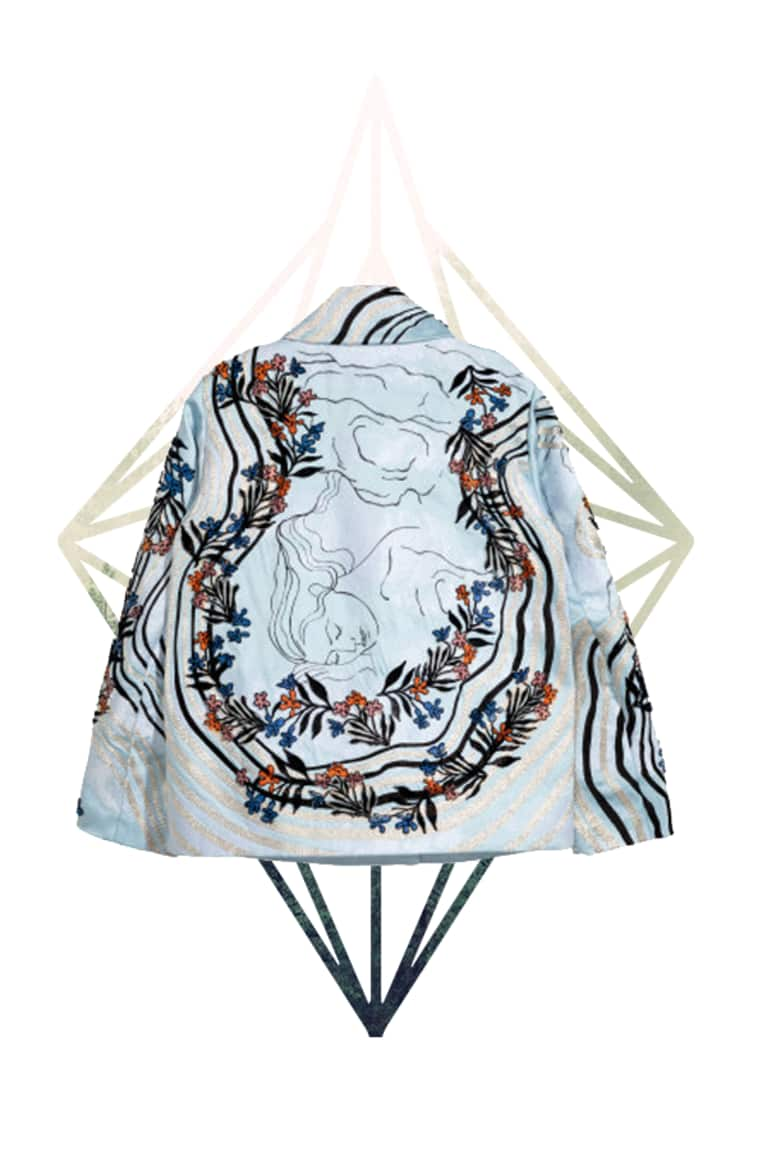 We're obsessed with the print of this organic cotton jacket—the whimsical scene on the back feels just out of a dream. H&M Jacquard-weave Jacket ($399)