Why Lady Gaga Is Our Mental Health Hero
Contributing Wellness & Beauty Editor
By Lindsay Kellner
Contributing Wellness & Beauty Editor
Lindsay is a freelance writer and certified yoga instructor based in Brooklyn, NY. She holds a journalism and psychology degree from New York University. Kellner is the co-author of "The Spirit Almanac: A Modern Guide to Ancient Self Care," with mbg Sustainability Editor Emma Loewe.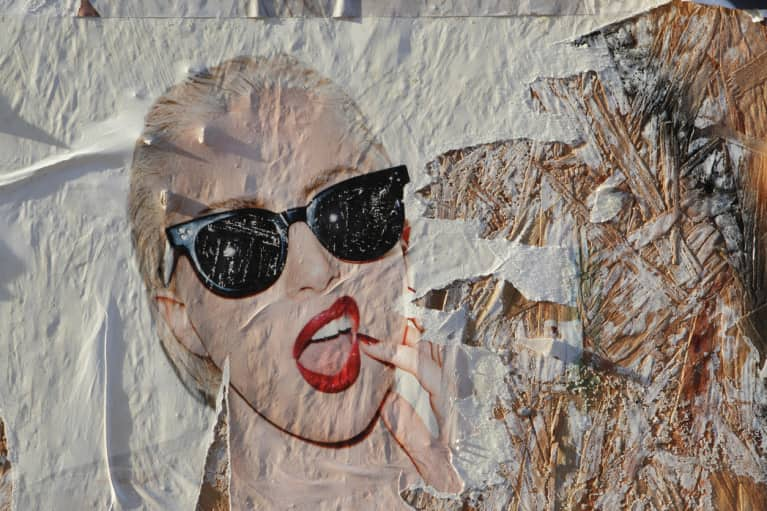 Last week, Lady Gaga and Prince William casually hopped on FaceTime to chat about the importance of mental health awarenessno big deal. "There's a lot of shame attached to mental illness. You feel like something is wrong with you," Gaga said in the video. Now that's a big deal. In partnership with Heads Together, the video was created as part of the #oktosay series, revealing that they both needed professional help in their struggle with mental illness and that they were grateful not to go it alone.
This wasn't the first time Lady Gaga spoke out about her struggles with mental illness. In fact, over the last four to five years, she's shared openly about her experience with PTSD from rape, body shaming, chronic pain, self-care, healing, and more as explained below, in hopes that it inspires her loyal fan base to seek the support they need to live their best lives. Here are six instances when Lady Gaga has bravely come forward for the sake of igniting and advancing the discussion around mental health:
1. She said that kindness is her favorite healing modality when visiting homeless LGBT youth.
Late in 2016, Lady Gaga paid a surprise visit to homeless LGBT teens who look up to her. She shared her story of mental illness, PTSD, and how she copes with them every day in the hope that someone there would feel less alone. "I've been searching for ways to heal myself, and I've found kindness is the best way," she said at the event.
2. She openly and honestly shared how fame has affected her mental health.
She's always been an advocate for sharing the struggle. After admitting she takes (or used to take) medication for her mental health issues, she said, "I openly admit to having battled depression and anxiety, and I think a lot of people do. I think it's better when we all say: 'Cheers!' And 'fess up to it." Amen, sister.
3. She overcame feelings of guilt and shame and spoke openly about surviving rape.
Lady Gaga revealed her experience with rape at the Oscars last year while performing "Till It Happens To You," the main song for a documentary about sexual assault on college campuses. Her Instagram caption explained her feelings of shame, "And it took me a long time to even admit it to myself because I'm Catholic and I knew it was evil but I thought it was my fault." Despite this guilt, her mom and grandmother were proud of her for opening up about this experience, because it empowers other women to come forward.
4. She is celebrating the five-year anniversary of the Born This Way by leading with love.
The @BTWFoundation, a nonprofit that's an extension of her famous song, "Born This Way," drives home the idea that you can be unapologetically you and be loved for it. Sharing this message with someone who is struggling can go a long way. This year, the foundation is partnering with #theloveproject2017 to share how it spreads #lovein3words, which is meant to inspire random acts of love and self-love.
5. After her 2016 Super Bowl performance, she showed body shamers who's boss.
We're not quite sure what there was to be ashamed of, but the rhetoric online was that Lady Gaga wasn't in tip-top shape for last year's Super Bowl. In response, she wrote this Instagram caption, which we applauded.
"I heard my body is a topic of conversation so I wanted to say, I'm proud of my body and you should be proud of yours too. No matter who you are or what you do. I could give you a million reasons why you don't need to cater to anyone or anything to succeed. Be you, and be relentlessly you. That's the stuff of champions. thank you so much everyone for supporting me. I love you guys. Xoxo, gaga."
It takes a lot of self-love, guts, and courage to own your body the way she does.
6. She raised awareness of chronic pain by revealing her favorite self-care rituals.
Anyone who's been in physical pain for longer than a few hours knows that it has debilitating effects on the mind. Taking to Instagram once again, Lady Gaga shared her experience with chronic pain, giving the elusive and often brushed-off condition some credibility. "I was so overwhelmed by the empathy, confessions & personal stories of chronic pain in response to my previous post I thought what the hell. Maybe I should just share some of my personal remedies I've acquired over the past five years. Everyone's body and condition is different U should consult w ure Dr. but what the heck here we go!"
She goes on to share her story about body spasms. "When my body goes into a spasm one thing I find really helps is infrared sauna. I've invested in one. They come in a large box form as well as a low coffin-like form and even some like electric blankets! You can also look around your community for a infrared sauna parlor or homeopathic center that has one." She ended with, "Hope this helps some of you, it helps me to keep doing my passion, job and the things I love even on days when I feel like I can't get out of bed. Love you and thank you for all your positive messages."
One of the fascinating parts of mental health is that it cannot be seen—there's no open wound, and even obvious symptoms can be passed off as nothing for many of us. Individuals like Lady Gaga and Prince William, each well-respected in their fields, are shining a light on the fact that no one needs to be a super human. If Lady Gaga and Prince William sought help, it's OK for any of us, too.