A Fertility Expert Explains What To Do Right Now If You Want To Get Pregnant Someday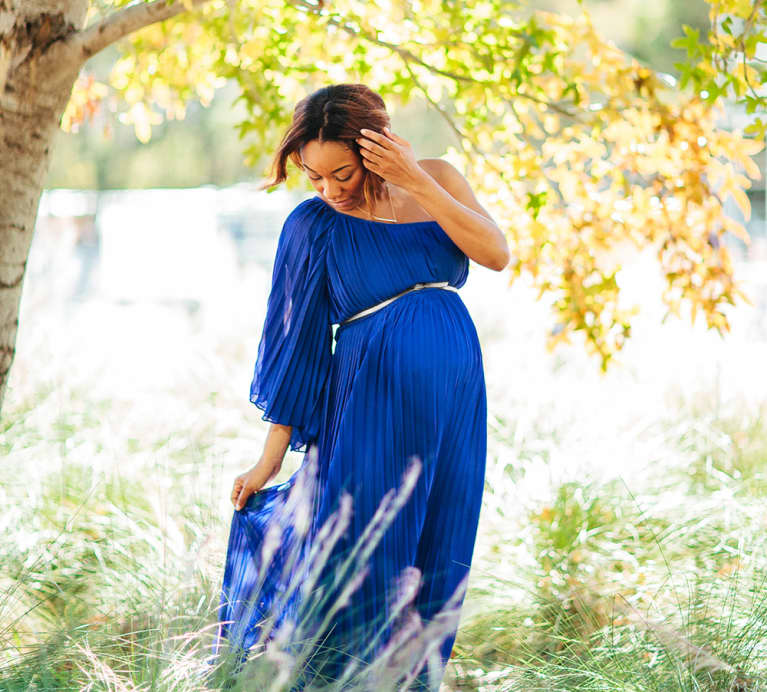 There is so much advice written about managing certain aspects of our modern lives, from career growth to money management to finding the right partner. But as many women will attest, preparing for pregnancy is often where the advice tends to fall short. Many of us don't think about fertility before we start trying to get pregnant, and once we are trying, the tips we do get can be confusing or entirely technical. What missing is the recognition that preparing for pregnancy can be transformative—a time to expand your understanding of your health and approach to living on a more compassionate and joyful level. When you begin to see this as a window to adopt self-loving practices that help to heal your mind, body, and soul, you can really begin to use this time as a special opportunity. Here are a few recommendations to begin to align all parts of your life as you prepare for pregnancy
1. Learn the language of your body so you can listen.
Most women don't realize how amazing their bodies are at communicating. Your body is constantly sending subtle signals about your sexual health and fertility. The more in tune you become with this the more confident and balanced you will feel. Some specifics to pay attention to include the quality of your menstrual cycle (is it regular, long or short, or painful), as well as indicators such as cervical mucus and ovulation. You can also learn a lot about your cycles and fertility with basic blood work. As you increase your body literacy, you will develop even more intuition about what your body needs and will feel more in tune with yourself.
Taking committed steps to improve what you are putting into your body is one of the most important things you can do. That means eating an organic, whole food diet and reducing or eliminating sugar, gluten, dairy, soy, alcohol, and caffeine. I also recommend taking a prenatal vitamin with at least 800 mcg of folate, fish oil, vitamin D, and probiotics. This is a way to begin nourishing yourself as you prepare and to establish a diet that will keep you healthy and strong as a new mother.
3. Develop a mindfulness practice.
Practicing mindfulness to be aware and present in the moment is probably the most important and compassionate habit to build while you're trying to conceive. I've seen many women grow tense with their focus on conception and as a result, become emotionally absent in their own lives. This can become such a habit that they miss out on their own joy during pregnancy. The time before you become pregnant is an opportunity: the chance to live your life mindfully, peacefully and embrace change with more acceptance.
4. Be kinder to yourself.
One of the more challenging things for women to learn to do is to be kind to themselves. Even the changes we are excited about can be tough to master, so if you need to make lifestyle changes start slow, be patient with your experience and listen to your intuition. You are more than capable of empowering yourself to prepare for the transformational experience of pregnancy.
By the way, you don't need conception to give yourself permission to do these things: It's all about looking and feeling your best. But these practices will help you get more in touch with your body and fertility, regardless of whether you want to get pregnant.
If conception is on the horizon for you, the time before you conceive is, more than anything, about you. It is about readying yourself for an entirely new stage in life, and as with all transitions, that means that how you prepare will inform your experience. When you approach this point in your life by aligning your mind, body, and heart as one, you will discover a deeper strength and trust in yourself to welcome everything that lies ahead.