7 Things You Need To Know Today (April 14)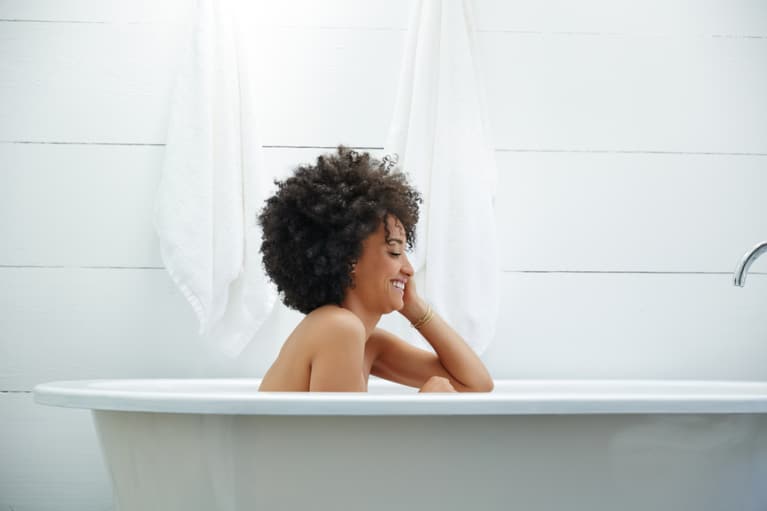 1. Yes, hot baths burn calories—but that's not the whole story.
Recent studies showing that hot baths burn as many calories as exercise have made headlines, and while they're true, they open up a larger conversation about the value of measuring calories in the first place. They're a crude measure of foods' value and create false equivalences between nutritious and unhealthful foods. (The Atlantic)
2. There's a lot we can do to protect ourselves from breast cancer.
Many people think that breast cancer is all about genetics, but in reality the BRCA1 and BRCA2 genes are only responsible for 5 to 10 percent of cases. And according to the EWG, there's a lot we can do to lower our risk of getting breast cancer. Where do we start? Reduce excessive estrogen exposure by maintaining a healthy weight, limiting alcohol, and carefully considering what medications we take. (EWG)
3. Chicago is planning to power all its public buildings with clean energy by 2025.
Yep, the city's mayor, Rahm Emanuel, announced the plan this week. They intend to reach this goal through "a combination of solar and wind projects in the city, clean energy supplied by utilities, and renewable energy credits." If they succeed, they'll outrank Las Vegas as the largest city to make this transition. (Grist)
4. Men have larger brains on average, but the regions of the brain associated with intelligence are bigger in women.
In one of the largest scale neuroscience studies to date, scientists in Scotland used functional MRI scans on more than 5,200 participants and found that parts of the cortex associated with memory, sensory input, and decision making were thicker in women. They also found that women's brains were more similar to each other while men had more variation. This is part of the UK Biobank study, which aims to evaluate more than 500,000 people in the name of better health care. (Quartz)
5 P!nk took a breastfeeding selfie. No big deal.
The pop star posted a photo breastfeeding her 3-month-old son on a hike with the hashtag #normalizebreastfeedingyo. (Instagram)
6. This company wants to give plus-size women a curated personal shopping experience.
The company Dia & Co knows that retailers don't make shopping for plus-size clothing easy or fun, which is why they've made it their mission to improve the experience. For $20 per month, Dia & Co will deliver a box of five items in your size, which you can keep or return for more options. (Racked)
7. "Science, not silence": Scientists are poised to start a new movement.
The current efforts under way are only the beginning if scientists want to remake the political landscape. In a little over two weeks, scientists are planning to flood the streets of 480 cities around the globe. "The march isn't going to change anything unless we keep it going after April 22," Caroline Weinberg, one of the March for Science organizers, said. "After April 22, we're transitioning from organizing marches to a global organization focused on science education, outreach, and advocacy." (Grist)