Want To Purify Your Air? Get Rid Of These 6 Things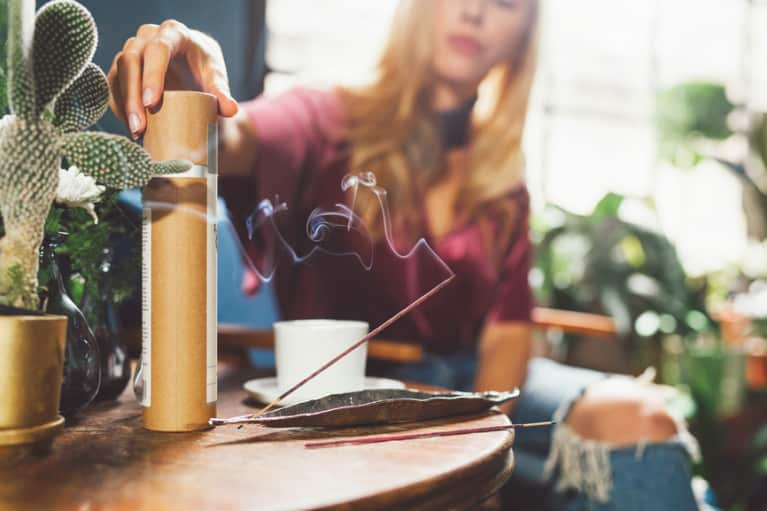 If staying inside makes you feel restless, tired, or unhappy, there's a chance your indoor air quality might be to blame. The Environmental Protection Agency has defined "sick building syndrome" as the result of inadequate ventilation, chemicals, and biological contaminants that can affect your physical comfort, concentration, and energy levels. Try tossing these six things from your home and see if it solves the problem:
1. Household cleaners made with synthetic ingredients
In 2014, there were more than 198,000 incidents related to household cleaning products reported to the Poison Control Center. More than half of those reports involved children under the age of 5. Common ingredients in household cleaners like aerosols, all-purpose cleaners, and detergents include VOCs (volatile organic compounds) like benzene, formaldehyde, tetrafluoroethylene (aerosols), phenols, ammonia, and propylene glycol.
According to the New York State Department of Health, when these VOCs enter the body, they can cause damage to tissue and organs. Additionally, short-term exposure to high levels of some VOCs can cause headaches, dizziness, lightheadedness, drowsiness, nausea, and eye and respiratory irritation. If you want a clean home and body, avoid cleaning products with these chemicals and consider switching to natural alternatives.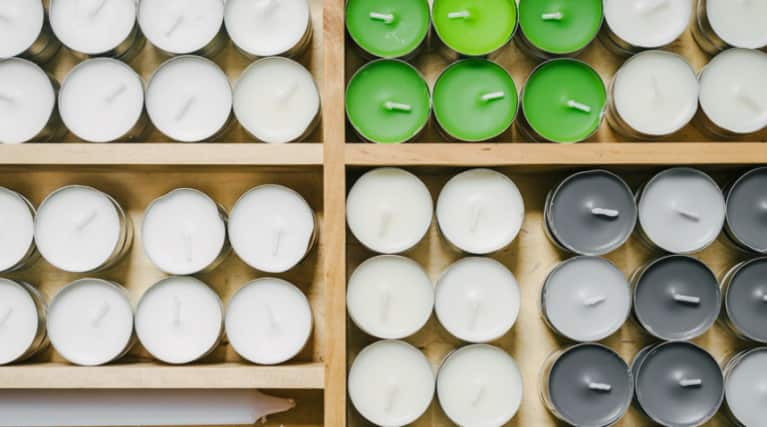 2. Petroleum-based scented candles and incense
Filling your home with different aromas can create an inviting environment and cozy mood. However, a study by the EPA found many risks associated with burning candles and incense. When heated, products with petroleum, additives for color, and synthetic fragrances can release potentially harmful chemicals such as acetaldehyde, formaldehyde, and acrolein. Candle wicks can also contain lead in some cases, and almost all of them produce soot and other fine carbon particles that can affect the respiratory system.
Knowing this shouldn't stop you from filling your home with pleasing scents. Instead, look for products made with natural essential oils like peppermint, ginger, or frankincense.
3. Dusty furniture, curtains, and floors
What exactly is dust? It can be a host of things, like soil, pollen, insect waste, pet dander, and even human skin. In fact, human skin is thought to make up 80 percent of all dust in our homes. When inhaled, dust can irritate the tissue in the lungs and bronchial tubes. Dust and dust mites are also the primary cause of allergic reactions. Dust mites thrive inside the home because skin cells contain proteins that are their primary source of food. When these microscopic insects eat, they release an enzyme to make the protein in skin cells more easy to digest. Contact with these enzymes can result in mild symptoms such as a runny nose or sneezing, or in more severe cases, congestion, facial pressure, or a severe asthma attack.
Research completed by the American Lung Association found that hundreds of thousands of dust mites can live in bedding, mattresses, furniture, carpets, curtains, and other fabrics. To reduce the risk of exposure to dust mites, create a weekly cleaning schedule that includes among other things, dusting furniture, curtains, and floors every week.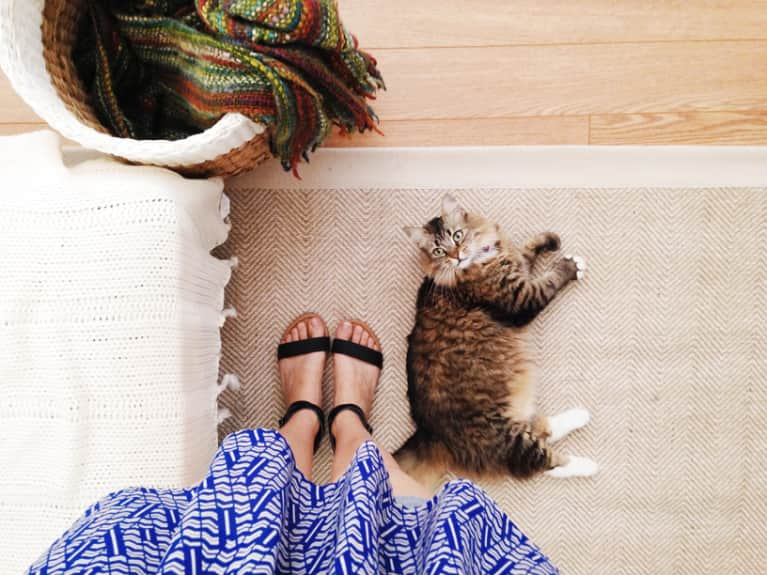 4. Carpets that don't wear a "green" label
Environmentally friendly carpets can greatly reduce your exposure to air toxins. One study evaluating the "new carpet smell" found that certain carpets emit chemicals like formaldehyde, vinyl acetate, and isooctane. Over time, these chemicals escape into the air. In some cases, vacuuming or using professional cleaning equipment might not even be enough to suck them up.
If you're looking for a carpet that is made with fewer chemicals, the Carpet and Rug Institute created a certification program called Green Label Plus that tests carpets for benzene, chloroform, formaldehyde, phenol, and many other potentially harmful compounds. When shopping for carpets, simply ask to see products that have Green Label Plus certification.
Marijuana laws around the country are becoming more relaxed, but that doesn't mean we should toss out knowledge acquired from decades of research into the consequences of breathing secondhand tobacco smoke. In a 2016 study, the American Heart Association found that exposure to one minute of secondhand marijuana smoke had similar effects on blood vessels as breathing secondhand tobacco smoke.
The study notes that breathing in marijuana smoke reduced the ability of blood vessels to carry blood for up to 90 minutes following exposure. While a temporary problem, long-term problems such as hardened and clogged arteries are possible. Just like with tobacco, if someone wants to smoke marijuana, they should do so outdoors and away from windows and doors.
6. Air filters older than 90 days
Consider your heating and cooling systems the lungs of your home. When air is inhaled through the return air vent, it enters the heating and cooling system before being exhaled through vents or registers. Just like our nasal passages have mechanisms to trap allergens before they reach our lungs, our homes use air filters to stop pollen, dust mites, and more from reaching the heating and cooling systems. And since we breathe what the home breathes, we need air filters to help reduce the number of allergens found in the air.
Air filters use woven fibers that allow air molecules to pass through but trap microscopic particles such as pollen, mold spores, pet dander, dust mites, and other allergens. Over time, as these particles fill the gaps in the filter material, airflow will diminish and the filter will be less effective at improving air quality. You can prevent this by replacing air filters every 90 days. You may need to replace them sooner if you have pets, use your stove and oven often, or experience frequent allergies.
What can you add to your home to clean out the air?
We spend a lot of time indoors: about 90 percent of the day. As research has found, levels of indoor air pollution can be two to five times higher than outdoor air. Indoor pollution can be the result of everything we have already outlined above and a few other sources such as pets, things kids track indoors, cooking, and more.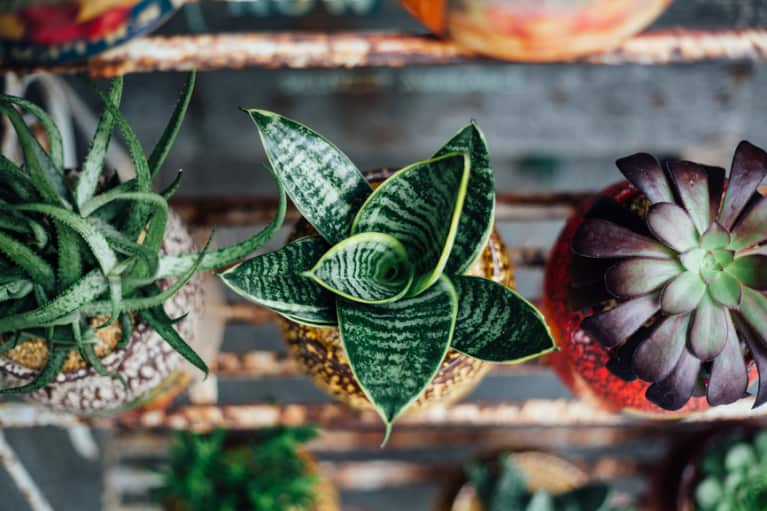 While you definitely want kids, pets, and food in your life, the best way to deal with your remaining indoor air-quality problem is to add plants around the home that absorb harmful chemicals over time. You should also open your windows at least twice a month to allow fresher outdoor air to replace the stale indoor air. To make this process more effective, set your thermostat to the "fan" setting to speed up the circulation of air to other areas of the home. During the winter or summer months, this step might sound unpleasant, but the difference it can make might make the brief discomfort of hot or cold air worth it.