I Couldn't Conceive Naturally, So I Adopted An Embryo. Here's What It Was Like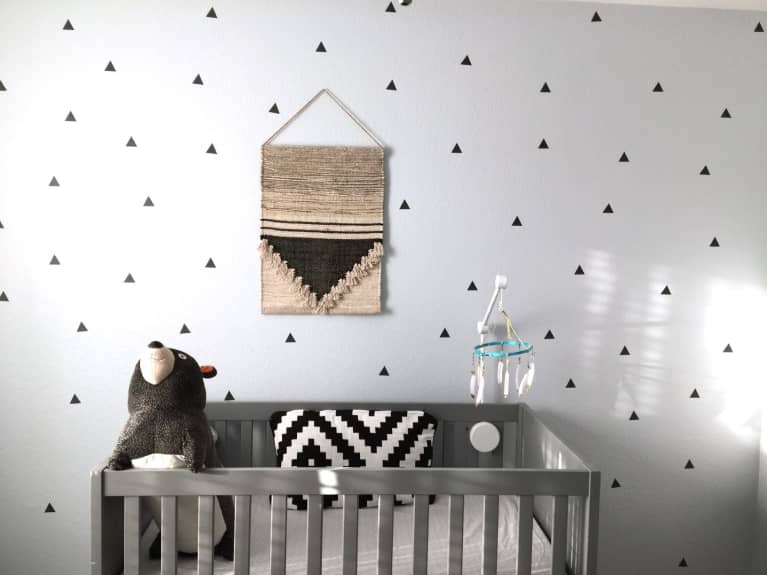 Infertility is misunderstood. It affects 7.5 million women in the United States and more than one in 10 women of childbearing age have used fertility treatments while trying to conceive with varying degrees of success. We have so many stories to share, and yet fertility struggles happen in private because—let's be real—it's painful. In honor of National Infertility Week, mbg is sharing real women's stories that speak to the ups and downs of their journey to build a family. We're in this together. And if you have a story to share, please write to us at editor@mindbodygreen.com.
"Dan and Kelli, sitting in a tree, K-I-S-S-I-N-G; first comes love, then comes marriage, then comes the baby in a baby carriage." Growing up singing this old children's song, I always knew that I wanted kids when the right guy came along. After meeting Dan on a singles' website and a cross-country, whirlwind courtship, we were married in our early forties. Newlywed life was filled with fun, adventure, and nesting. Once we were settled about a year into our marriage, we began trying to fulfill our dream of filling the baby carriage.
After 18 months of negative pregnancy tests...
I finally sought out help from a reproductive endocrinologist (RE), who ordered a litany of blood tests, scans, and other assessments. As each came back with more negative results, our hearts ached at the loss of the dream of becoming parents, which seemed to be ebbing away before us. We prayed for direction and began discussing what we should do.
The day before we were set to receive the final diagnosis from the RE, I visited my family physician for a routine checkup. As I recounted the previous six months of testing through a flood of tears, she said, "Have you considered embryo adoption?" I asked, "What's that?" while trying to compose myself. As she explained the process of how we could receive donated embryos from another family, which could allow me to experience pregnancy and give birth to my adopted child, my heart brimmed with excitement.
Then we got the earth-shattering news.
There was a very good chance that my eggs were no longer viable. Immediately, I went home and shared this information with Dan. We spent four hours researching embryo adoption (EA). In short order, our hearts decided that this was the best option, giving me the chance to experience pregnancy, providing us with the most cost-effective way to start a family, and affording us an open adoptive relationship with our donors. Armed with a list of embryo adoption questions, we met with our RE the next day, who presented us with the earth-shattering news: my eggs were no longer viable due to age-related factors of overall poor egg quality and low reserve in total quantity remaining. But, we were not deterred knowing I could carry a healthy pregnancy with a fully functioning uterus and that our next step would be EA.
The following week, I began contacting EA programs and we decided to go with the Snowflakes Embryo Adoption Program (Snowflakes) through Nightlight Christian Adoptions. The three-month paperwork process included an application, family profile, letters of recommendation, background check, medical certifications, home study, and 10 hours of adoption education. Upon completion, Snowflakes matched us with another family based on mutually compatible criteria. We were so excited to receive the donor profile of Chris and Rebecca, our first and only match. We knew immediately when we read their profile that they were the family for us with so many similarities and common experiences. They were also amenable to an open adoptive relationship, which was very important to us.
We were (doubly) overjoyed at the results.
After signing legal agreements to transfer ownership of the embryos (because embryos are considered property in the eyes of the law), we moved on to the medical phase, in which I was accepted as a patient at the clinic (located in Virginia), where the embryos were created and we set a transfer date. Following a very rigorous, three-month cryo calendar packed full of a regimen of hormone injections and oral medications, biweekly blood work, tests, and ultrasounds, we flew to Virginia for our first embryo transfer. We were thrilled to find out two weeks later that I was pregnant. At age 46, I gave birth to our son, Trevor, in December 2012, and at last, we were parents.
Shortly after Trevor was born, we decided to pursue another embryo transfer and made plans for July 2013. Again, we traveled to Virginia and found out two weeks later we were pregnant. Our hearts rejoiced being doubly blessed when I gave birth to our daughter, Aubrey, in March 2014, just a couple of months shy of turning 48.
While our journey to fill the baby carriage has certainly been unconventional, Dan and I wouldn't change a thing. Through EA, we have two amazing children, a close relationship with our donor family, and have been able to encourage other couples struggling with infertility. Often couples will ask why we chose embryo adoption over other family-building options. While the list of reasons is long, here is a high-level purview. I could experience pregnancy, it's the most cost-effective option for family building, I could bond in utero with the baby, we could have genetic siblings, the legal contract is definitive, we would receive three generations of medical history, and we could give a full life to one of the 60,000 frozen embryos here in the United States.
Experiencing the blessings of EA, while knowing the struggle, pain, and expense of infertility, we hope that our story encourages others to take a step of faith.