New Science Shows This Is The Best Diet For Weight-Loss (It's Not What You Think)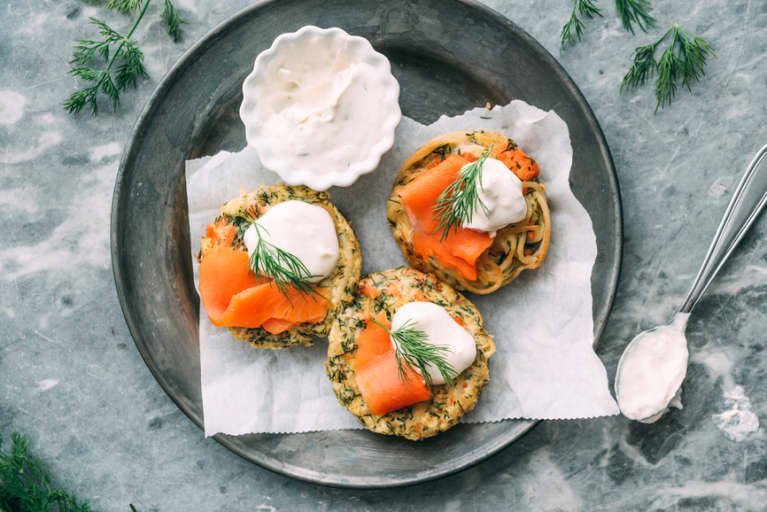 Our editors have independently chosen the products listed on this page. If you purchase something mentioned in this article, we may
earn a small commission
.
With the rise to prominence of restaurants like Copenhagen's famed Noma, and a stampede to fill our lives with all things hyggelig, it's fair to say that Nordic cuisine is having a bit of a moment. But as Dr. Arne Astrup, author (with Christian Bitz and Dr. Jennie Brand-Miller) of The Nordic Way, explains, this comforting, homey cuisine has a lot more going for it than just good looks. Here, the director of one of the world's leading obesity teams lets us in on the Nordic secrets.
Sometimes you have to travel the world to realize what you have right at home. That was certainly the case for me when I set out to study the causes of age-related weight gain. After analyzing the effectiveness of a variety of popular diet regimens from around the world and observing both the eating habits of my fellow Danes and what kept them both satisfied and lean, I was amazed to discover that the traditional Danish diet gets top marks in a number of categories essential for helping us to fight off those pounds that seem to creep up on us over the years. Most importantly, it seems naturally to strike the ideal balance of carbs-to-protein—what we have dubbed the golden ratio—for getting and staying lean. Here are a few more healthy eating secrets from my homeland:
1. Make skyr and whole-grain rye breads your new best friends.
These two elements show up on Danish tables virtually every day, providing a delicious, easy, and wholesome way to boost protein and limit carbs (the cornerstone of The Nordic Way). Delicious, creamy skyr generally has more protein and less fat and sugar than Greek yogurt and is becoming widely available in the United States. Dense, nutty whole-grain or whole-meal rye breads have a far lower glycemic index than most other commercially made breads.
2. Make your sandwiches open-faced.
Lunch for the average Dane consists of one of the more than 200 kinds of open-faced sandwiches common in the region, another way of limiting calories while achieving a more perfect ratio of carbs to protein. Typical combinations include hard-boiled eggs with smoked or cured fish; cold sliced potatoes with tomato and herbs; or sliced liver pate.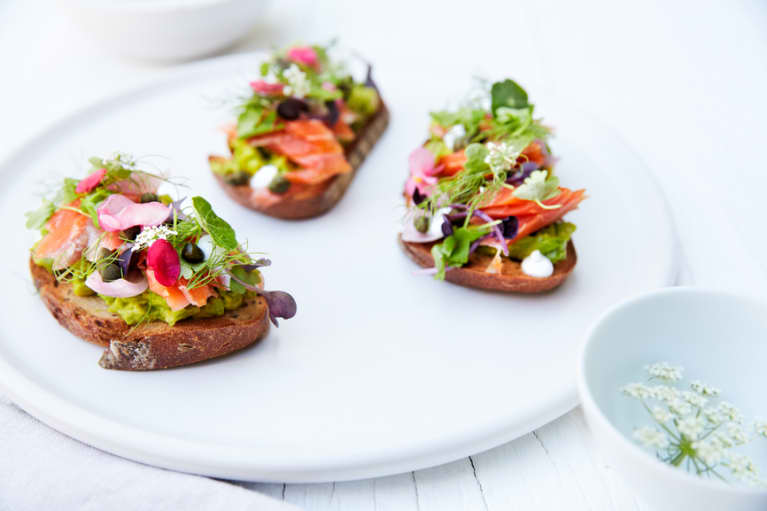 Wild foods like herbs and greens as well as nuts, berries, and root crops, legacies of the national agrarian roots, remain popular parts of every Dane's diet and have been especially enthusiastically embraced by many restaurateurs as a way to keep food more local, sustainable, and unprocessed. Add herbs to your salads and sandwiches; top your morning porridge with fresh or frozen berries; sprinkle toasted hazelnuts on your grilled fish.
4. Give wheat the cold shoulder.
Before the cultivation of wheat in Denmark, oats, rye, and barley were staple grains, and they still exert an outsized presence on the culinary landscape in the form of muesli, hot cereal, and hearty hot and cold grain dishes or salads. These grains are far less processed than wheat, and their chewy, nutty texture and flavor provide more satisfaction in every bite.
5. Don't be a seafood snob.
Sure, salmon is a staple of the Nordic table, but the sea has so much more to offer, often more affordably and sustainably. Switch up those pricey fillets with canned fish like sardines or mackerel, or opt for shellfish like clams and mussels, which can be harvested and even farmed in a way that goes easy on the environment. Throw some seaweed into your soup or salad to get the benefits of the ocean instantly.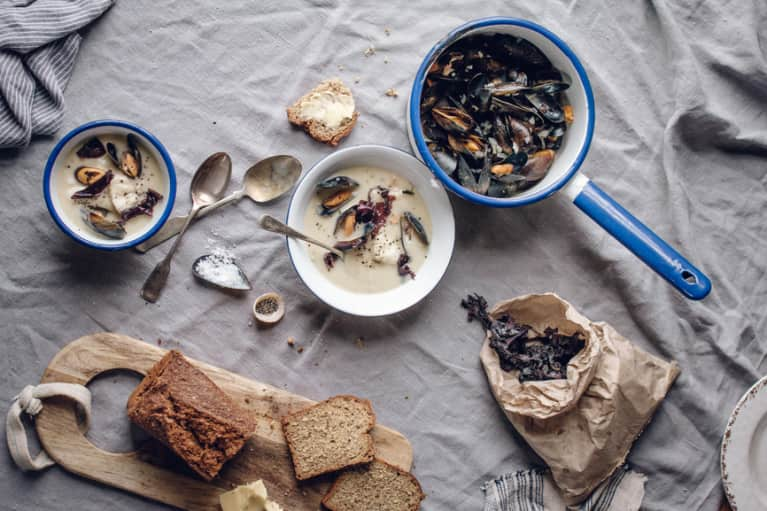 6. If meat is on the menu, go for the best you can find—but limit your quantities.
Large portions of meat have never been on the menu on Danish tables, so there's less pain in the pocketbook when choosing humanely raised, organically fed meats.
7. Cook it yourself whenever possible!
Not only do you know exactly what you're eating (and how much) when you prepare your own meals, the cozy comforts of home are central to the theory of hygge. Eating foods that are familiar, soul-satisfying, and nourishing to both body and spirit as you embrace wholesome, satisfying ingredients in the proper balance, and enjoy those foods in the company of people you enjoy is a prescription for lifelong health.
8. If the government steps up to the plate, all the better.
Denmark is very progressive in its food policies, so it is easy to get food of wholesome quality everywhere, in major supermarkets as well as in small food shops. The majority of the dairy products consumed in Denmark are organic, and trans fats have been banned here since 2004 (legislation I spearheaded!). And while Danes are as susceptible to the lure of takeout, pizza, and fast food as other cultures, the backbone of the home diet has remained remarkably unchanged for centuries.