This Genius Hack Makes Having A Healthy Dinner Party Super Simple
Contributing Food Editor
By Liz Moody
Contributing Food Editor
Liz Moody is a food editor, recipe developer and green smoothie enthusiast. She received her creative writing and psychology degree from The University of California, Berkeley. Moody is the author of two cookbooks: Healthier Together and Glow Pops and the host of the Healthier Together podcast.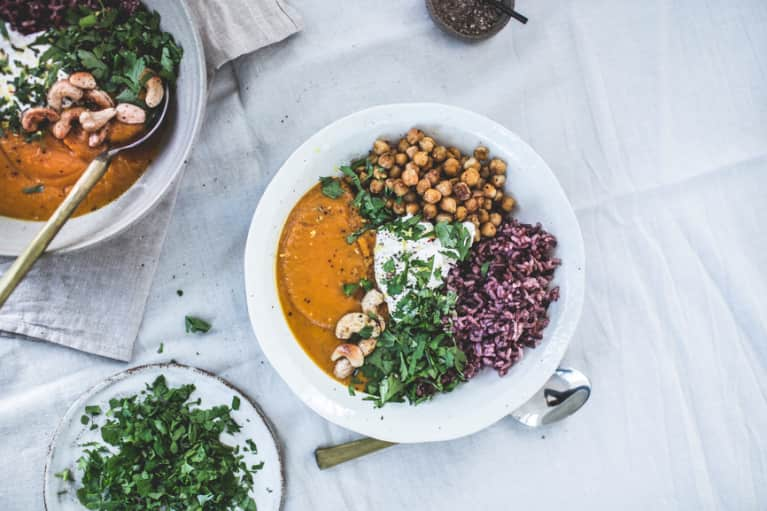 As a food editor, dinner parties are basically my nirvana—friends, wine, conversation that goes late into the night, and of course, delicious food. It feels more intimate than eating out, and you can control the ingredients used (which, if you're me, lets you ignore the awkward conversation with the waiter about whether the water is filtered and the meat is humanely raised). Many of my friends, though, balk at the idea of hosting dinner parties. "It's too hard," said one. "I can barely cook for myself, much less five other people," said another. "Plus, everyone's gluten-free this or paleo that. It's not only time-consuming but annoying."
Last week, I found myself talking to a colleague, Rebecca Stump, who mentioned offhand that her and a group of girlfriends had been having weekly dinner parties—with one crucial twist. They all bring their own food. "I had a group of girlfriends all with different incomes and different dietary needs, and we were having trouble finding ways to get together that satisfied everyone's needs," she explained. "We get together and talk about dating lives, work stuff, family things, and super-deep topics—things you'd feel hesitant to discuss in a restaurant—so having a dinner atmosphere that's low-key and low-stress in the safety of someone's home really opens up conversation. Plus, when you bring your dinner (BYOD), everyone can adhere to their dietary preference without impinging on the group."
So what does BYOD look like in practice?
There are a few rules that make it a lot easier.
While everyone's bringing their own food, there's still pressure on the host to clean (even if the guests insist it's fine) and generally have a welcoming home. Rotating ensures that burden, however slight, falls on a different person every week.
2. The host provides a bottle of wine for the group.
This makes things easy (no carting around wine in addition to your meal) and, combined with rule No. 1, spreads around the financial burden of providing alcohol.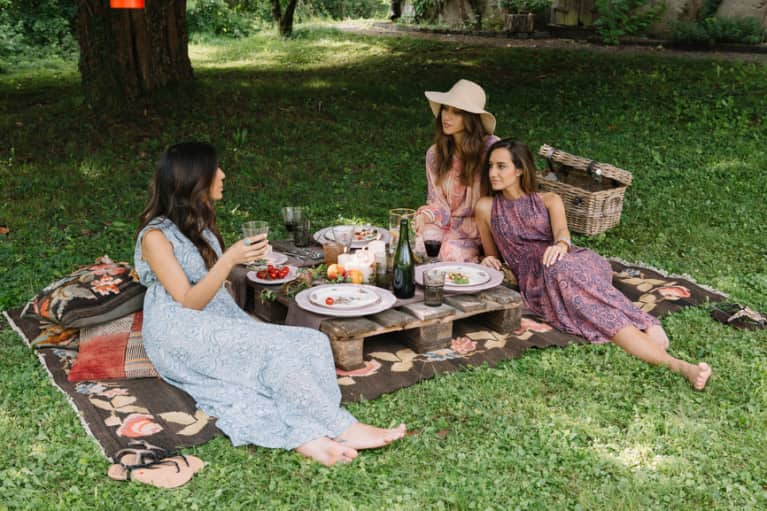 Part of the joy of this dinner party is that it's resolutely not fancy, so celebrate that atmosphere with pajamas and no makeup.
One of the fun parts of this type of dinner party is discussing—and sampling!—one another's food. You can discover new recipes to try and get reinspired about healthy cooking.