Like a Virgin: Teaching My First Yoga Class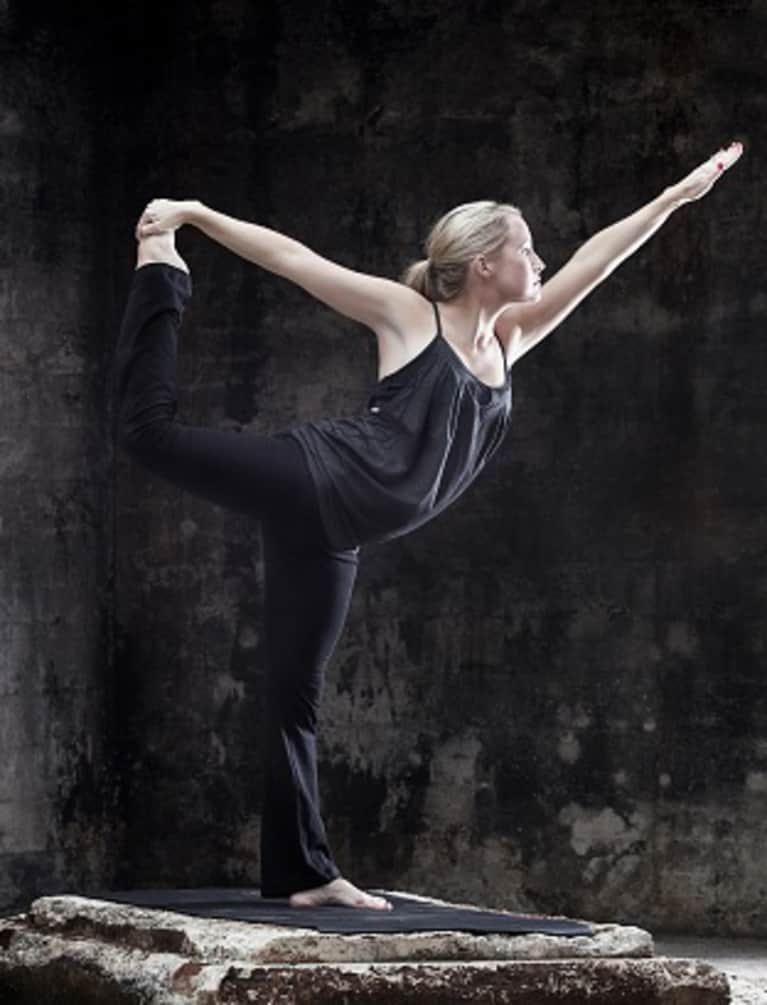 Picture this: Last Sunday evening, surrounded by thousands of Hong Kong's Filipina domestic workers in a public outdoor square in Hong Kong, I rolled out a lone yoga mat. Being the one day off of work that these women have weekly, Sundays here host them congregating by the hundreds in public areas reading magazines, doing nails, and relaxing with fellow live-in "helpers" as they're known in absence of their families and their own homes. And as it happened, more than a few are into yoga, and I was looking to teach it.
Their interest was discovered by my home studio where I completed my yoga teacher training, Anahata Yoga, that created a brilliant means of launching their new YTT grads and supporting the local Hong Kong community in one go. The director founded his namesake Yogananth Andiappan Community (YAC) as a non-profit volunteer organization to teach yoga to groups like domestic workers, pregnant teens, autistic children, cancer patients, and more. Community impact meets yoga teacher experience? Everyone wins.
So this was my first group class to teach, and one with a huge audience as these ladies were quite interested to watch their friends grab a mat from the lone "gweilo" or "foreigner" and see what I could do. No pressure. Out the mats rolled, and all of my meticulously planned sequencing evaporated into the Hong Kong heat. This is how it went down, and why I'm still flying high one week later:
Lesson 1: Have some faith. The students that watched me unpack a suitcase of mats on a wing and a prayer that I'd have some takers met me in my faith. They were eager, understanding and ready to follow, trusting me and meeting me and my quivering voice more than halfway. Now I have faith that they'll meet me again this Sunday, just as they're confident I'll be back too. 5 o'clock, our standing date. I'm amazed by this mutual trust developed immediately and it gives me goose bumps to write about it.
Lesson 2: Let your students teach you. I'm sure this is a wonderfully common experience for yoga teachers, but my students totally handed me the practice. As nerves obliterated my plans for the class, they seemed to enjoy sun salutations and wanted to memorize them to do at home. So we did a few more rounds. They all work in homes with small children, so we added some lower back poses to strengthen and release from carrying kiddos all week. Not sure about busting out the "oms" with such a big audience, the better alternative was the heated palm rub over the eyes and sitting quietly in a meditative posture to end the class. I thought I had to memorize an all-out 60 minute Sanskrit-a-thon of yoga, but, really, I was there to answer their needs.
Lesson 3: Sometimes you've got to jump.  A few months ago, you couldn't have paid me to lead a class in public, without the safety of studio walls, much less in Hong Kong's equivalent of Times Square. Now, I bet I'll be working on my indoor voice when I do teach somewhere with four walls. This was the equivalent of jumping off the high dive…and it rocked!
Lesson 4: People are so curious about yoga! There were some bystanders who came up to me afterwards to ask about it, if this was free, why it was good to do, will it be every week, etc. I was virtually speaking in tongues extolling the virtues of yoga in my post-teaching high. So often we yogis forget that others don't share our all-yoga-all-the-time tunnel vision. Sharing it is such a gift!
I'm sure this Sunday will be just as enlightening, if not more so. I'll soon start teaching expectant teens through this program too – with a Cantonese translator. Can't wait to tell you what my next class brings on my journey toward teaching. It is sure to be memorable in all of the best possible ways.