The One Practice That Can Transform Your Relationship Starting With Your Sex Life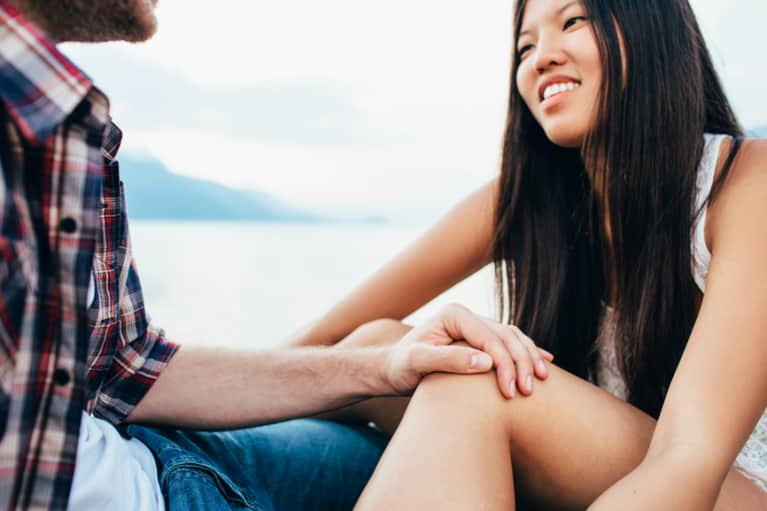 "Never let them see you sweat" is a phrase so often repeated, it has become a tried-and-true American adage. Even if you weren't around in the early '80s—or, like me, you were using the cartoon commercial breaks to refill your Cheerios bowl when antiperspirant makers coined the phrase, you've certainly heard it—even if you weren't quite sure of its origins.
While this might be great advice for the boardroom (or selling antiperspirant), when it comes to dating, it's straight-up wrong. Sweat—or more specifically, exercise that induces sweat—is one of the best ways to ignite a brand-new relationship or take your current one to the next level.
And, no, I'm not talking about that kind of exercise. Psychology Today studies show that couples who train together toward a common goal—like completing a 10k, triathlon, or to lose weight—are "more likely to be satisfied in their relationship and more in love with their partner."
If better sex isn't reason enough to get your heart pumping on the regular, here are six more reasons that breaking a sweat is the best thing you can do for your love life:
Activities that can be done in sync—like running stride for stride or lifting weights—are a form of mirroring body language, a nonverbal way humans establish trust and connection. Not bad for that workout you wanted to do anyway, huh?
Not an athlete? No problem. You don't have to be masterful at sport to reap both the physical and romantic benefits. In fact, showing vulnerability is rated as one of the most important aspects of dating because it allows for deeper emotional bonding, according to eHarmony relationship expert, Ravid Yosef.
2. No more awkward silence
Anyone who has ever suffered through a dinner date with awkward silences will welcome the natural flow of a workout date. Having a physical outlet takes off the pressure of filling every moment with pithy thoughts and entertaining jokes. That said, there is no better way to get to know someone than sharing the experience of a run or strenuous workout class. And anything left unsaid can be shared over that post-workout smoothie.
That feeling you get from crossing a finish line? Or seeing muscle definition you haven't seen in a while (or ever)? Now, that's worth patting yourself on the back for! And we all know there's nothing sexier than (well-deserved) confidence, right?
4. More effective workouts
Sweat sessions done with a significant other increase accountability, boost your mood, and actually improve workout results. Anyone who has ever grabbed a heavier dumbbell or nudged up the pace on the treadmill when a cute girl or guy walked by doesn't need to read the research to know that wanting to impress the person beside you is a very effective motivator!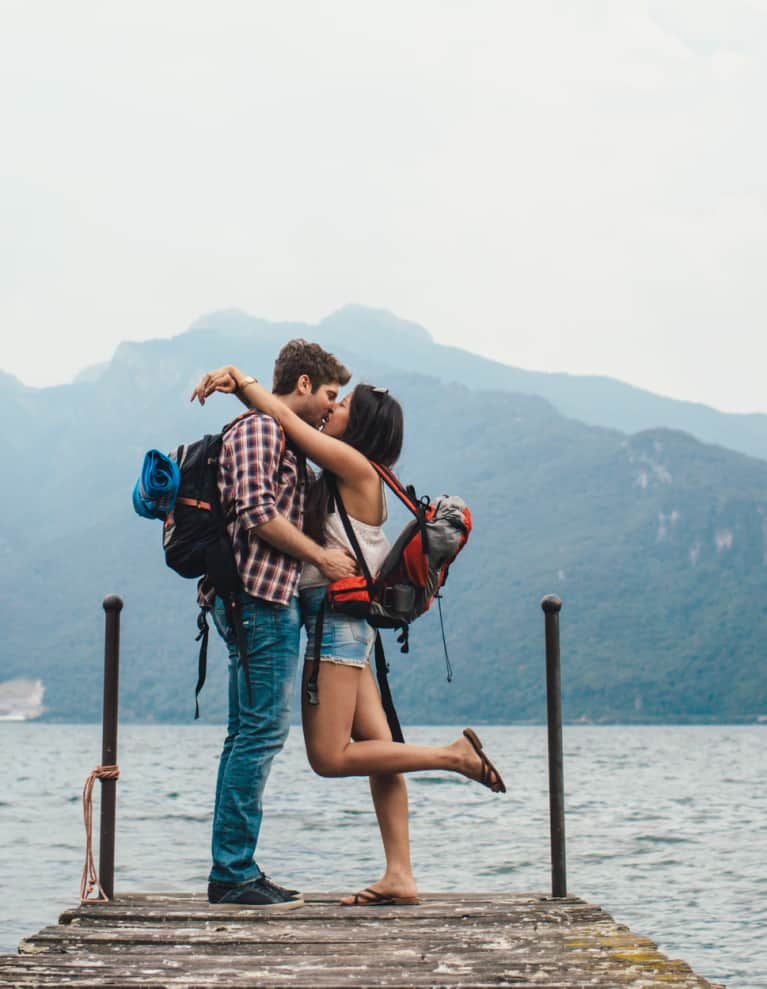 Tired of the same old dinner-and-drinks dates? Fitness dates open up a whole world of options. Whether it's rock climbing at the local gym or planning international "race-cations" (race + vacation), I've never met an athlete whose destination list wasn't long. Whether you're looking for novel first dates or a reason to take a romantic getaway, a shared fitness goal is the perfect excuse.
6. Deeper appreciation for your R&R
It may sound a little counterintuitive, but one of the best ways to guarantee the opportunity to snuggle up on the couch is to plan a killer morning (or afternoon) workout!
As if you needed reminding, physical activity boosts libido and improves sex in all sorts of ways. When you exercise, endorphin production increases, which in turn spurs the release of hormones that lower cortisol, improve digestion and relaxation, and—oh, yeah—prime your body for sex. In a 2008 Florida Atlantic University study, both women and men who exercised regularly reported feeling more desirable and rated themselves higher in sexual performance.
As it turns out, one of the best ways to get your heart racing is to, well, get your heart racing.