The One Personality Trait That Can Transform The Way You See The World
Contributing Health Writer
By Gretchen Lidicker, M.S.
Contributing Health Writer
Gretchen earned her master's degree in physiology with a focus on alternative medicine from Georgetown University. She is the author of "CBD Oil Everyday Secrets" and "Magnesium Everyday Secrets."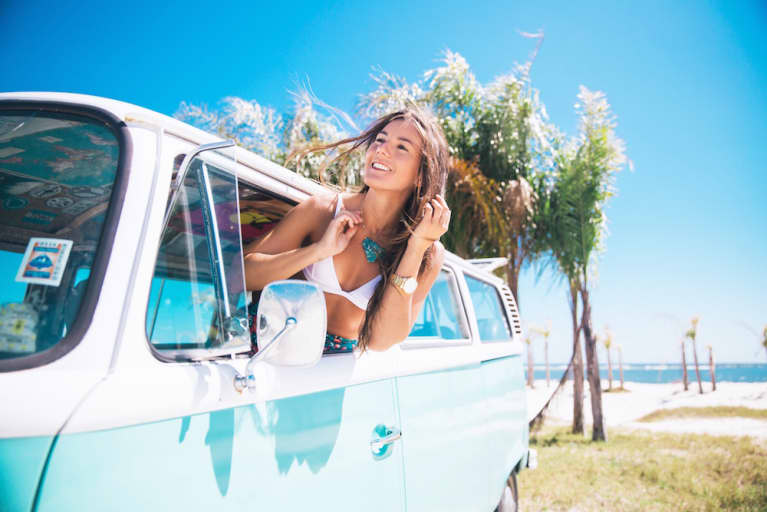 April 19, 2017 — 18:00 PM
Ever feel like health news is too overwhelming, fast-paced, or hard to decipher? Us, too. Here, we filter through the latest in integrative health, wellness trends, and nutrition advice, reporting on the most exciting and meaningful breakthroughs. We'll tell you exactly what you need to know—and how it might help you become a healthier and happier human.
"Adventurous," "empathetic," "indecisive." There's something comforting about finding the right words to neatly justify our feelings and actions as we go through life. But are some of these descriptors more important than others? Are certain traits so significant that they can actually change the way we interact with the world around us? According to science: yes.
A new study, published in the Journal of Personality Research, shows that people who are especially "open to new experience" also see things differently in visual tests, suggesting that this one trait actually changes the way they interpret the information in front of them.
How are personality traits and vision connected?
The study went something like this: Researchers gathered 123 people and had them take personality tests, measuring them for extroversion, agreeableness, conscientiousness, neuroticism, and openness to experience. Next, they put them through a vision test in which different-colored dots were displayed to each eye (for example, a red dot on one side and a green dot on the other). Data showed that most people see one color at a time, but interestingly, a small population of people see two dots combined into one image that blended the two colors. And when they ran the data, they found that these people also tend to possess the "open to new experience" personality trait. This is the first evidence that these two characteristics are linked, and there's a lot more to be learned about this connection.
So what does being "open to experience" really say about me?
It's pretty easy to describe yourself as "open." So what does this trait really mean? Openness is closely linked to creativity, originality, and imagination. It is also related to more flexible and inclusive thinking. According to the lead researcher of this study, the brains of creative, open people are able to "flexibly engage with less conventional solutions." In other words: They think outside the box and see more possibilities in the world around them. Apparently, this also has a lot to do with dopamine, the neurotransmitter most closely associated with sensation, novelty seeking, and creativity.
So what's next? Researchers are looking to see if this connection between personality and visual perception is driven by common neural processes, which would explain exactly what is different about the brains of this select group. In the meantime if you're curious (We know we are!), you can take the Big Five Personality Test—used in this study—right here.