8 Things You Need To Know Today (April 13)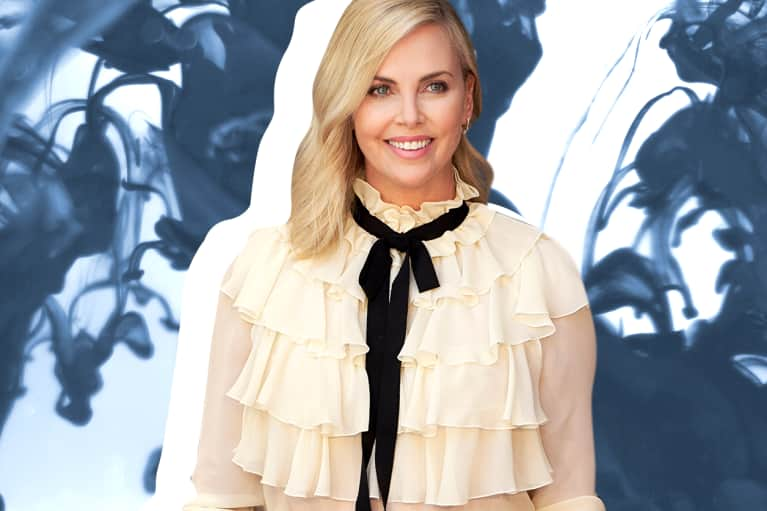 1. Charlize Theron is just as uncomfortable with dating apps as we are.
The actress talked with Ellen DeGeneres about feeling straight up awkward when using celebrity-friendly dating apps. At least when us regular folk swipe left, we aren't likely to run into the person on the red carpet. (Vanity Fair)
2. There's a chance your couch is affecting your thyroid health.
Two new studies from the National Cancer Institute and Duke University are forcing doctors to rethink their strategy on thyroid health. The research raises new questions about why thyroid cancer is on the rise and points a finger at three types of flame retardants found in common household objects like electronics and furniture that can be linked to papillary thyroid cancer. (WSJ)
3. Scientists can tell what you're dreaming.
A new study found that scientists could predict with 90 percent accuracy what subjects had dreamed of the night before. By uncovering patterns in brain activity they could determine if the subject had dreamed of a familiar face, sensed movement, or engaged in specific actions. (Science of Us)
4. Want to live a longer life? Run.
Maybe you're spending hours on end on the elliptical, or perhaps you've taken up barre in an attempt to increase your lifespan. But as it turns out, we really were born to run: According to new research, running is the most effective way to increase life expectancy. By as much as three years, in fact! (NYT)
5. Do we actually need vitamin D?
While it's widely accepted in the health world that vitamin D is real (and behind a whole host of ailments), many doctors aren't so sure. A number of studies have failed to confirm any benefits of vitamin D supplementation, although critics of these studies argue that they're too small to be conclusive. With people asking to have their levels tested in record amounts, one thing is clear: It's worth doing your own research before making any decisions. (NYT)
6. There's some pretty enlightening new research on Celiac disease.
New research shows that common viruses—ones that won't lead to infection or symptoms and could be in your system now—may trigger the development of celiac disease. This could explain why certain genetically susceptible individuals develop the disease over others: The virus is thought to be a catalyst that activates genetically susceptible individuals. (WSJ)
7. A more "rigorous" study has confirmed that the more you use Facebook, the worse you'll feel.
Using three waves of data, the Harvard Business Review tracked changes in well-being in association with Facebook usage. The takeaway? Real-world social interactions have a positive impact on our quality of life, but using Facebook actually decreases our sense of well-being. (HBR)
8. Can access to post-session data make therapy a better experience for patients?
Maybe! The logistics of implementing FIT (feedback-informed treatment, in which therapists use computer surveys and algorithms to track clients' progress and predict whether they're at risk of deteriorating) is at the cusp of going mainstream, says clinical and behavioral psychologist Tony Rousmaniere. "Indeed, FIT works best when therapists explain the process to clients and are personally invested in using the system." (The Atlantic)