Easter weekend reminds us of new spring dresses, egg hunts, and tons of chocolate and jelly beans. While we love a nostalgic treat, we also don't want to set ourselves up for a major sugar crash, so we've found some great DIY versions of Easter basket classics. From various forms of eggs, to chocolate bunnies, to carrot cake everything, we've got your whole food-based Easter sweets right here.
Carrot Layer Cake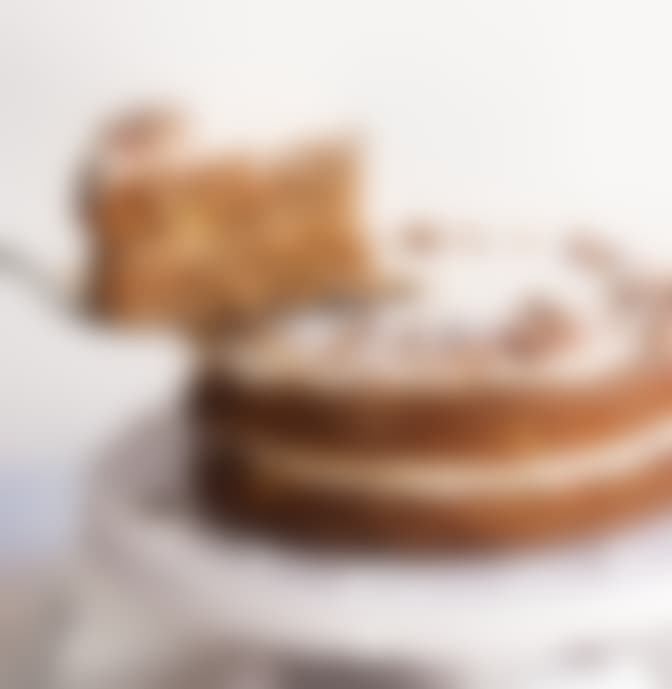 This pretty layer cake has all of the usual carrot cake flavors with way less sugar. Plus it uses extra-nutritious oat and almond flours for a naturally gluten-free crumb.
Carrot Cake Pudding
A smooth, dairy-free pudding that uses good-for-your-gut gelatin, spices, and honey to make this a simple but fancy dessert.
Carrot Cake Energy Bites

Pop these guys in your Easter basket or your lunch bag for the week ahead. They're full of walnuts, dates, and actual carrots, and you'll get a balanced sweet treat that will make you feel hopped up with good energy.
Quinoa Granola Eggs
Egg-shaped granola bars? Portable, yummy, and a little bit genius—we'll take a dozen.
Peanut Butter Eggs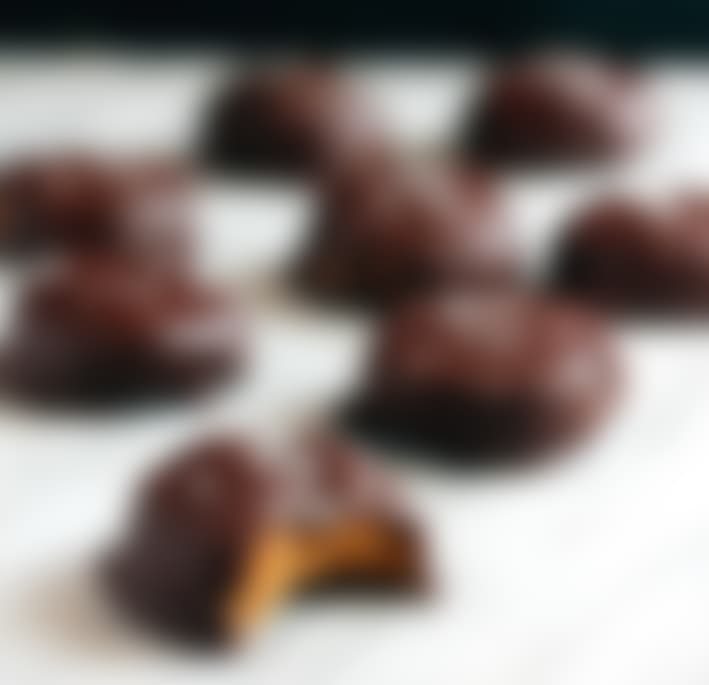 A spin on Reese's peanut butter eggs but with the sophistication of natural PB, dark chocolate, and a little sea salt.
Paleo Chocolate Bunnies
Cute cacao and coconut rabbits that everyone will love.
Chocolate Cream Eggs
Faux Cadbury Cream Eggs made with only five whole-food ingredients? Where do we sign up?
Natural Egg Dye

Forget weird store-bought dyes, opt for beet, turmeric, or spirulina-based dyes for colorful eggs with a wellness edge.
Healthy 5-Ingredient Peeps
Our senior food editor, Liz Moody, knows what's up. Check out her recipe for these no-nasties-allowed, adorably pastel peeps:
Ingredients
4 tablespoons grass-fed gelatin powder (I buy mine from Amazon)
1 cup water
1 cup honey
1 teaspoon vanilla extract
¼ cup sugar sprinkles in color of choice (I made my own with organic food coloring and sugar—you just add a few drops, mix it well, and let the sugar dry for about an hour on parchment paper)
Method
1. Pour ½ the water into a large mixing bowl; add the gelatin and stir well to combine.
2. In a small saucepan, mix together the honey, vanilla, and the rest of the water, bringing to a boil over medium-low heat.
3. Boil for 8 minutes, stirring constantly, before pouring slowly into the gelatin-filled bowl (gelatin will be solid by then; no need to panic; it's supposed to be like that) while beating with a handheld mixer or Kitchen-Aid.
4. Beat on medium until mix becomes white and soft peaks form, about 8 to 12 minutes before pouring into a parchment-lined 8-by-8-inch pan. Let cool for about an hour before cutting into squares (they'll be slightly sticky—I rub my knife with coconut oil) and rolling into sugar sprinkles, pressing them into each side until well-coated.
Will keep for about a week at room temp; makes about 24 marshmallows.