What Happens To Your Body When You Stop Exercising?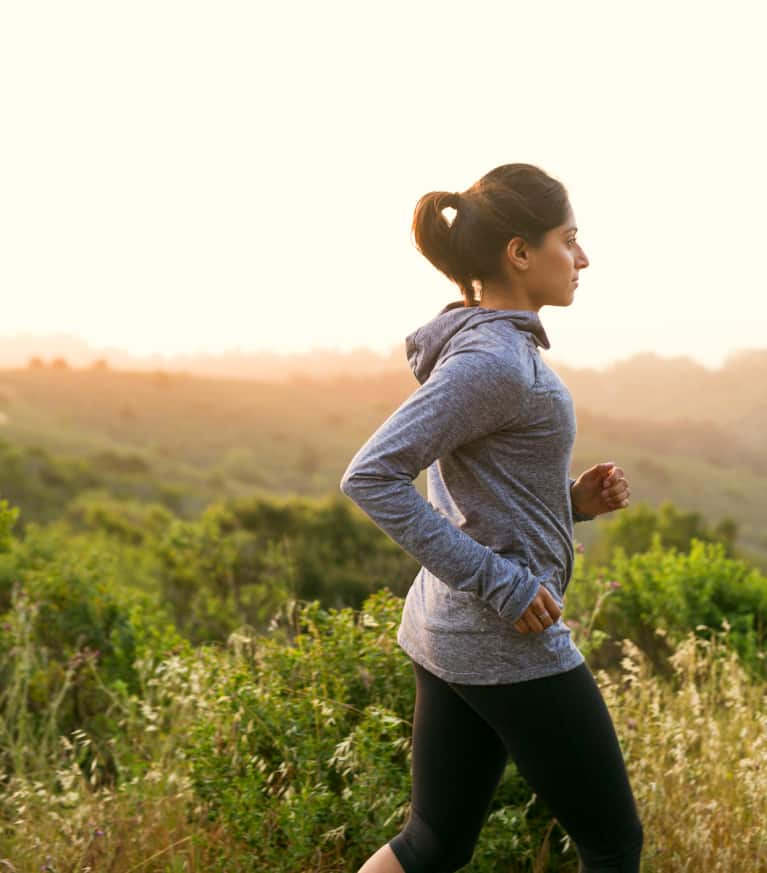 We know exercise is good for us. It reduces anxiety, helps us sleep better, alleviates depression, helps us maintain a healthy weight, and makes us happier overall. But let's face it: Exercise isn't always fun. Especially when it involves a lot of discomfort and a lot of struggle.
I should know. Until about three weeks ago, I was a professional runner, covering around 90 miles of a week by foot. After 14 years of no more than two weeks off, I have stopped all traditional exercise and don't know when I will start back up again.
After pushing my body, mind, and spirit too far for all those years, I was experiencing emotional burnout, and all I wanted to do was rest. I didn't miss running, I didn't want to exercise, and worse still, without a goal or desire to look after my body physically, it became all too easy to completely let my diet go. I ate sweets every hour, chips for dinner—you get the picture.
I knew that even if I did need a break from running and a break from serious training, I would still need to do something before my long-term health took a complete nose-dive.
A 2012 study looking at athletes taking an eight-week hiatus from training showed declines in health metabolic profiles, including reduced aerobic capacity, increased body fat, muscle loss, and insulin-resistance development in the athletes.
In my situation, I had almost earned the right to do nothing for a few weeks, but if I wasn't careful, looking after my body would slip so far down my priority list that not only would I lose my fitness, but I would my health altogether. Many of us experience this feeling. In this case, a short-term break is fine, but once you get out of the habit of exercising, getting it back again can be an uphill battle, especially if you don't have years of training built up.
What happens to your body when you stop exercising?
It depends on what you consider as exercise. My burnout life of sitting on the couch all day, working a sedentary job, and eating terribly—that's pretty bad. Sure, we all deserve a break a few weeks a year where we do nothing, relax on the beach, and have a few extra cocktails, but that's all it really can be. A break.
A recent study looking at brain activity found that after just 10 days of no exercise, older men and women had reduced blood flow to the hippocampus, the part of the brain that creates memories and emotions—both of which are very important to us at any age!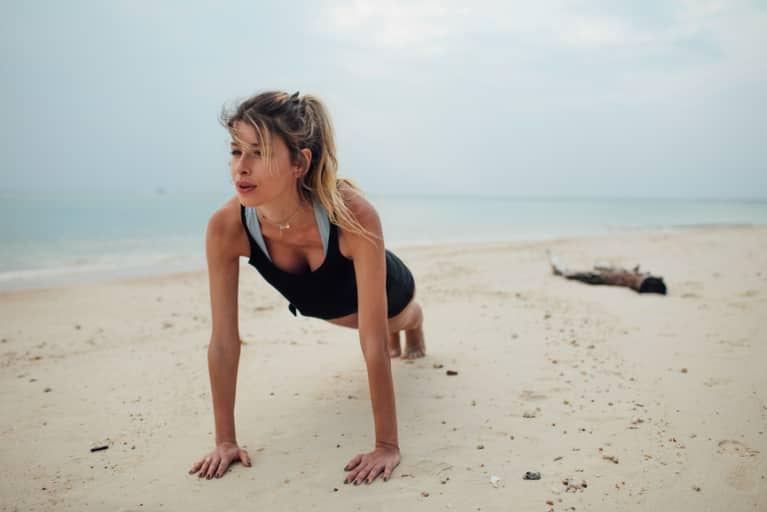 Now, exercise doesn't have to be a 24-mile run (like I used to do in marathon training) or even a 2.4-mile run. It doesn't have to be in the traditional form. Go for a walk somewhere new, go to a barre class, horseback riding, ice skating. There are almost endless opportunities, and new fitness classes popping up almost every day. If you live in a big enough city, you might not even have to do the same type of exercise more than once for years.
Last week, I went to a trampoline class, which brought back the feeling of being a child in play. I was aware I was exercising, but I was mostly just having fun. I also intend on going to a Surfset class, which builds the core strength and stability you would need to surf out on the ocean. Both of these will burn fat and get your heart rate up but do not feel like such a chore.
After just two weeks of no exercise, you might notice that even walking up a flight of stairs becomes more difficult than you remembered. It isn't your imagination; your body really does lose fitness quickly, and after just three months, you will have lost over 20 percent of your cardiovascular fitness. However, just a few light workouts a week can mean that drop is only 5 percent, rather than the 20 percent.
Some good news for those taking a break from exercise
Strength declines at a slower rate than our endurance, and one study even found that after 24 weeks of detraining, the participants still showed some of their strength gains, even if they stopped exercising.
In an ideal world, we would all exercise five times a week, eat nutritious foods at every meal, and get eight hours of sleep a night.
For good or bad, that ideal world does not exist, and sometimes, life happens, meaning that we can't get in the exercise we need to. Sometimes, we just need a break from everything, and that is OK too. If you can't exercise in the traditional sense, try to find a way to get something in, even if it is just a 20-minute walk around the neighborhood while you talk to a business client or running after your kids on the beach on vacation.
It might just save your body and help your mind, too. After all, Entrepreneur magazine found that the one thing most successful business owners have in common is that they exercise every day.
Maybe we are just looking at the word wrong. Instead of looking at exercise as a chore, find ways to play and get out in nature; you might find the answer to your problem suddenly comes into view.