3 Titillating Self-Massage Practices Rooted In Ayurvedic Wisdom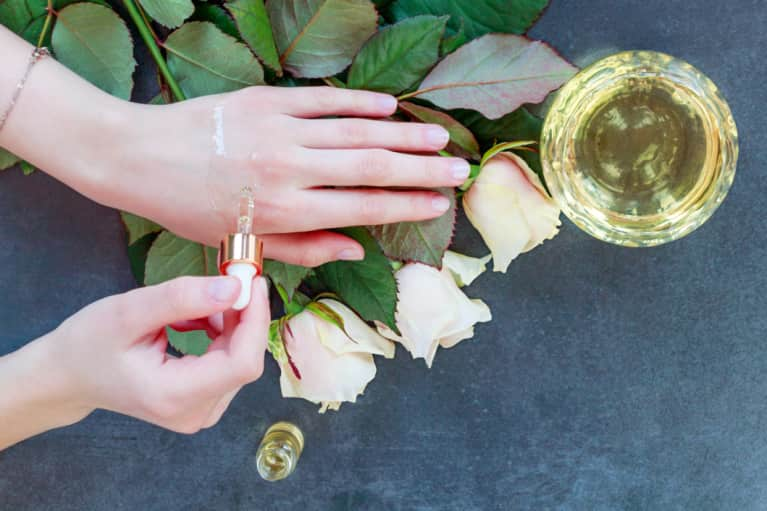 Everything is connected. Sexuality, healing, and rhythm help you feel incredible: desirable, peaceful, rejuvenated, and inspired. This is what Ayurveda—the world's oldest known system of health and well-being, originating in India more than 5,000 years ago—does. So it's no surprise that pure oils derived from plants that are meant to evoke these feelings perfectly match with Ayurveda's three doshas: vata, pitta, and kapha.
The purpose of Ayurveda is conveyed in the Sanskrit word swatstya. Swastya means being in a state of health and balance. Ayurveda is a holistic practice; true balance is physical, mental, emotional, and spiritual. It's our heads, our hearts, and our bodies. Similarly the inhalation and absorption of plant aromas can contribute to this balance. Incorporating aromatics into your daily practices helps in harmonizing the mind, body, and soul. Let them bring you closer to your true self and your highest potential:
Still, even if you don't know much about Ayurveda and have no idea what your constitution is, there are simple ways that you can bring Ayurvedic lifestyle practices into your daily routine.
Practice self-massage with body oil.
Abhyanga is a luxurious Ayurvedic ritual that involves self-massage with warm oil all over the body. It feels just as amazing and relaxing as it sounds! This wonderful practice has many benefits other than the obvious: well-hydrated, baby-soft skin. When warm oil is absorbed into the skin it's believed to nourish all parts of the body, enhance circulation, and stimulate the lymphatic system. The act of self-massage itself is a nurturing ritual involving the sense of touch, an important healing tool in Ayurveda.
Vata: The energy of movement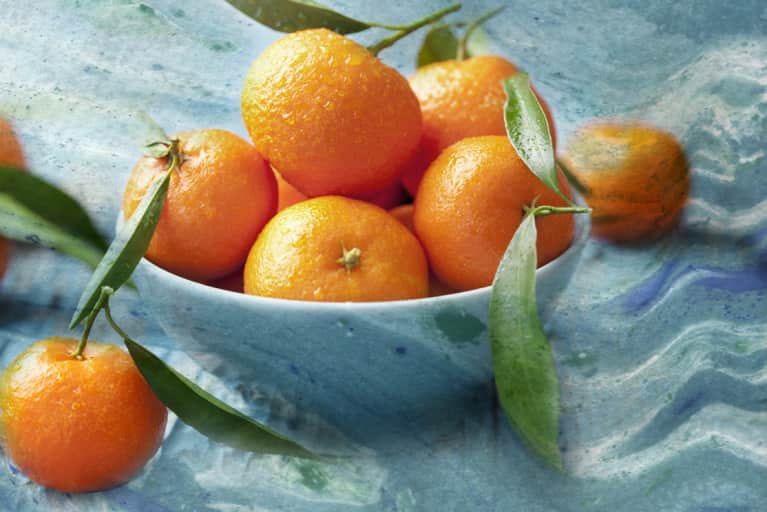 This is the best time of day to set a rhythm that will have you energized and excited. Vata energy is the fast-talking, sharp, hot, stormy part of us, bursting with life—think loud music, a great beat, and an aroma that elevates. My go-to essential oils to increase vata are all from the citrus family: tangerine, lemon, and bergamot.
How-to: Blend a few drops in the palms of your hands or on your wrists, followed by a series of 10 breath inhalations that will give you a boost to get the day going on a high note.
Pitta: The energy of fire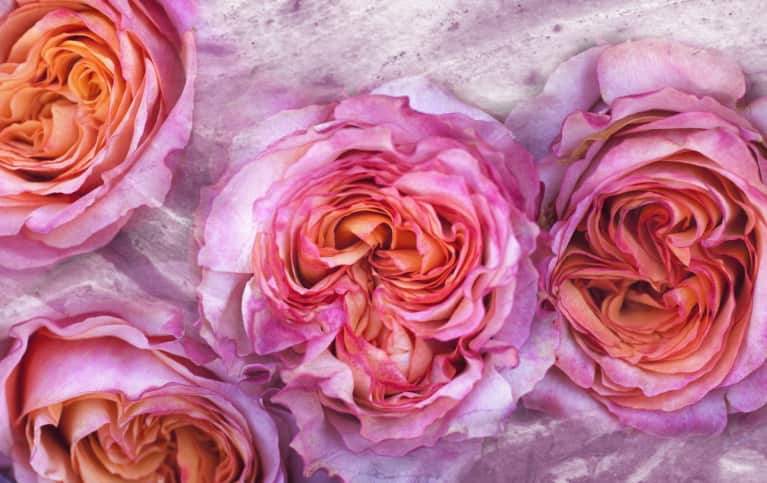 We all have that fire in our heart that when lit, gets every head turning. That's pitta: confident, lusty, gorgeous, strong, and sexy. Pitta craves connection, both through intimate touch and through friendship and community. When in need of some serious aphrodisia kicks, I reach for neroli, rose, and pure sandalwood oils.
How-to: I tend to be a purist with these and apply them solo via a little neck massage followed by some stretches and a hair flip. The results are truly magic—this practice shifts your vibration.
Kapha: The energy of earth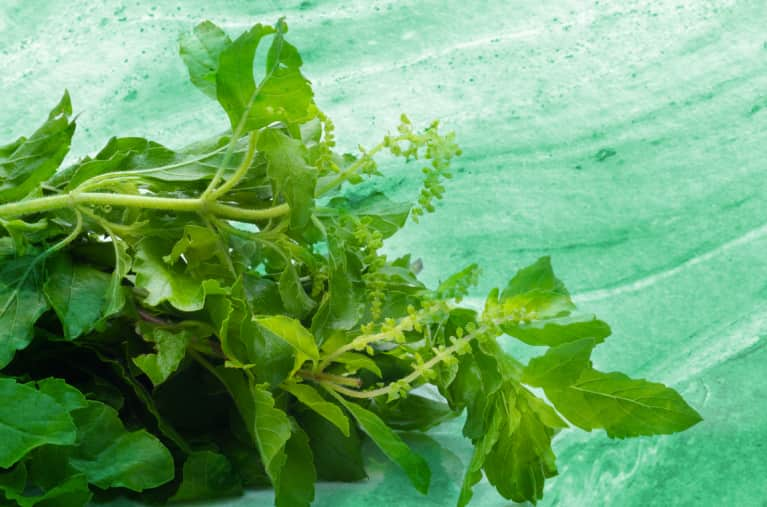 Kapha is all about relaxation and ease. When the body and mind are at peace, true healing can occur. Channel the kapha state: centered, self-aware, and philosophical. I crave this state toward the end of my day.
How-to: Blend some CBD oil with 3 drops of holy basil essential oil and then give yourself a foot rub. This potion and practice transports me straight to bliss and naughty dreams.