Here's What To Put On Your Walls To Be In A Good Mood Every Damn Day
mbg Sustainability Editor
By Emma Loewe
mbg Sustainability Editor
Emma Loewe is the Sustainability Editor at mindbodygreen and the author of "The Spirit Almanac: A Modern Guide To Ancient Self Care."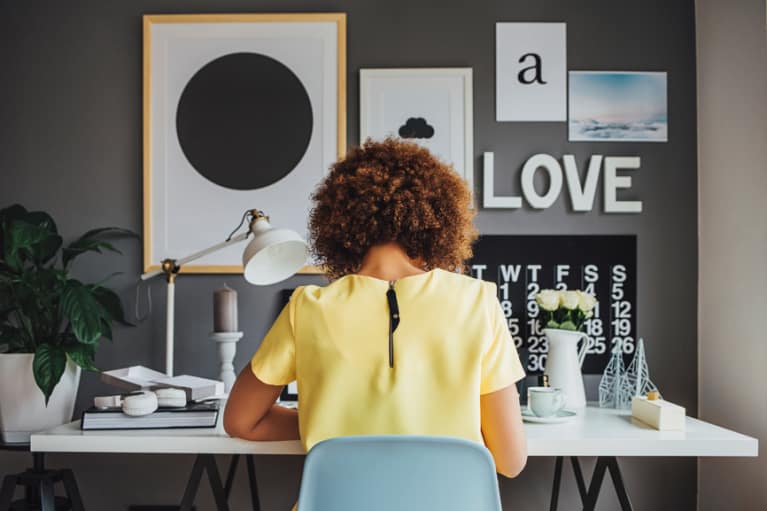 Our editors have independently chosen the products listed on this page. If you purchase something mentioned in this article, we may
earn a small commission
.
While a minimalist mentality will probably never go out of style, we're noticing a new trend in home design: one that's less stark and more showy, less uniform and more flexible. Color has found its way into the muted, hushed feeds of popular design blogs, and the homes we visit for dinner parties are starting to look like people actually live in them.
Instead of keeping the house incredibly tidy and organized, we're starting to encourage a little mess—granted, thoughtful mess. Spaces that are curated with items of personal significance are becoming the norm, and possibilities for creativity abound.
The gallery walls we're seeing on Design Sponge, Interior Milk, and our own Holistic Home Tours are perfect examples of this intentional clutter. Decorated with mismatched frames, mementos, and pops of personality, they're almost like little peeks into the lives of those who crafted them.
Curious how we can harness this trend to boost our vibes at home, we reached out to psychiatrists, feng shui experts, and color therapists for a variety of perspectives on how to bring joy to any blank wall. Here's what they said:
1. It's all about balance.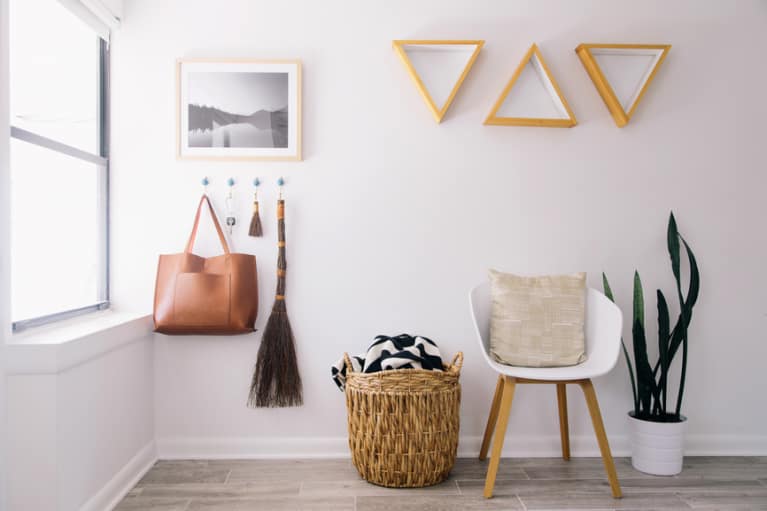 According to feng shui principles, balancing yin and yang is essential for harmony and vibrancy at home. "The balance of yin and yang is achieved by mixing and matching large and small, bold and detailed, bright and pastel, straight lines and sinuous shapes, hard objects and soft textures, block colors and patterns, etc.," explains feng shui expert Marianne Gordon. "Too many bold objects will create anxiety in a room. On the contrary, having too many small objects will create a feeling of helplessness and smallness."
Building upon that idea, Gordon recommends playing with the five elements in your design. For example, throw a wooden planter next to a metallic frame or ceramic vase. Work in mirrors too, for they represent the water element, but don't place too many right next to one another since this "cuts" a person into several pieces when they walk by.
2. Decide what you want and know that your home can help you get it.
According to therapist Lauren Stokes, our physical spaces enhance our mental and emotional states—for better or worse. She thinks the accent wall is a great tool for making your surroundings less stressful without spending a ton of cash. The best way to do this is to first land on the mood or feeling you're looking to invite into your space, then select small, impactful decorative items from there. Her top picks? "Small plants or flowers, beautiful stones, sage or cedar for smudging, or other décor that has meaning to you and will help to foster joy and let your stress melt away."
Therapist Megan Hale agrees, adding that you should try to choose visually appealing, soothing, and non-conflicting items. "I personally love interior decor and the practice of it can be so fun, which is joyful in and of itself," she says.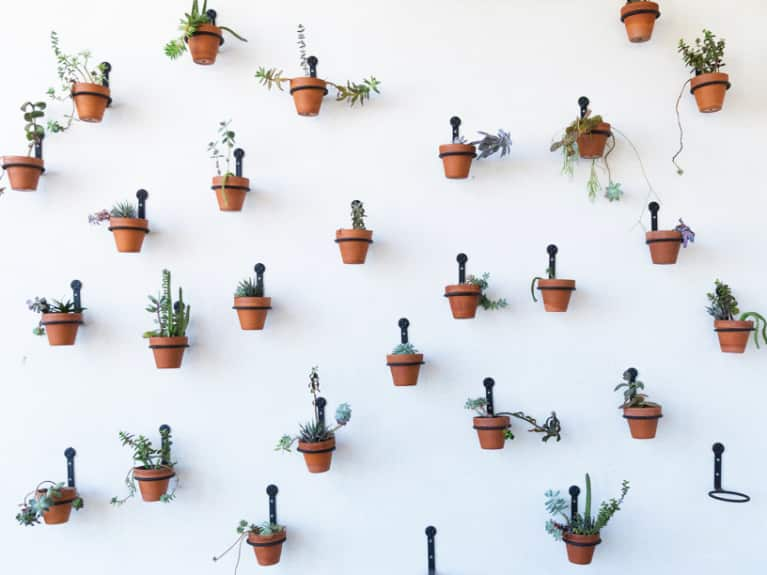 Hey, it's the 2017 color of the year for a reason. "All shades of green are wonderful for joy and happiness," says intuitive color expert and author of Your Life in Color, Dougall Fraser. "Studies have shown that looking at green for a few minutes can help us express ourselves more effectively and find new solutions to problems. And on a more metaphysical level, our auras tend to sparkle with a deeper emerald green when we are fully present in the moment and expressing our unique creativity." Houseplant, anyone?
4. Add an element of sound.
In feng shui, metal represents clarity and freshness. Architect and feng shui expert Anjie Cho recommends working metal accessories like bells or wind chimes into your design to pull in some of this joyful energy. "Be sure to select metal accessories that make sounds that are pleasing to you and hang them slightly off the wall so they can actually make some noise when a breeze comes by," she adds. "You can also sing along to some uplifting music while you decorate to really imprint your intention into this new accent wall."
5. When it comes to photos, go with good vibes only.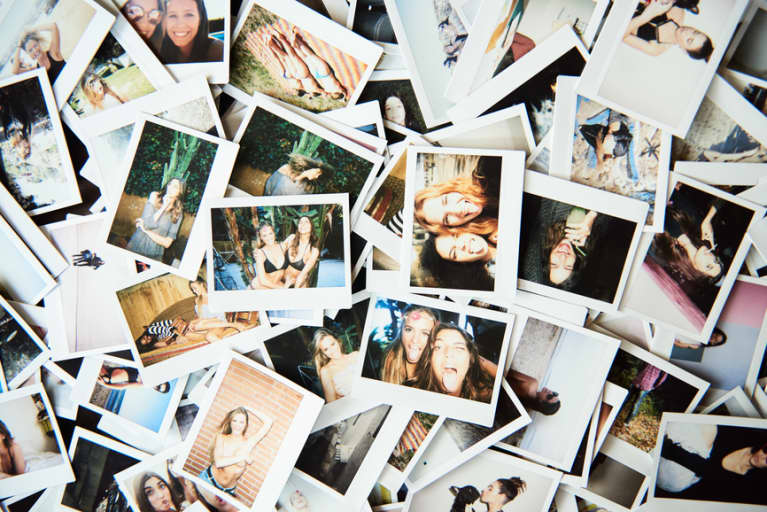 From a feng shui perspective, photos promote all sorts of abundance—as long as they evoke positive memories. Swap ones that display people who are alone or upset for group shots that ooze positivity.
Color therapist Wala'a Al Muhaiteeb thinks that mixing colors instead of sticking with just one brings more vibrancy to your space. The brighter, the better, in her book. "For example, a blue-green or sapphire is much more lively and expressive than a primary blue. But at the end of the day, I don't think there is one right or wrong color for the home—just do what feels right to you and the people living around you."