5 Ways to Green Your Yoga Routine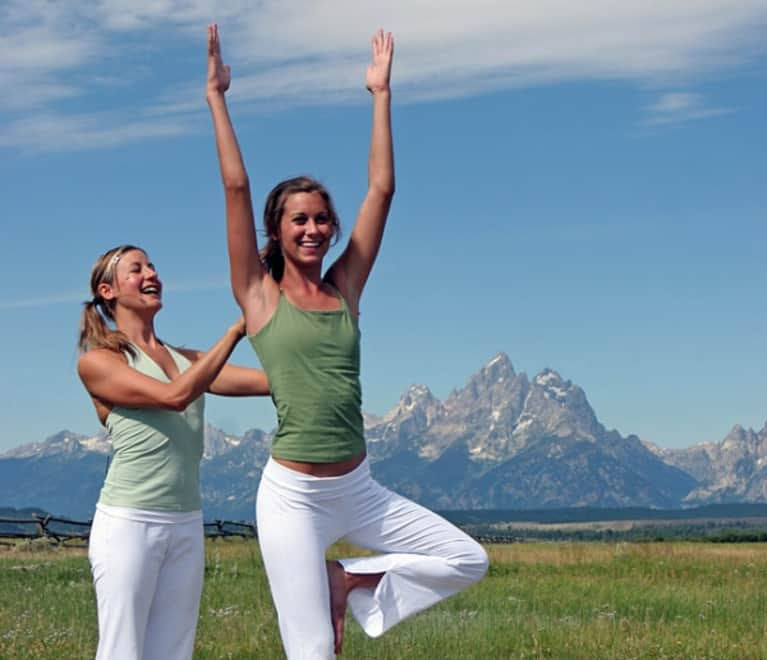 Regardless of how you practice yoga, there are many ways that you can make your routine greener and more environmentally friendly.
1. Buy greener workout wear. With the emergence of hemp clothing and organic cotton, there are many more options on the market when it comes to your workout gear. Not only are organic materials in clothing good for the environment, but they are also good for your body.
Organic clothing is readily available and some popular brands include Bhakti Ware, Blue Canoe Organic, and Doce Vida. Organic clothing has reduced allergens and they don't contain harmful toxins. Another positive benefit of switching to eco-clothing that most people don't realize is that you generally save money because they are better quality products and therefore, last much longer than their counterparts.
2. Switch to an eco-mat. Some of the top rated eco-yoga mats include Manduka's eKO Mat and Barefoot Yoga's Original Eco Yoga Mat. By switching to an eco-mat, you avoid PVC content that is usually found in typical exercise mats. You can now find many yoga mats that are made of all-natural rubber and no man-made additives, which makes these mats a more natural choice for both your body and when it comes to saving the environment. 
3. Switch to a reusable water bottle. Bottled water is everywhere these days and we all drink it. However, very few of us realize the real damage contained in that plastic, especially if we are prone to drinking 3-5 every week at our yoga classes alone! A much more eco-friendly ad healthy option is to switch to a safe, re-useable water bottle such as Klean Kanteen's wide insulted bottle or Lululemon's BPA-free, stainless-sell Sigg Om bottles. 
4. Practice outdoors. Now that you have your eco-friendly clothing and gear, it's time do some yoga! While most yoga is practiced indoors in a gym or yoga studio, you can make your practice much more environmentally friendly by practicing outdoors. Not only will this further help to calm your mind and soul, but it will also help you to connect with nature, which is a very under-rated part of being green.
5. Stay Local. Try to find a yoga studio that's local. A shorter trip means that you are producing less carbon dioxide and pollution if you drive. On the other hand, living closer to your studio also gives you the opportunity to use alternate means of travel such as walking or biking, which would provide a good warm up for your yoga routine as well! 
By following these simple tips you can practice yoga for your mind, body, soul and for the environment! You might think that these small changes won't make a large difference, but when you multiply that by a class of 20 people occurring several times a day or week, it adds up to a very large impact to help the environment.
image via