Why I Ate 100 Popsicles In A Month
Contributing Food Editor
By Liz Moody
Contributing Food Editor
Liz Moody is a food editor, recipe developer and green smoothie enthusiast. She received her creative writing and psychology degree from The University of California, Berkeley. Moody is the author of two cookbooks: Healthier Together and Glow Pops and the host of the Healthier Together podcast.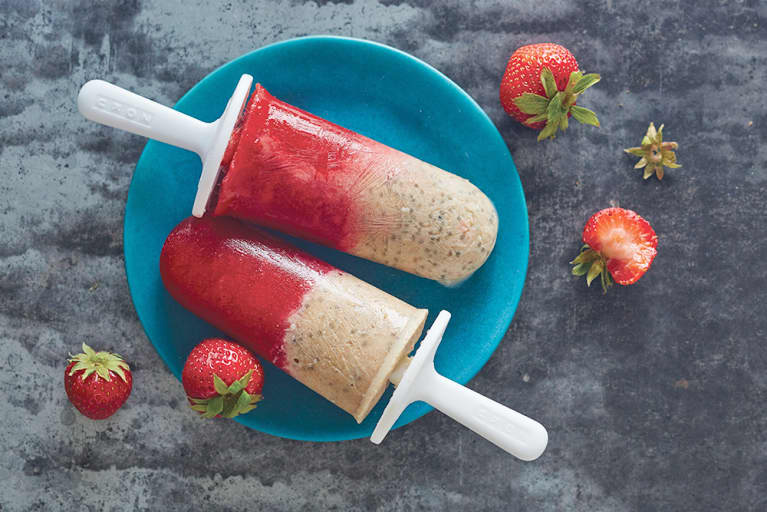 Our editors have independently chosen the products listed on this page. If you purchase something mentioned in this article, we may
earn a small commission
.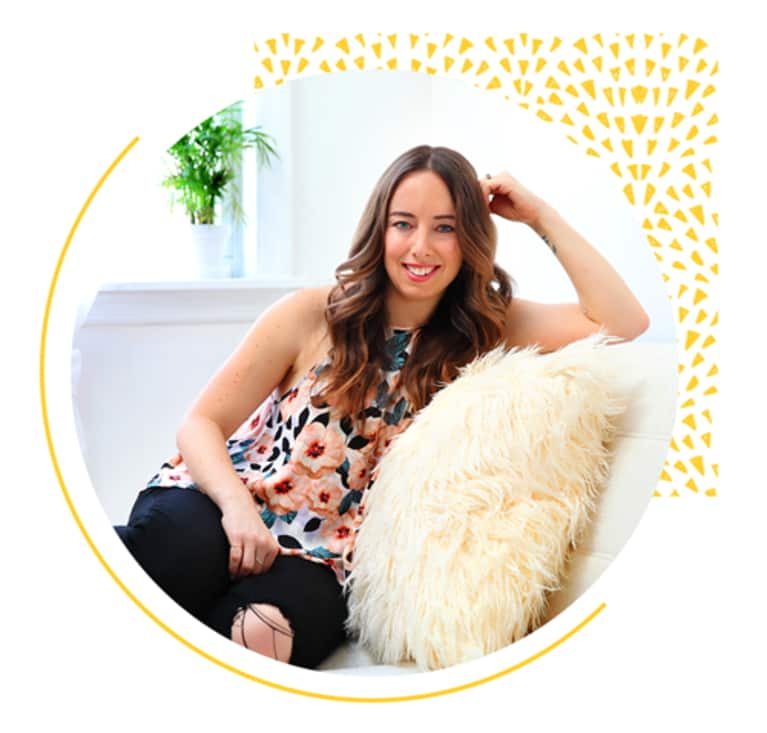 Hi, I'm Liz! You may know me as the food editor of mbg, the person encouraging daily green smoothie consumption with a side of anti-anxiety tea and maybe a crystal latte to top it all off. I'm the kind of person who starts thinking about lunch while loading the dishwasher with my breakfast bowl; the kind whose NYC tour when family and friends come to town consists of a string of food shops and restaurants, with a bit of walking in between (true story: The first time he came to visit, my dad had to remind me that he was also interested in the Statue of Liberty and Central Park).
This past year, my obsession turned to ice pops. Yes, ice pops—the childhood obsession that still makes your legs twitch when you hear the tinkling song of an ice cream truck. While making my new cookbook, Glow Pops: Super-Easy Superfood Recipes to Help You Look and Feel Your Best (which is finally on sale today!), I made avocado fudgesicles and green smoothie mint chocolate chip pops and turmeric golden milk pops and matcha latte pops. Basically, I made every variation of a healthy pop possible, and along the way, I found out that these little guys have far more going for them than most people give them credit for. After months of inducing brain freeze, here's what I learned:
1. Ice pops are the thing you can make at home. Popsicle is a brand name.
Also, you usually blow your nose in a tissue (unless you're shelling out for the Kleenex brand). You're welcome.
2. It's super easy to make an ice pop healthy (and still delicious)—you just have to know the right tricks.
Typically, an ice pop gets its structure from simple syrup (this is why, when you bite into one, it has more give than when you bite into an ice cube, which I don't recommend). If you take the simple syrup out (which I was determined to do, instead relying on maple syrup, honey, dates, and the fruit itself), you lose the sugar molecules wedging themselves into the water molecules (it's all very sciency, but it gives great bite!). I instead relied on fiber and healthy fat to get that perfect texture but in a healthy way.
3. Glow pops are, hands down, the best summer breakfast.
Here's why: They're as healthy as a smoothie, but they're already done. You can make a bunch of them, packing in tons of greens and other goodies that give a great start to your day, like chia seeds, maca powder, hemp protein, and more. My husband loves the White Chocolate Chia Strawberry for breakfast, while I'm partial to the Spicy Arugula Jalapeno Pineapple. Plus, in the disgusting heat that is an NYC summer, the fact that they're decidedly fresh and cooling doesn't hurt anyone.
4. You don't need a mold to make an ice pop.
While it's nice (and they're fairly inexpensive), you can make teeny tiny pops in an ice cube tray; mini pops in Dixie cups (these are great to store and eat individually); and even larger pops in a Champagne flute (just make sure the lip doesn't curve in at all—it should be straight up and down), being sure to leave space at the top so when the liquid expands upon freezing, the glass doesn't break. For sticks, I love to go with classic craft sticks, broken in half if necessary, but straws cut to your desired size also work well.
Want to get your glow on? Try out this Mint Chocolate Chip Green Smoothie Pop, otherwise known as my favorite summer breakfast.
Mint Chocolate Chip Green Smoothie Pop
Who doesn't love the sweet combination of fresh mint and decadent chocolate? In every bite of this pop, the silky texture gives way to crunchy bites of cacao that explode chocolate goodness into your mouth. This pop gets its flavor from two types of mint, fresh leaves and peppermint extract. Both are incredibly soothing to your stomach (and I find mentally as well—on a hot day, a few bites of mint is like an icy gust of fresh air for your insides). Cacao nibs are, essentially, chocolate in its purest form, created by simply roasting and then crushing the beans. As such, they're incredibly dense in the antioxidants and minerals that chocolate is known for. Because you can't taste the spinach in these at all, they're fun pops to give to people who think they don't like health food, and kids absolutely go wild for them. Be sure to use only the mint leaves, as the stems are very bitter.
Makes 5 to 6 3-ounce pops
Ingredients
½ cup packed mint leaves, stems removed
½ cup packed spinach
¾ cup homemade cashew milk (recipe in book), or canned coconut milk
2 bananas
½ teaspoon peppermint extract, optional (see tip below)
½ teaspoon vanilla extract
⅛ teaspoon sea salt
¼ cup raw cacao nibs or dark chocolate chips
Blend together the mint, spinach, and milk until smooth. Add the bananas, peppermint extract, vanilla extract, and salt, and blend until very smooth. Add the cacao nibs and pulse just until well-distributed but still intact.
Pour the mixture into molds. Freeze 1 hour, then insert sticks and freeze for at least 4 more hours or until solid.
Tip: While the peppermint extract will add a stronger, more multilayered mint flavor, these pops are absolutely delicious without it, so feel free to omit if you don't have it on hand!