The Secret To Taking Your Avocado Toast To The Next Level (From The Founders Of Brooklyn's First All-Avocado Restaurant)
Contributing Food Editor
By Liz Moody
Contributing Food Editor
Liz Moody is a food editor, recipe developer and green smoothie enthusiast. She received her creative writing and psychology degree from The University of California, Berkeley. Moody is the author of two cookbooks: Healthier Together and Glow Pops and the host of the Healthier Together podcast.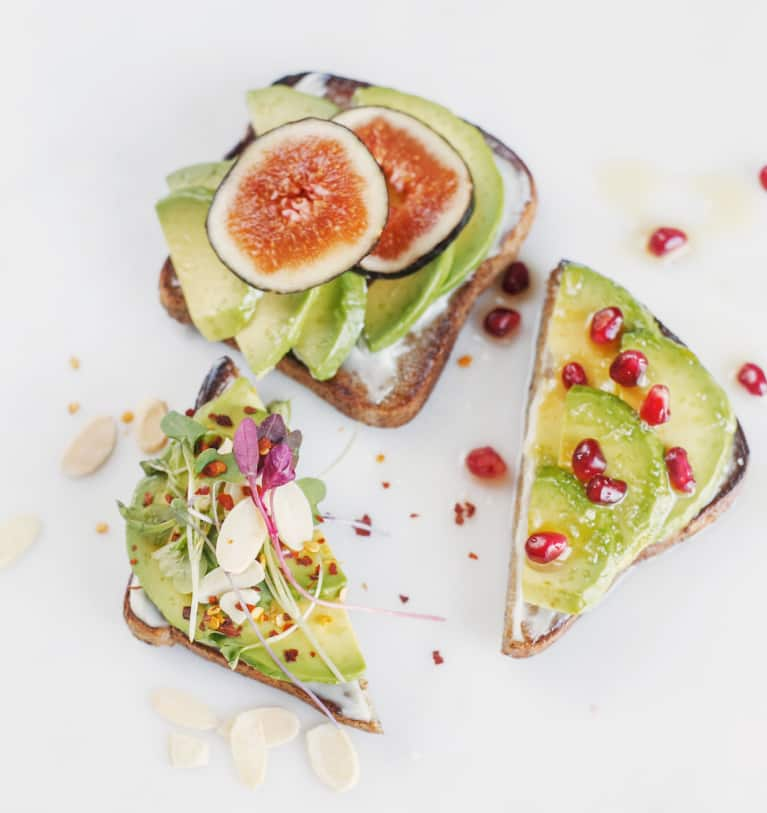 It's finally happened—Brooklyn has opened its first avocado-based restaurant. On a rainy morning, we made our way out to Industry City, the up-and-coming warehouse-filled district in South Brooklyn where Avocaderia is located. The restaurant (which is tiny, with no tables and just a counter to order at) was founded after Francesco Brachetti, one of the founders, lived in Mexico, where avocados are a daily staple. "Before I moved there, I had eaten avocado maybe three or four times, but there, I ate it daily. People eat avocado in Mexico like we eat bread in Italy. They put it in soup, on tacos, on the side of meat—there are a few slices in pretty much every meal," he said. "I used to have croissants for breakfast. When I started eating avocado for breakfast, I felt like I had so much energy throughout the day."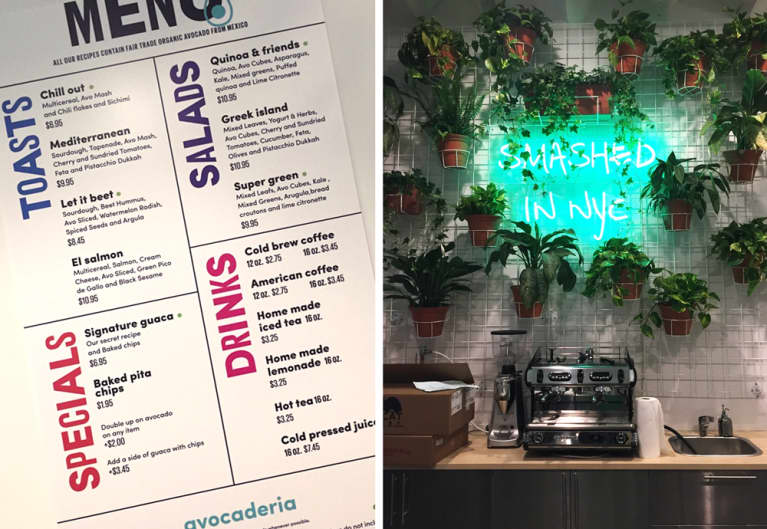 He came to the United States, where he set about opening an avocado-themed restaurant where the food would be as filling and healthy as it was delicious. "I think that people see avocado as a cool, trendy thing," he said. "But we're trying to transcend this and create a lifestyle around this. The fact that it's trendy can make it a great entryway into a healthy diet and a healthy lifestyle. You can start by replacing your bad fats with a good fat like avocado and be inspired to have an even healthier lifestyle from there!"
His partner, chef Alberto Gramini, shared the secrets to making restaurant- (or Instagram!-) worthy avocado toast. "You want to balance all of the types of flavors," he said, "with sweet and salty and savory. You also want to think about texture, making sure there's a creamy element, a fatty element, and some crunch." To get those photo-perfect avocado slices, Alberto slices the avocado in half, hitting his knife against the pit to get it stuck on the blade, so it's easy to remove. He then cuts the tip off the halved avocado before peeling it gently with his hands. The fleshy inside is then placed former-pit-side down on a cutting board, where it's thinly sliced and fanned out or made into a rosette for serving.
We got them to share a recipe with us that truly takes avocado toast to the next level, with bright pink, deliciously earthy beet hummus, a gorgeous sliced avocado, a honey-mustard dressed salad, and some crunchy sunflower seeds.
Let It Beet Avocado Toast
3/4 cup cubed, cooked beets (you can roast or steam until tender
1/4 cup water
2 cups drained cooked chickpeas
1/2 cup tahini
1/4 extra virgin olive oil
1 garlic clove
squeeze 1 lemon
Pinch salt and black pepper
1 tablespoon of cumin
1 teaspoon Honey
3 tablespoons extra virgin olive oil
1/2 teaspoon Djion mustard
pinch sea salt
pinch black pepper
a few drops of apple cider
One slice sourdough bread, toasted
1/2 avocado, peeled and sliced (method in story above)
1/4 cup fresh arugula
1 watermelon radish, sliced
1/2 teaspoon sunflower seeds, lightly toasted in a 350 degree oven until golden brown, about 5 minutes
In a food processor, process all hummus ingredients until smooth and creamy.
In a small bowl, whisk together all dressing ingredients.
Spread hummus as base layer on bread.
Toss arugula with dressing until well-coated (reserve extra dressing for a later use).
Top hummus with sliced avocado, then add arugula and watermelon radish.
Sprinkle with sunflower seeds and serve immediately.