This Plant Oasis Is A Nester's Dream. Let's Take A Tour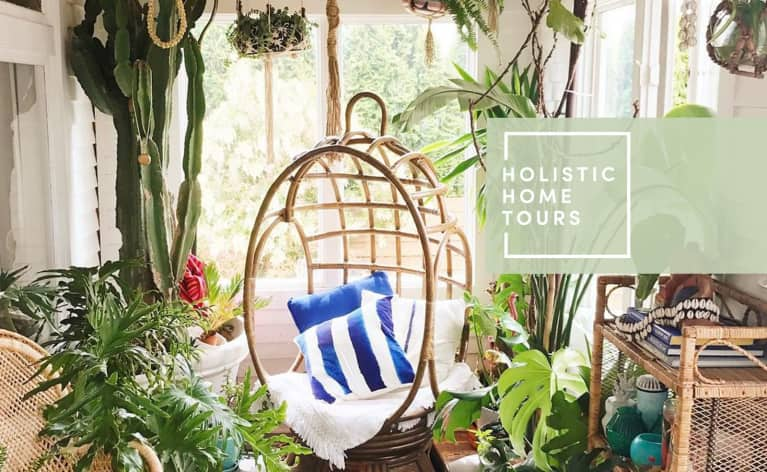 Our editors have independently chosen the products listed on this page. If you purchase something mentioned in this article, we may
earn a small commission
.
Today on Holistic Home Tours, we're heading to Seattle to check out a family home that's part beachy, part boho, and all really, really lovely.
It's hard not to smile when you look at Cassie Daughtrey's Seattle home. The 1908 cottage is filled to the brim with furniture and accessories that all seem to have unique, colorful stories to tell. The vibrant, fresh space the real estate agent shares with her three young children is a beautiful testament to enduring life after loss, and we're honored to take a look inside.
Favorite season in your home?
I truly love all seasons in my home, but it's hard to beat summer—evenings on my porch with the windows open and the breeze coming in as the sun goes down super late. It's wonderful with my plants, the fresh air, and the mild temps...
Favorite place to buy furniture? Accessories?
This is a big question! It depends on the situation, but I always love estate sales, thrift stores in the middle of nowhere, and garage sales for fun vintage pieces. For new furniture, some of my favorite places to go are Room & Board, Serena & Lily, and West Elm, but really any furniture store can draw me in. I'm not picky about brand—just style, quality, and aesthetic.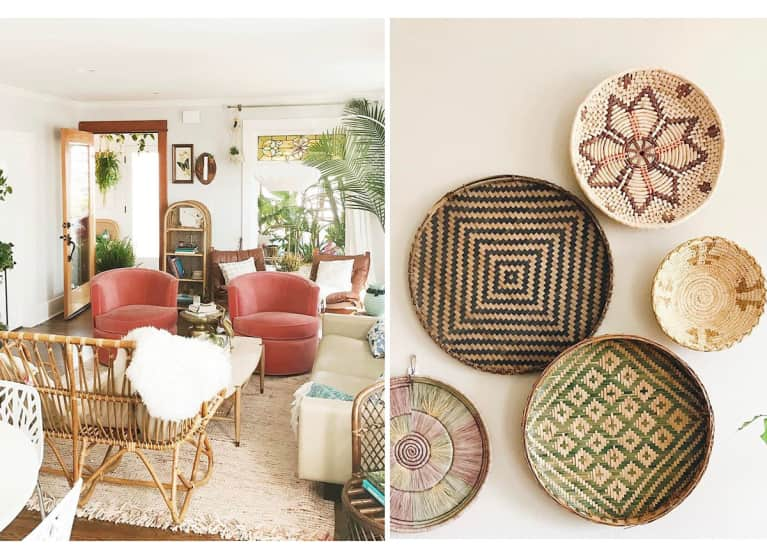 What's the most sentimental thing hanging on your walls and what's the story behind it?
There are too many to count. My husband killed himself last July, leaving me 7 months pregnant with our surprise third baby. He remodeled and did most of the design work to our home himself. So many things on the walls are his doing. For instance, there's an incredible maple branch he mounted in my living room. We used it to sell several clients' homes over the years and he eventually decided we should keep it in our own. I don't see myself ever taking it down, and it's fun to dress it up throughout the year.
Did spending time in your home following that tragic loss help you heal?
I believe that home should be your favorite place. It's a place that should make you want to come back from vacation. It should feel welcoming, comfortable, refreshed, and happy.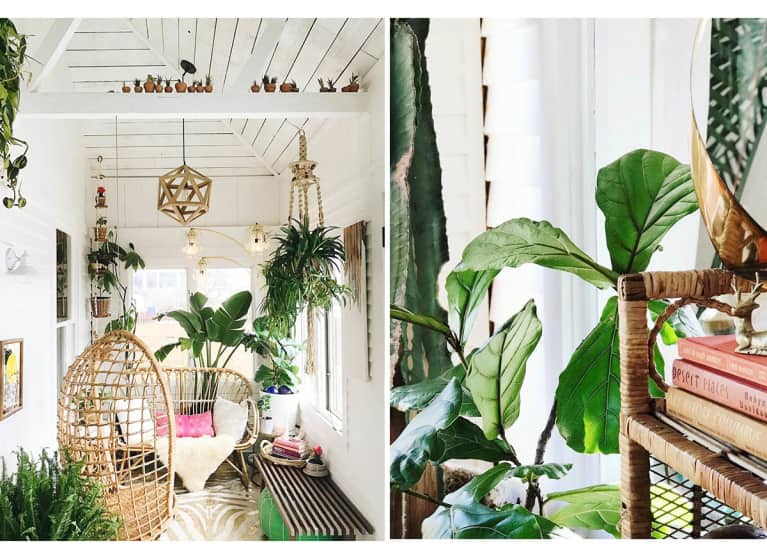 Coziest spot in your home?
I try to make EVERY spot in my home cozy so that it's beautiful and comfortable everywhere. However, it's hard for me not to constantly be drawn to the porch because it's as close to sitting outside as I can be. And at the end of the day, outside is where I always want to be.
What's your favorite room in the house, and how do you use it?
My favorite room is the porch. We drink coffee there in the morning, we listen to music, entertain, laugh, people-watch, visit. It opens to my living room. I love that it's easy to be part of everything in my home, but it's still possible to find intimate spots to have private conversation if preferred.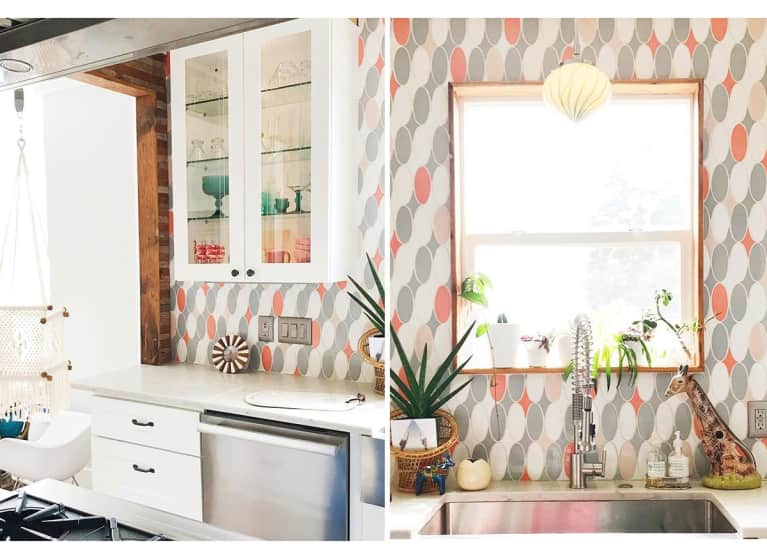 What noises can be heard in your home? What smells?
Music. All the time. Nonstop. Different kinds, but it's on 24/7, even when we sleep. It's a thing here.
As a Realtor, I've developed a complex about making sure my house has a good "house smell" because I've been in so many homes that don't. I like to think that my home smells clean, fresh, and often like coffee. There's usually a Voluspa candle burning somewhere.
What's the best compliment you've ever received on your space?
Consistently, almost everyone who comes over for the first time says something along the lines of, "Your house is so beautiful, and I don't want to leave. I feel at home here." That's the goal. Be so welcoming that people don't want to leave.
How does your home relax you? How does it motivate you?
I think my entire home is serene, and I feel happy and melt away when I walk in. I'm motivated to keep it this way because my husband designed it. He's in the structure, and it's all we have left of him really. So I'm determined to keep it as beautiful as he left it for us and then build on that.