Why Passover Constipation Is An Issue + What To Do About It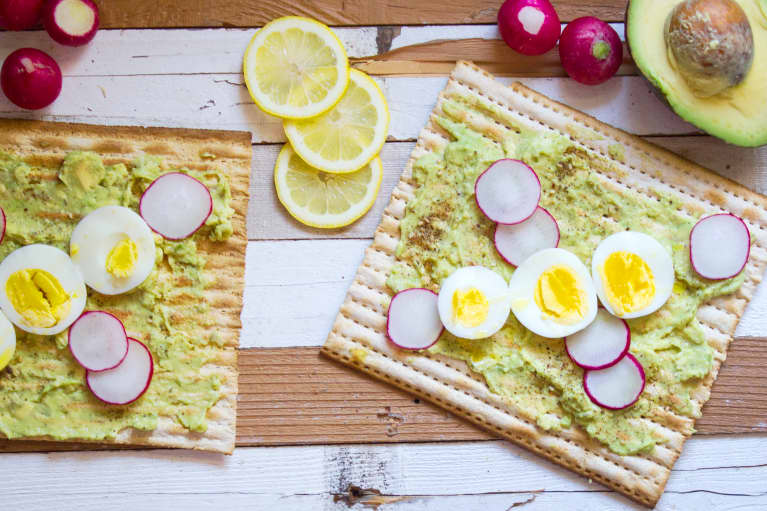 Many of us love Passover but have a lingering secret worry that Passover does not love our bodies! Many women I know put a lot of effort into making interesting dishes for the holiday but due to the dietary restrictions, find themselves using the same ingredients over and over. Some favorite dishes include matzoh brei, matzoh lasagna, chicken soup with matzoh balls, matzoh blintzes…you get the idea. All the matzoh-based foods might be giving you seven days filled with stomachaches and constipation.
If you're yearning to be free from constipation, you need to find a new way to eat so you can feel light and energetic all week long!
Constipation is disruptive and is an uncomfortable health consequence for many women during Passover. The good news is that it doesn't have to be a part of your Passover at all. Even if constipation is more chronic for you beyond Passover, the food action remedy I will propose could help you too.
Good to know: We are instructed to eat matzoh only at the Pesach Seders themselves. During the rest of the holiday, eating matzoh is optional.
For many of us (myself included), a little matzoh is OK for our bodies, but too much is not. Instead of focusing on matzoh as the main starch during the Passover Seder or during the Passover week, it can be viewed as a condiment and eaten sparingly.
Our digestive health depends largely on fiber and water, and the reality is, there are better foods for our guts out there besides the refined flour-based holiday staple.
For a healthy Passover experience, focus on implementing these three food actions, which are relevant whether you follow Ashkenazic or Sephardic tradition:
1. Make your meals plant-centered.
Fill your plate predominantly with plant foods (fruits, vegetables, starchy vegetables, roots/tubers, intact whole grains, and (for those who eat them) legumes such as beans, peas, and lentils.
2. Decrease (or eliminate) dairy.
3. Drink 6 to 8 cups of caffeine-free liquid each day during Passover.
Water is essential for proper bowel functioning, so remember to drink plenty of water and herbal teas.
Passover is a wonderful opportunity to eat simple foods and create simple meals as a way of loving our bodies. Freedom is a central theme during Passover, both from a physical and spiritual standpoint. Eating the right foods is a perfect way to experience physical freedom instead of being enslaved by constipation and bloating.
To our digestive-issue-free Passover!