Staggering Statistics On Depression Will Make You Wonder Why It's So Hard To Be Happy
mbg Health Contributor
By Gretchen Lidicker, M.S.
mbg Health Contributor
Gretchen Lidicker earned her master's degree in physiology with a focus on alternative medicine from Georgetown University. She is the author of "CBD Oil Everyday Secrets" and "Magnesium Everyday Secrets."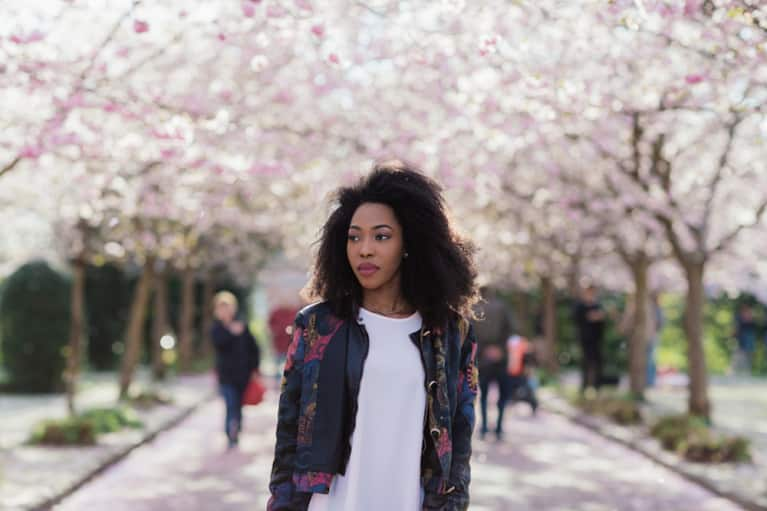 Ever feel like health news is too overwhelming, fast-paced, or hard to decipher? Us too. Here, we filter through the latest in integrative health, wellness trends, and nutrition advice, reporting on the most exciting and meaningful breakthroughs. We'll tell you exactly what you need to know—and how it might help you become a healthier and happier human.
While there are some communities—the mbg community being one of them—that speak freely and openly about mental health, in much of the world the stigma is still very much alive. And this is truly surprising because if we haven't been diagnosed ourselves, most of us know at least one person who struggles with either anxiety, depression, OCD, panic attacks—the list goes on and on. And now, the World Health Organization (WHO) just released a new report showing that worldwide depression rates increased by 18 percent between 2005 and 2015, shedding light on the great need for better treatment options, more empathetic support, and a deeper understanding of what the depression epidemic really means for all of us.
Depression is widespread and hard to treat.
This new report, part of a yearlong campaign called "Depression: let's talk." States that depression is now the leading cause of illness and disability in the world. It also challenges our health care system's ability to handle depression, pointing out that half of the people with it don't get the help they need. Even in high-income countries, only about 50 percent of people with depression actually get treatment. And with statistics like this, it might be time to rethink our approach to mental health care entirely.
But treating depression isn't as easy as just taking a pill. It's a complex illness, there are many depression subtypes, and antidepressant medications don't work as well as we'd like. And are medications even the best solution? Many of our wellness experts urge patients to consider other more natural options—ones that address the root cause of depression instead of covering up the symptoms.
Why are so many people depressed in the first place? According to Dr. Elizabeth Lombardo, a psychologist and mbg mental health expert, "There are several reasons for the increase in depression. For one, stress levels are at an all-time high. And stress can often exacerbate depression. What's more, pervasive perfectionism, loneliness, poor nutrition, sedentary lifestyles, relationship strain, and sleep deprivation can all contribute to depression." And most of us can probably relate to at least one of these.
We need to start investing in good mental health care.
According to Dr. Lombardo, improving depression care requires us to decrease stigma and increase funding for prevention, treatment, and support. So what does a holistic approach to mental health look like? According to the Mayo Clinic there are a lot of alternative therapies that show promise for depression. Supplements, herbs, art therapy, exercise, meditation, and yoga are just some of the effective options for people struggling with depression. We're in real need of a new approach, and the integrative and functional perspective on mental health considers the pressures of the modern world and treats the person as a physical, emotional, and spiritual being—which sounds good to us.