11 Foods That'll Stop Your Sugar Craving In Its Tracks
Contributing Food Editor
By Liz Moody
Contributing Food Editor
Liz Moody is a food editor, recipe developer and green smoothie enthusiast. She received her creative writing and psychology degree from The University of California, Berkeley. Moody is the author of two cookbooks: Healthier Together and Glow Pops and the host of the Healthier Together podcast.
Expert review by
Abby Cannon, J.D., R.D., CDN
Registered Dietitian
Abby K. Cannon, JD, RD is an attorney turned dietitian who lives a very low waste lifestyle. She graduated from the University of Pennsylvania with a degree in psychology and received her law degree from Brooklyn Law School cum laude. She graduated from Queens College and became a registered dietitian in 2016.
Our editors have independently chosen the products listed on this page. If you purchase something mentioned in this article, we may
earn a small commission
.
Last updated on October 7, 2019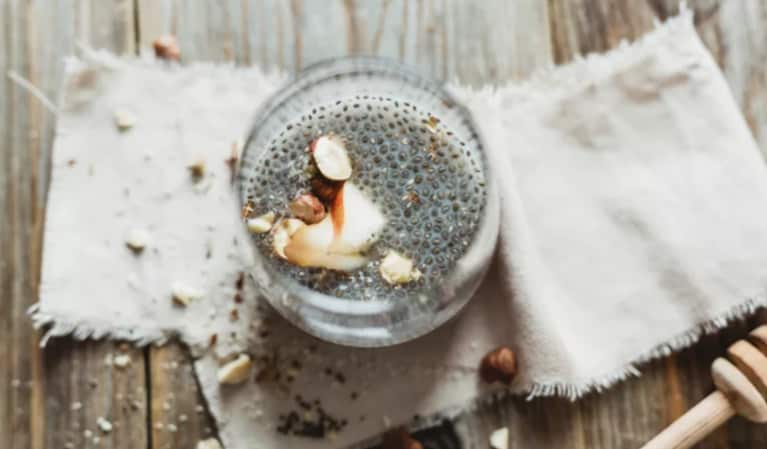 Chia can absorb up to 10 times their own weight in liquid, so they make you feel full quickly. This seed will help prevent overeating and snacking.
Try this: Want to learn more about chia? Here's how to use these tiny seeds to make cookies, jam, breakfast, and more.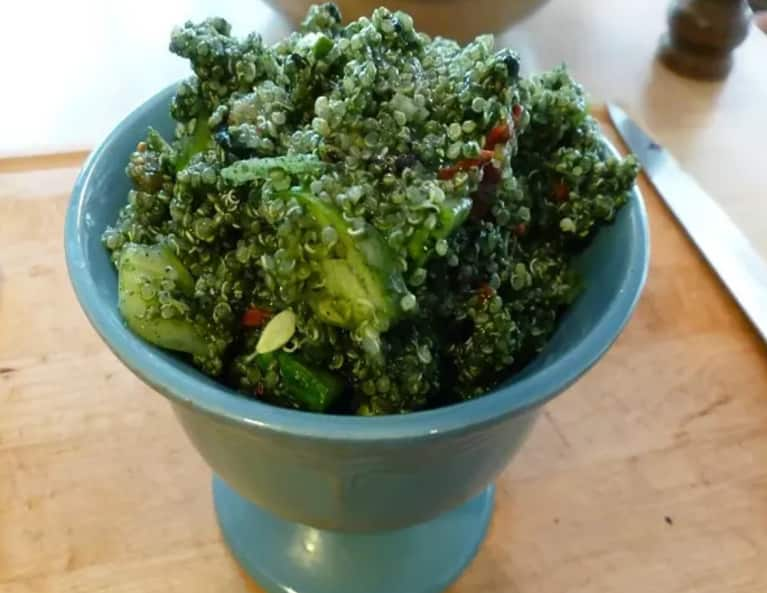 Spirulina is a superfood is so many ways, especially in regards to cravings. It is the most digestible protein that quickly satisfies hunger. It also delivers a variety of vitamins and minerals that help your body make more energy.
Try this: This spirulina quinoa superfood salad will become your favorite sugar-busting dinner in no time.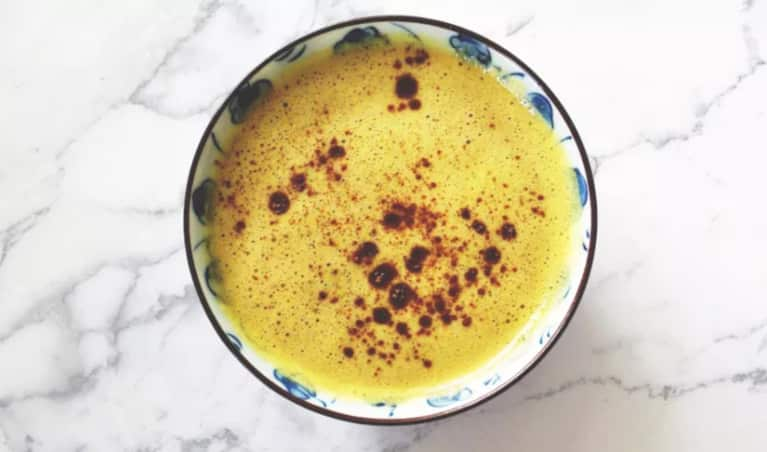 Coconut oil has a slightly sweet taste. It slows down the release of glucose into the blood, which gives you a longer feeling of satisfaction.
Try this: Blend up a coconut-oil-spiked turmeric latte—it's the perfect post-dinner drink to stop any sugar cravings in their tracks.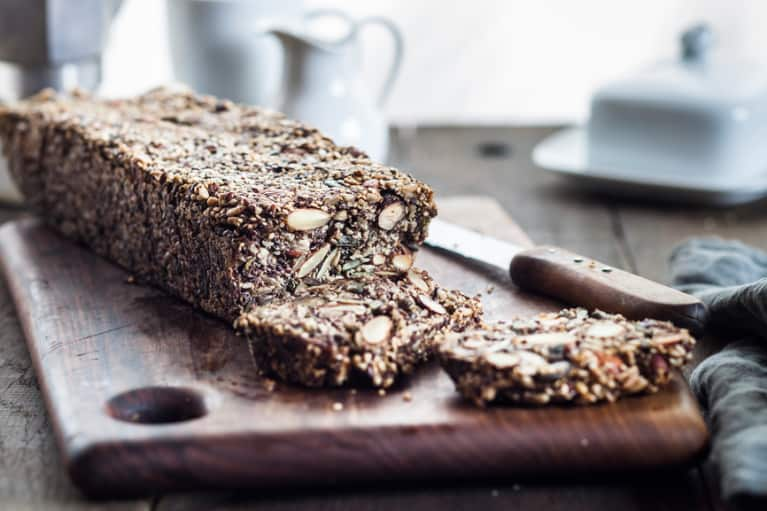 Ground flaxseeds contain fiber, which helps you feel fuller longer. Many alternative medicine practitioners also mention that flaxseeds can also reduce candida symptoms, which is a major cause of sugar cravings.
Try this: Ready for a bread that'll blow your mind? This version uses flaxseeds for a gluten-free base. Slather some almond butter on top, eat as a midafternoon snack, and watch your 3 p.m. slump disappear.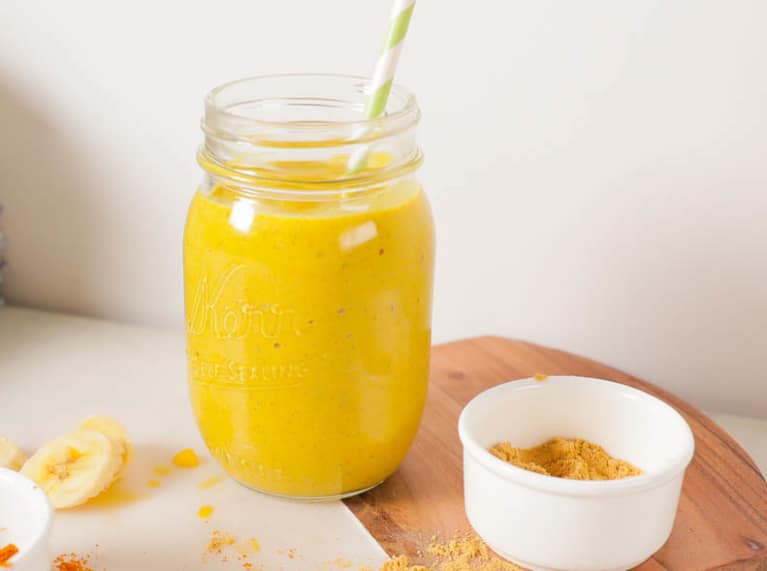 Bee pollen gives you a natural energetic boost. It contains L-glutamine, which is a key nutrient in helping to reduce sugar cravings and stabilizing blood sugar.
Try this: This bright yellow turmeric and bee pollen smoothie is a sunny way to start your day on a sugar-free note.
Quinoa contains the mineral magnesium. A deficiency in magnesium might the be reason you have sugar cravings in the first place!
Try this: A quinoa fried rice for dinner will let you go to bed feeling super satisfied, no dessert necessary.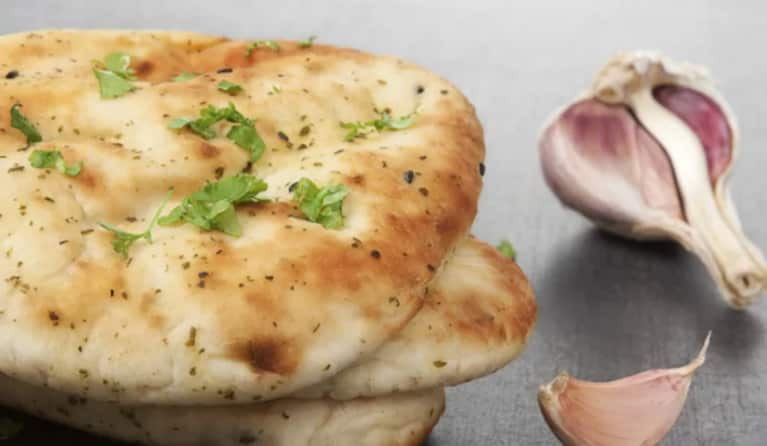 Garlic is a great palate distraction. If you crave sugar, try eating a meal with garlic and wait for 30 minutes before reaching for sweets.
Try this: This garlic naan is—no joke—gluten free. Do as we do and eat it daily with some curried vegetables.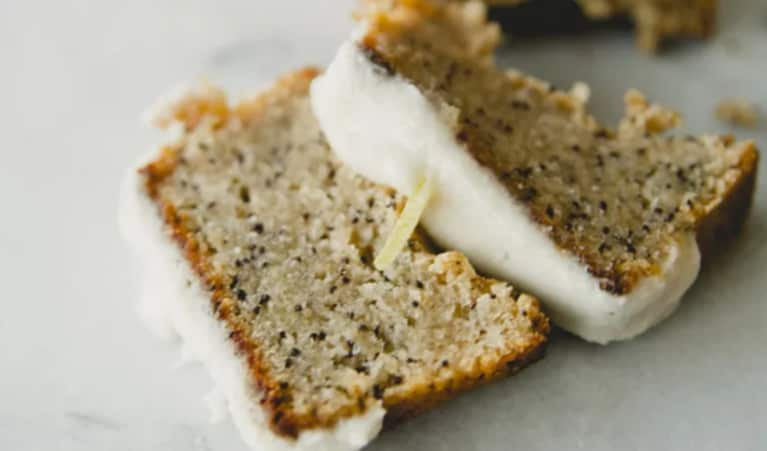 Poppy seeds contain zinc. A deficiency in this mineral can lead to sugar cravings. Sprinkle on Greek yogurt for a satisfying snack.
Try this: This lemon poppy seed bread is made with coconut flour and psyllium husk. You could bring it to a party and have something sweet to eat while everyone else is noshing on sugar!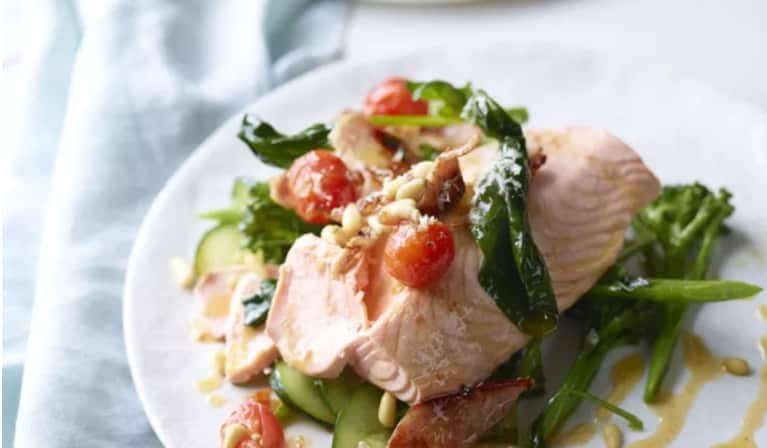 Salmon is rich in glutamine, an amino acid that helps reduce cravings for sugar and carbohydrates. Glutamine has stabilizing effects on blood sugar levels.
Try this: This dinner is ready in less than 15 minutes—you could be ready to eat before your (often sugar-laden) takeout would even arrive!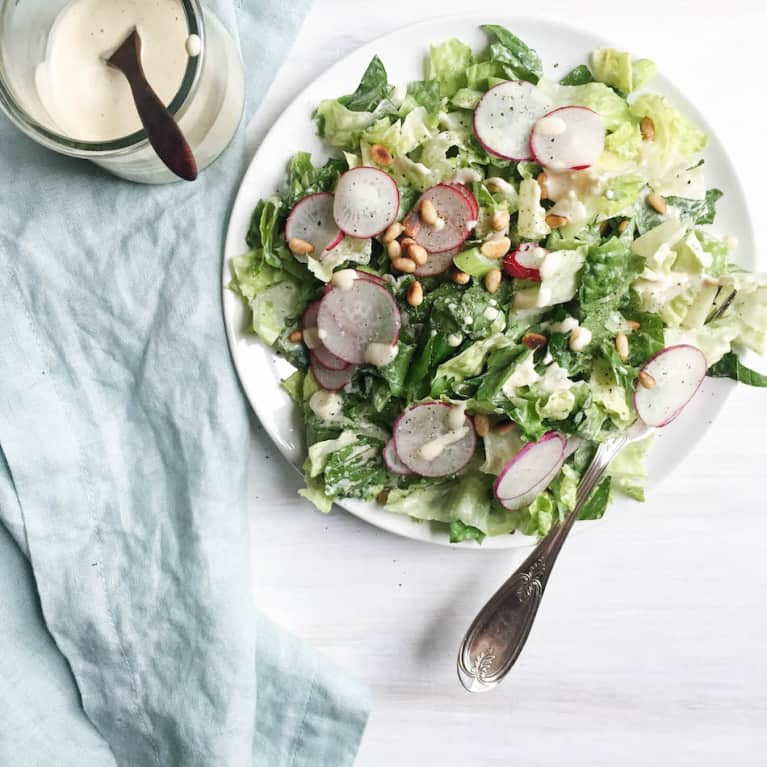 Nutritional yeast is an excellent source of protein and B vitamins, which will help balance out blood sugar and help reduce cravings.
Try this: Use these cheesy-flavored flakes to make a Caesar salad dressing that feels satiating, creamy, and indulgent—but is actually completely healthy.
Unrefined salt contains trace elements and minerals necessary for optimal health including magnesium, which moderates blood glucose levels.
Try this: Whenever you make a smoothie, throw in a pinch of sea salt or Himalayan salt. It'll bring the flavor to life so you can use less fruit, and it'll help you get those trace minerals in!