Paris, Copenhagen & Curitiba Poised To Reverse Climate Change - There's Hope For Your City Too
Former mbg Deputy Editor
By Elizabeth Inglese
Former mbg Deputy Editor
Elizabeth Inglese is a writer living in San Fransisco, California. She earned her bachelor's in english literature and cultures from Brown University and her master's in writing from The University of Southern California. She's the former Deputy Editor of mbg, and has also worked for Vogue, Architectural Digest, Bon Appetit, and Good Magazine covering food, health, and culture.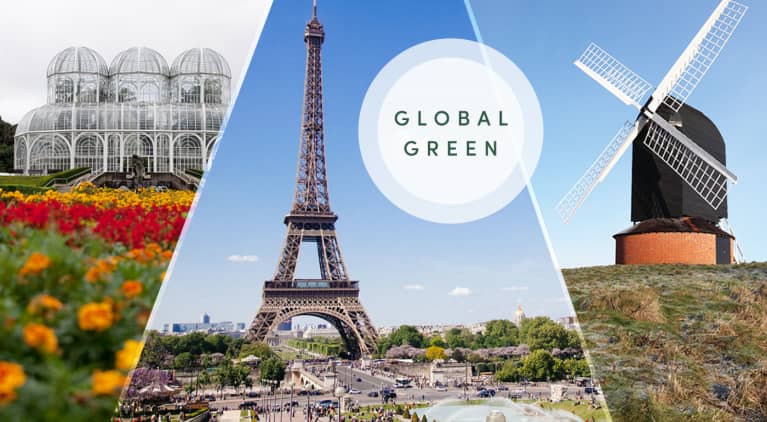 Our editors have independently chosen the products listed on this page. If you purchase something mentioned in this article, we may
earn a small commission
.
This Earth Month (why should it only be one day?), we're highlighting the innovative people, places, and technologies paving the way to a more sustainable future. We'll journey thousands of miles away and back to our own backyard to introduce you to the thought leaders making a serious mark on the eco-movement—and share how you can do the same. Get ready, get set, get inspired to go green.
Could the solutions to climate change rest not in global efforts but in small scale change enacted in cities across the planet? Michael Bloomberg and Carl Pope think so. Their new book Climate of Hope: How Cities, Businesses, and Citizens Can Save the Planet (on sale this Tuesday) explores the ideas empowering individuals to make a difference. Bloomberg, a Harvard Business School graduate and Wall Street alumn who spent three terms as New York City's mayor and Pope, a Peace Corps and Sierra Club leader, come to the issue of climate change with vastly different perspectives, but the solutions they champion are the same.
Bloomberg and Pope write about the need for reconsidering the problem in order to find the right solution, saying, "Political and environmental leaders both tend to talk about climate change as a single massive problem, and one that only global treaties can solve. But consider this: When scientists set out to rid the planet of disease, they don't attempt to cure every disease at once, and they don't expect a single research team to come up with all the answers. Instead, by working in many different labs all over the world and sharing their discoveries, teams of scientists zero in on a single type of disorder, study its characteristics, research its causes, and experiment with cures. Meanwhile, other teams of scientists tackle other diseases. It's a strategy that has led to countless breakthroughs—and it's the same approach that we should be taking with climate change."
While the threat of climate change looms large, theirs is a message of hope. "Through our work with cities, businesses, and communities, we believe that we are now in a better position to stop climate change than ever before. And that in the years ahead, forces outside of Washington can and must deliver new levels of progress."
We're shining a spotlight on three cities exemplifying the bold action needed to usher in dramatic change. Through uncompromising legislation, citizen support, and innovative thinking, these cities are paving the way forward for our planet. Could you help introduce changes like these in your city? We think so.
Paris, France—Transportation
Over the past 50 years, Paris has been reshaped by automobiles, its graceful Haussmann-era avenues and boulevards beset with traffic and exhaust. With air quality among the poorest in Europe threatening as many as 4 million residents daily, Paris took bold action to reverse the city's trajectory. Caught in it's crosshairs: the city's two-tier waterfront highways along the Seine.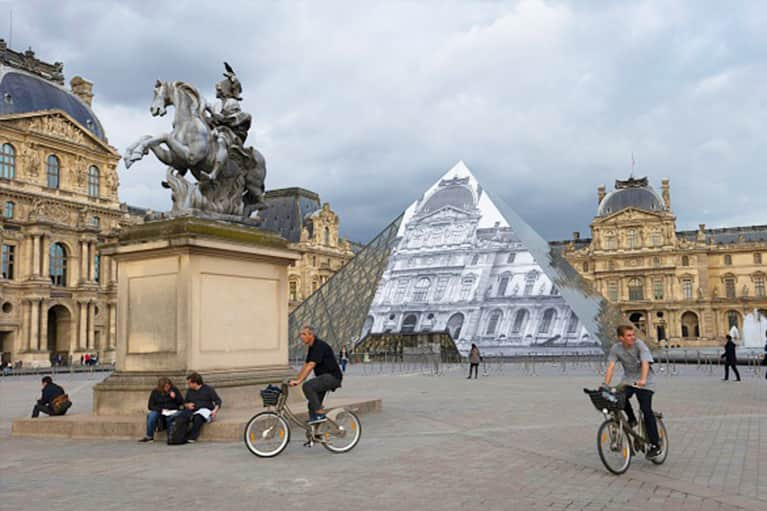 With cars producing two thirds of the city's nitrous oxide emissions City Hall took swift action to close off the lower quays of central Paris, routing all cars from the double-stacked highway onto the upper roadway. It's not a decision embraced by all city-dwellers. Halving the drivable space on the quays has resulted in substantial traffic delays as cars crowd the upper quay. But what it affords is worth increased travel time. The lower quays are now dedicated to pedestrians, cyclists, and skaters, who, once the seeds take root, will enjoy green grass, flowerbeds, and tree shade.
The closing of the quays is only part of a larger measure to cut back on auto emissions in the city. Paris has pledged to reduce the number of lanes on other heavily traffic roads by 50% to make room for bike lanes and more pedestrian walkways, and are well underway with seven squares already redesigned. New regulations implemented in January require all vehicles to display their emissions rating with a windshield sticker. Petrol and diesel cars with the worst emissions rating are banned from the city between 8am and 8pm.
To keep Parisians moving, the city plans to expand the suburban metro lines, giving commuters alternative routes into the city, and is considering introducing aerial cable cars.
Copenhagen, Denmark—Alternative Energy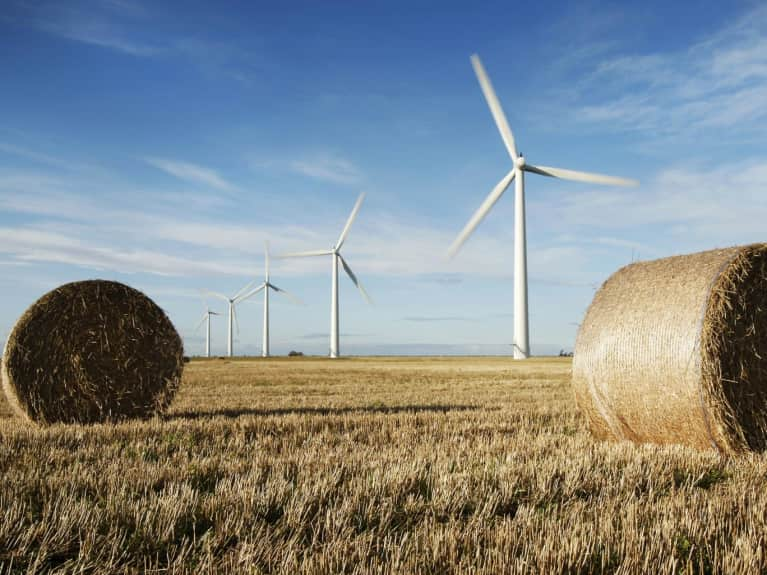 Denmark made headlines in February when the country generated enough wind energy to power the entire country for a full day. It wasn't the first time the Scandinavian nation produced aspirational levels of clean energy. Jan Hylleberg, CEO of the Danish Wind Industry Association, said in a press release, "Since 2008 we have experienced continuous growth in the wind energy production and each year set a new world record." Oliver Joy, of the European Wind Energy Association believes Denmark's accomplishment "shows that a world powered 100% by renewable energy is no fantasy."
The country's clean energy growth accelerated at the start of this year with the installation of a newer, more powerful model of wind turbine, the 9 MW, in Denmark's Osterild field. The technological advancement may allow Denmark to reach its goal—to produce half the nation's electricity through renewable sources—well before its 2020 deadline. That hasn't caused leaders to pull back the reigns on their aggressive growth plans. New windfarms are scheduled to be built before the end of the decade to keep on pace with their current 18% annual growth rate.
Curitiba, Brazil—Greenspace
Curitiba, in the southern region of Brazil, embarked on a campaign to dramatically increase the city's green space. Thirty years of urban planning and legislative support increased the city's public greenery from 1 square meter per resident, to 52 square meters, an astounding feat that has propelled the city into the global spotlight. With nearly 16 parks and 14 forests within their boundaries, Curitiba's public green space dwarfs that of its neighbors who have one-thousandth the greenery.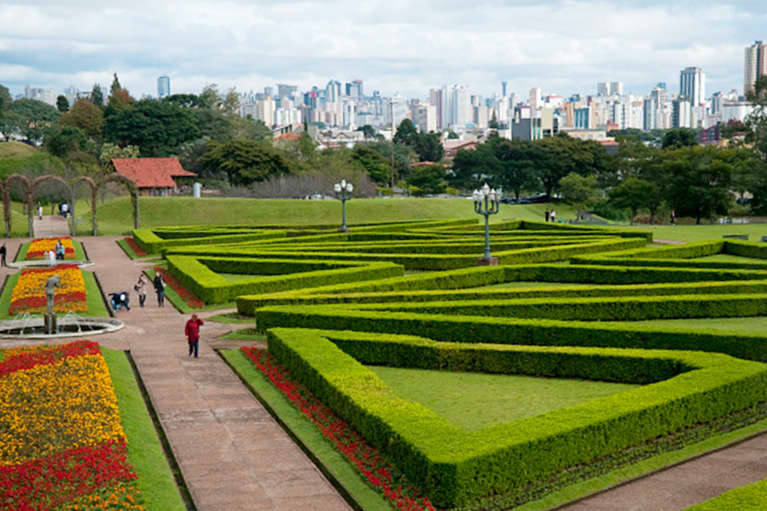 Preserving the area's natural environment, in addition to building out new green space, has been a cornerstone of their approach. Local legislation ensures the subtropical forests are protected from development and that the distinctive Parana pines are left undisturbed.
Mobilizing its citizens has proved an effective tool in protecting and maintaining greenery. 1.5 million of the roadside trees were planted by residents. Old school buses have been transformed into mobile sustainability schools, providing free education to city-dwellers. A Green Exchange program allows low income families to earn transit tickets, foods, school supplies, and toys by turning in trash and recyclables, giving individuals access to necessities and keeping waste out of streets, parks, and rivers.
Curitiba now holds international summits and advises civic leaders on how their success can be replicated.
What Can You Do In Your City?
Quotes from CLIMATE OF HOPE by Michael Bloomberg and Carl Pope. Copyright © 2017 by the authors and reprinted with permission of St. Martin's Press, LLC.