Mornings can be tough. And yet, we manage to get out of bed and make it into the office every day with the aid of some cultivated habits, self-care practices, and frankly, magical provisions. From a particularly rigorous flossing tool (one editor swears by it) to easy-as-pie natural beauty hacks, and podcasts that get our brains moving and our hearts soaring: Here are the non-negotiable morning rituals we absolutely swear by.
Olessa Pindak, Executive Editor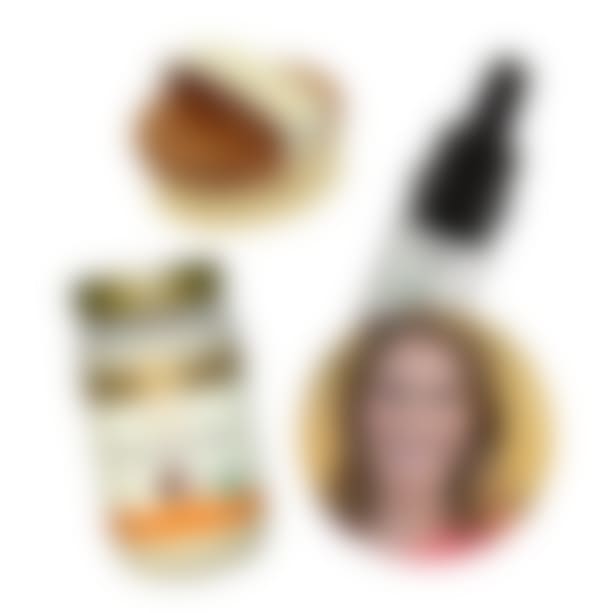 Culture vulture:
I wake up and the first thing I wonder is what happened in the world while I was sleeping—so I check my alerts and listen to the news summary on NPR while brushing my teeth. mindbodygreen is the first site I look at when I open my computer—I still get a thrill seeing all the stories we worked on live on the site.
All-natural beauty:
I experiment (the former beauty editor in me always will) but Odacité is the brand I always come back to—I use the face wash, moisturizer, and I switch up what extra oils I want to use based on what's going on with my skin. Currently, I'm loving the Ap+P Serum Concentrate.
A potent duo:
I dry brush before I get in the shower, then use pure coconut oil everywhere after—I put it on either as a liquid or a solid depending on the season.
Emma Loewe, Associate Green & Home Editor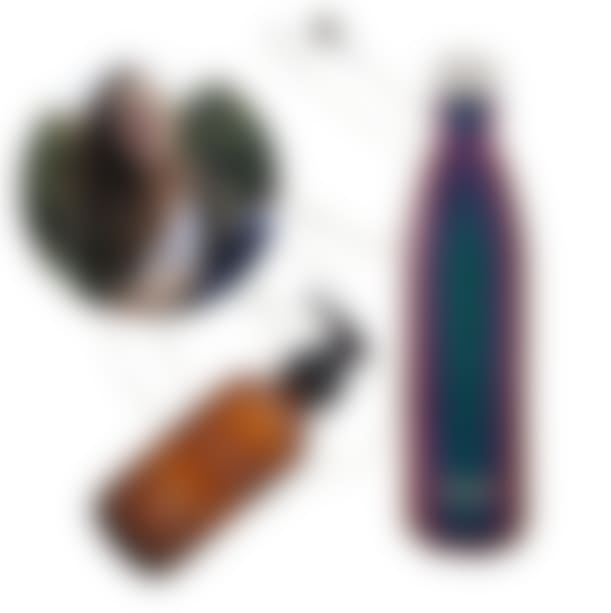 Drink more than you think you should:
As soon as I get up, I'll chug some water (my S'well Teakwood Water Bottle may be my favorite inanimate object), then immediately go on a run or head to the gym. I lay out a workout outfit the night before for a little extra motivation to get moving.
The all-organic beauty routine:
Once I get back, it's a rush to shower and get out the door. I'll wash off with Ethique soap (I love how all their products come in bar form—buh-bye, excess plastic!) and use True Botanicals Renew Hydrating Face Wash. I've been using their cleansers and moisturizing oils for about a year now and love the refreshing and heady combo of green and white tea extracts.
A podcast a day:
I'll pop on a podcast (current obsession: Jessica Murnane's One Part Podcast) as I'm leaving home and head out to start my day.
Kayla Jacobs, Beauty & Style Editor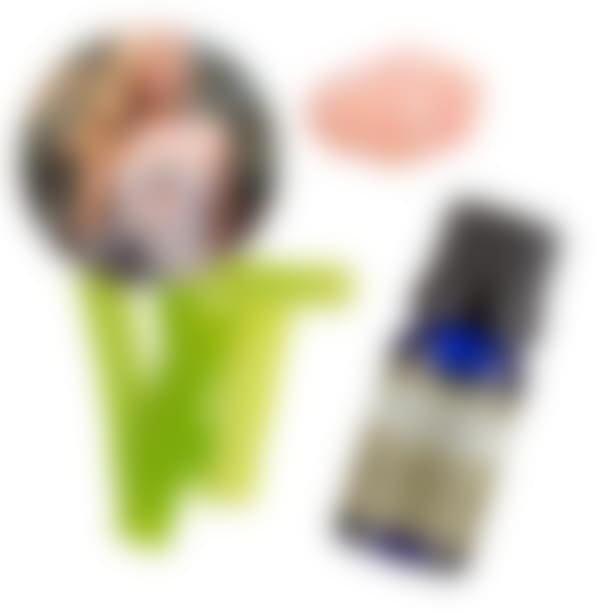 Cure-all:
Minty-rosy geranium is my favorite essential oil of all time. I start my day by mixing a few drops of one I love from Neal's Yard into Mahalo Skin Care Vacation Glow Body & Hair Elixir, and also into whatever serum I'm coating on freshly washed hair—it just makes everything shine. Maybe it's a form of self-comfort because I've been perfuming myself with it for so long, but I'll be damned if it isn't a pretty effective (and hormone-balancing) nostalgia-evoking beat.
Good vibrations:
Ah, the stone of love. No morning of mine is complete without a few minutes of meditation (or contemplation as I like to call it) with my well-traveled chunk of raw rose quartz. Not only do I use it to get me in the groove for my day, but I nestle it into the cashews and almonds I soak overnight in water to make nut milk, and carry it around (bra, pocket, bag) the city with me as an antidote to my inherent clumsiness.
Alkalizing veggie juice:
I've been intrigued by Anthony William aka the Medical Medium's work for a while now, and I must say, since I've been drinking a cup of fresh celery juice (every morning on an empty stomach), I have oodles of energy, longer-than-usual hair, and pretty damn glowy skin, to boot.
Lindsay Kellner, Senior Wellness Editor
What's the story, morning glory:
I wouldn't call myself a "morning person" because it takes a while for me to "wake up," but I really do love rising with the sun. Before I head out to the gym, I do the minimum: feed the cat, brush my teeth, put in my contacts, scrape my tongue, and pat some Vintner's Daughter Active Botanical Serum on my face. I pay attention to my inputs on the way: I believe what you consume (and tell yourself) early in the day sets the tone.
Ride it:
I view working out as an opportunity to listen to the music I want, as loud as I want. I don't inherently love cardio, unless it's SoulCycle, so this is very important. Spotify is just killing it. I really love using their Discover feature to build out playlists for running, yoga, and lifting.
Cup of joe:
I shower and get ready at the gym. I live and die by my Sultra The Bombshell Curling Iron, my face oil, and a combo RMS "Un" Cover-Up and Living Lumiziner. Before I settle in for work I stop for the most important part of the morning: my coffee. Americano with steamed almond milk, please.
Elizabeth Inglese, Senior Features Editor
Get lit:

My apartment gets bright natural light everywhere but in the bathroom. Even with a skylight, the bathroom's gloomy in the morning so I light my favorite soy wax P.F. Candle Co. No. 16: Neroli & Eucalyptus candle. The gentle orange blossom and eucalyptus notes are easy on the senses and remind me of my home in Los Angeles.
Say cheese:
I bought a tube of Marvis Amarelli Licorice Mint Toothpaste accidentally and fell unexpectedly in love with it. It brings to mind wild-growing fennel in Sicily. I love brushing with the ingenious Quip Copper Metal Electric Toothbrush, too.
Water the plants:
I could never quite get onto a watering schedule for all the plants in my apartment. So most mornings I check on everybody to see how they're hanging. I'll mist the palm fronds or douse the monstera—the fiddle leaf fig in particular keeps me on my toes.
Liz Moody, Senior Food Editor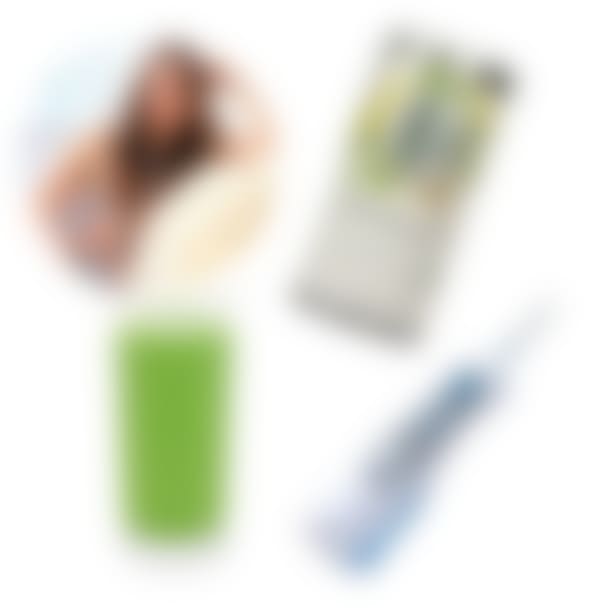 Green smoothie o' dreams:

Green smoothies are, IMHO, the best breakfast. They take literally two minutes to make, and you can be holier-than-thou for the rest of the day since you've already consumed more greens than most people have in a week. I vary it every day, but this is my current favorite (mint and summer are just two peas in a very delicious pod).
Floss, floss, floss:
I have the pleasure of working with a ton of world-class functional medicine doctors at mbg, and when most of them recommend something, you better believe I'm gonna try it. The Waterpik Aquarius Water Flosser was one of those devices that kept on coming up, and when I finally got one, I understood why. It makes your teeth feel just-went-to-the-dentist clean—and it's so easy.
Tea ritual:
I don't drink coffee (as someone prone to anxiety, it makes me feel hyper and not at all good), so I rely on my morning cup of tea to ease me into wakefulness. I love The Republic Of Tea Dandelion Vanilla blend—it smells so yummy and is dark, rich, and delicious. Plus, dandelion is great for your liver and general detoxification.
Leigh Weingus, Senior Yoga & Fitness Editor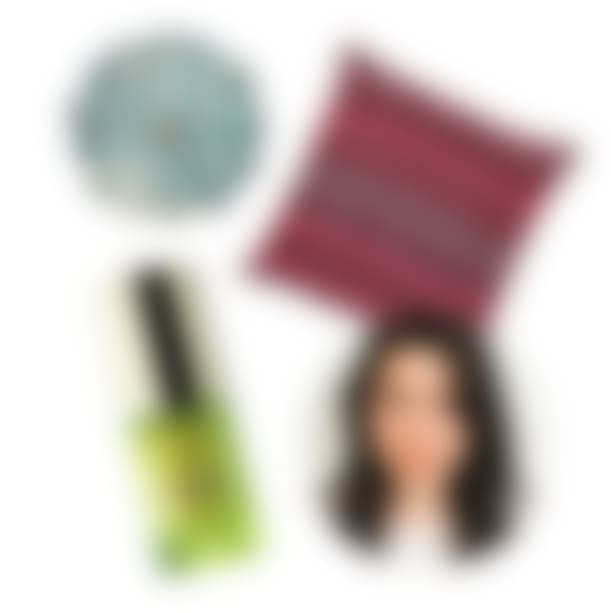 Hydrate:
The first thing I do when I wake up is drink a glass of room temperature water. I shower at night, so I wake myself up by washing my face with cold (-ish) water, and then I put on Gretchen's Rubin podcast (no politics are allowed in the morning) while putting on my makeup, getting dressed, and doing my hair. I usually have a few extra minutes before I need to leave, so I like to tidy up the apartment a little.
Beauty booty:
My beauty ritual is pretty simple: A pump of South African brand Enivron Anti-Oxidant C-Quence Creme on freshly washed skin sealed in with Kiehl's Ultra Facial SPF 30 All Skin Types Moisturizer, and a dab of Tata Harper Illuminating Eye Crème.
Green fingers:
I water my plants, put any stray dishes away, and make sure the throw pillows on my couch are perfectly fluffed. It might sound silly, but there's nothing better than coming home to a tidy house after a long day!
Allison Daniels, Happiness & Relationships Editor
Wipe 'n' swipe:
I'll wash my face at night, but in the morning, I usually just wipe off my nighttime products (and any drool that may have accumulated during the night) with Burt's Bees Facial Cleansing Towelettes. They take all the gunk off, but they're for sensitive skin, so they don't irritate mine.
Elevating a daily to-do:
I brush my teeth every day, twice a day, with the Oral-B Pro 5000 wonder toothbrush. My old electric brush crapped out a couple of years ago, and I went without one for about a year. That's the only time in my life that I've had cavities (knock on wood). Since I got this replacement option, my teeth feel fresh and clean as ever.

Get flushed:
I take niacin every morning. Growing up, my sister had bad acne, and our holistic family doctor recommended that to her as part of a natural regimen to combat breakouts. As the younger sister, I wanted to try everything my sister did, and this was no exception. The first few days, it can make you sort of red and itchy, but if I have a stuffy nose or allergies, it clears out my sinuses. And it makes me feel like I'm just getting my blood moving in the morning.
Gretchen Lidicker, Associate Health Editor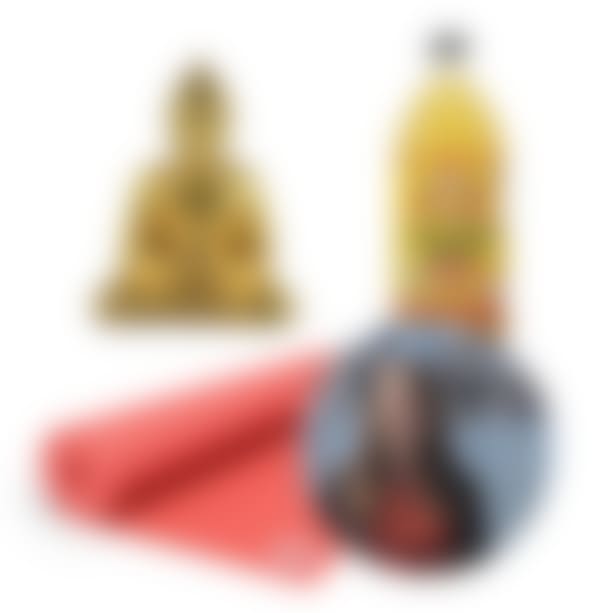 And breathe:
As soon as I wake up, I take five deep, mindful breaths before I get out of bed. Then I'll head to the kitchen to drink a big glass of cold water with apple cider vinegar or hot water with lemon (depending on what I'm feeling).
Calming the mind to calm the body:
On the way to the gym, I'll grab my bags (I pack everything the night before so my mornings don't require a lot of thinking). I don't listen to music or turn on electronics for the first hour or so of my day—I like to start the day with silence so I don't jolt my nervous system.
Get creative:
Before I start work, I love to bullet journal—it's a fairly recent thing, but I didn't realize what a huge impact this simple system would have on my life!
Leah Vanderveldt, Food Editor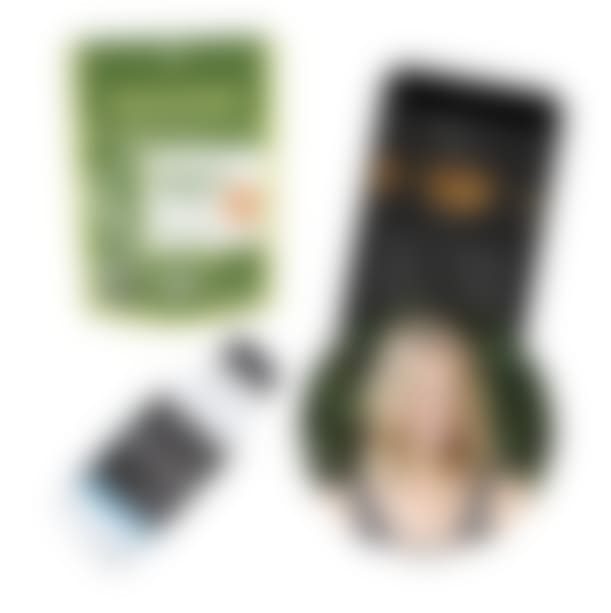 Glow and green:

When I wake up, I splash my face with water, then apply the light (five-ingredient) S.W. Basics Cleanser in a thin layer or as a spot treatment before I go for a run or do some yoga. Once I've had a good sweat, I rinse it off in the shower. It softens my skin and helps fight blemishes while I'm exercising; it's kind of magical.
Superfood:
I love maca powder in my smoothies and hot chocolate. It gives me a little energy boost and helps to balance hormones—plus, I love the butterscotch and malt-like flavor it has. I'll toss a spoonful into my zucchini, spinach, banana, cherry, and almond butter smoothie, too.
Transformative practices:
I'll meditate for 10 or 15 minutes followed by a two-minute journaling session. That really grounds me and helps me relax into the day.