This Energy Spa In Tulum Could Jump-Start Your Spring Wellness Routine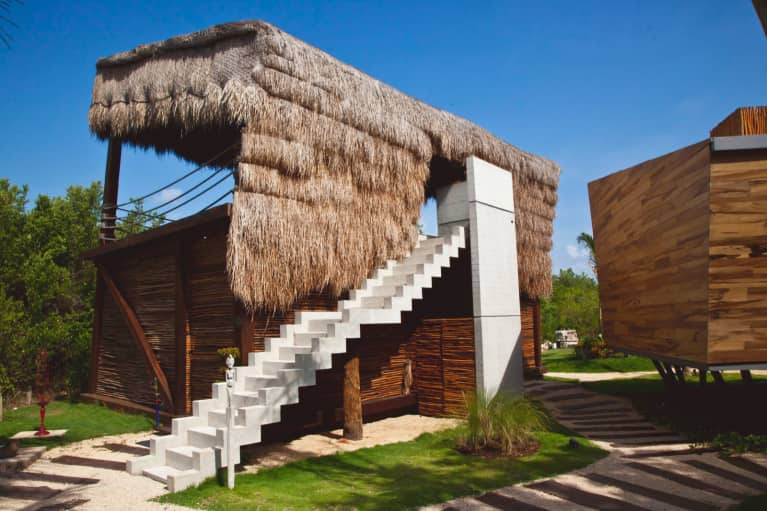 Our editors have independently chosen the products listed on this page. If you purchase something mentioned in this article, we may
earn a small commission
.
Tulum as a wellness destination is not exactly new—the pull of expansive nature, glistening surf and starry night skies never gets old—but there are still some secret hidden gems changing the status quo. Take Yäan Wellness, a wellness wonderland curated by wizard-like spa director, Bobby Klein, Ph.D. A former rock music photographer, Klein was one of the first Westerners to practice acupuncture in LA. These days he's an in-demand healer and his powerful idea of what wellness actually looks like radiates throughout the eco retreat. Follow the white smoke trail of copal (a sacred resin Mayans burnt to connect to the divine) and it'll take you down to therapy pools, garden treatment cabins and a vintage Fifties-style dresser in the relaxation area, created by Sebastian Sas, who co-owns Yäan as well as Be Tulum and Nomade, the new choice of wanderlusters. And since everyone from yogis to healers to wellness-oriented A-listers, like Sting, Drew Barrymore and Cameron Diaz, has traveled to the holistic haven that is Yäan, we just had to check it out...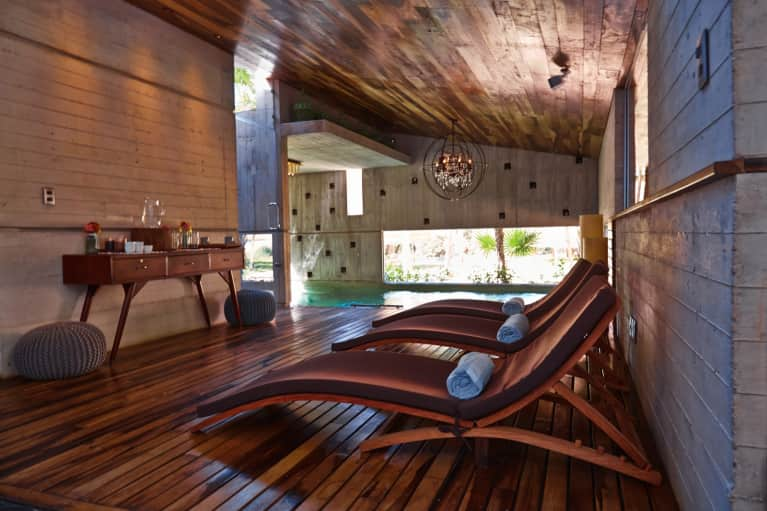 "The original concept for Yäan was to create a wellness center and spa like no other in the world. It became evident early on that we had a great responsibility to the Mayan culture here in the Yucatán. Healing is a grand concept in Mayan history and culture. With the help of the energy vortex nurtured by the Maya in Tulum, we have created a Temple of Healing," says Bobby Klein, Ph.D., a multidimensional healer, life path counselor, and spa director.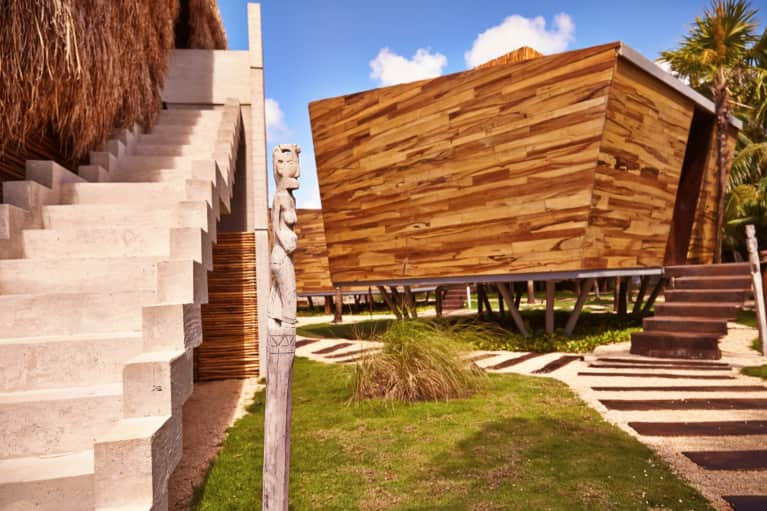 A trip to Yäan is truly an immersive experience. This haven of holistic practices focuses on the connection between inner and outer beauty through the integration of mind, body, and spirit. All spa services begin—or end, if you prefer—with the healing water circuit, which includes hot and cold therapy pools (filled with fresh cenote waters), a steam room, and sauna. And there's a profound and deeply palpable connection to nature and spirit of the Yucatán. The sacred herbs (basil, rosemary, and rue) used in the Mayan rituals, cleanses, and baths are grown in the on-site rooftop garden. They also grow aloe vera for their Soothing Sun Therapy body treatment, as well as lemongrass mint and hierba buena (better known as yerba buena, a type of spearmint) for tea. You can create your own spa-worthy tisane at home with this simple recipe:
Mint and yerba buena lend a fresh aroma and flavor while promoting relaxation and healthy digestion (the Mayans believe that the abdomen is the energetic center of the body). Chaya, also known as tree spinach, helps purify the body while lemongrass delivers anti-inflammatory benefits.
Ingredients
In a glass mason jar, combine all ingredients.
Shake to mix.
Store until ready to use.