The One Detox We Should Actually Be Doing Every Day
Reiki Master
By Kelsey J. Patel
Reiki Master
Kelsey Patel is one of Hollywood's leading wellness and reiki experts, and author of Burning Bright: Rituals, Reiki, and Self-Care to Heal Burnout, Anxiety, and Stress.
Detoxing the energy of your mind, body, and spirit can do much more than clear a few heavy vibes. It can change the way you see your day, your life, your experiences, and your relationships. But what exactly is an energetic detox?
For a long time, I had no idea what energy work meant and, truthfully, I was a little scared and intimidated by the concept. Once I started receiving reiki, I grew fascinated by how renewed I felt after every session, even though I couldn't see anything physically happening to me.
Over time, I started noticing incredible shifts in my every levels, which inspired me to start training to become a reiki teacher myself. During this training, I learned how to clear energies, remove blockages, and help dissolve unserving patterns. Keeping tabs on your invisible energetic needs throughout every day is the key to busting through negativity.
Some days, you may not even realize that your energy was heavy or you felt off until the day is almost over. That's OK. The more you practice these body scans and detoxes, the easier it will become to cleanse your mental, physical, and spiritual energy.
Before you start your day, take a few moments to connect to your mental, emotional energy, noticing what comes up. These tools can help you do it:
I always recommend smelling a few drops of orange or peppermint essential oil to cleanse and open the mind first thing in the morning or during the midday slump. This can help clear any dusty energy left over from a poor night's sleep or the grogginess that sets in halfway through the day.
If you already have a yoga or fitness regimen, that's great. Another way to move energy during the day is by simply making some arm circles or doing a few lunges to get the blood circulating.
For those of you who haven't tried emotional freedom technique (aka tapping/EFT), give it a try and see if it helps soothe the mind's anxieties, worry, fears, and overall negative, unhelpful vibes. Tapping has been known to help relief stress, anxiety, and bring clarity to the mind. I utilize it in my private practice and daily life and can speak firsthand to its incredible ability to shift energy.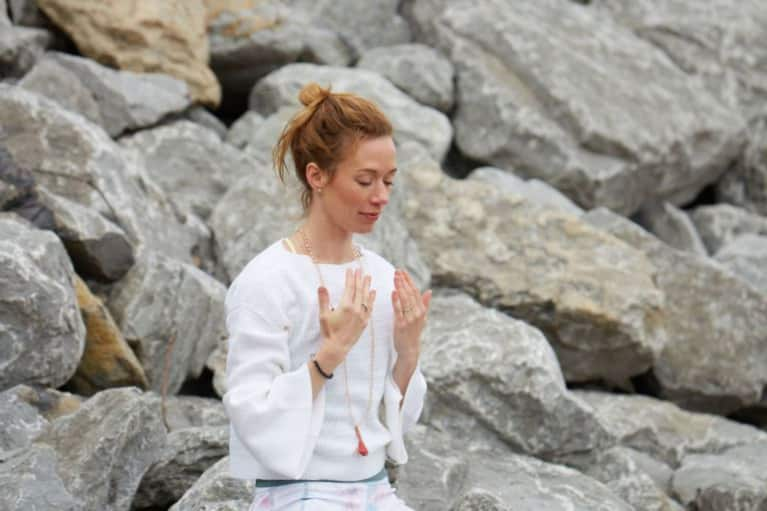 How do you feel when you walk through the front door of your home? Are you energized, light, and open? Or heavy, cluttered, and depleted? If it's the latter, it might be time to give some of these tools a try:
Light some sage or palo santo and carry it around your space with the intention of dissolving any negative, unserving, or heavy vibrations. Once you've done a walk-through, thank the space for its guidance and set a prayer for what you want to call into it. Then, burn some incense to help lift and energize the space with your prayer.
If it's been a while since you've gone through your desk, office, closet, or shed, take a few hours and get decluttering. By letting things go in your home, you'll release stagnant energy in the body as well.
If you have the ability to spend a little money (or a lot, depending on your stone!), consider place crystals around your home, bedroom, office, and car to keep their energies protected, cleansed, and uplifted. I recommend amethyst near the bed for dreams, rose or crystal quartz inside the bedroom for love, and tiger's-eye and black tourmaline on the desk to bring clarity of thought.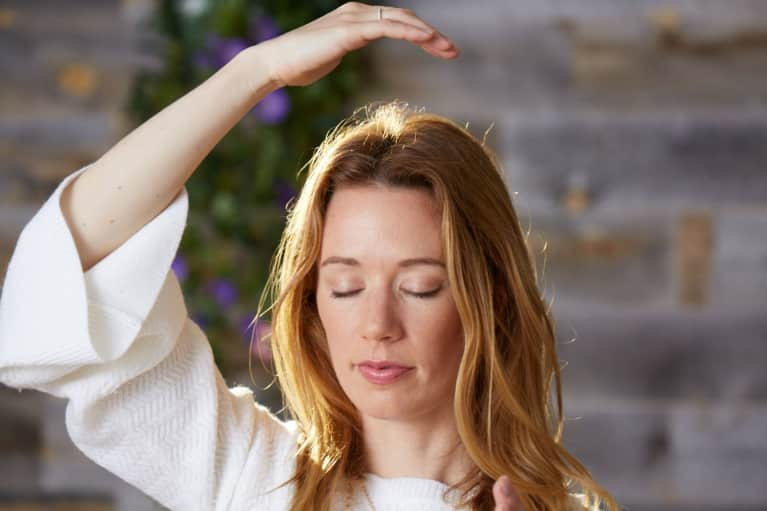 Remembering the triad of mind, body, and spirit can help you move the negative space in your life and start attracting all that you desire and intend. Here are a few techniques for cleansing your spiritual clutter:
Let's say you've just completed a task or project, finished an intense meeting with someone, or had an interaction that lingers. Now, it's time to close the energetic connection. Lift your arms up like you're going to make a big circle, then cross them in front of the chest making an X. This energetic technique closes the energy between two connected beings or things.
If you are feeling tired, sore, depleted, or heavy in the morning or at night, place your hands on your heart and send some love and light into your body through a round of five deep inhales and exhales. Fill your essence and energy up by simply being with yourself and your breath.
No matter how late I may be for an appointment or meeting, I never get out of bed without setting an intention for myself for the day. This helps clear my mindset, focus my energy, and bust through lingering negativity.