Is Breastfeeding All It's Chalked Up To Be? New Science Has An Answer
mbg Health Contributor
By Gretchen Lidicker, M.S.
mbg Health Contributor
Gretchen Lidicker earned her master's degree in physiology with a focus on alternative medicine from Georgetown University. She is the author of "CBD Oil Everyday Secrets" and "Magnesium Everyday Secrets."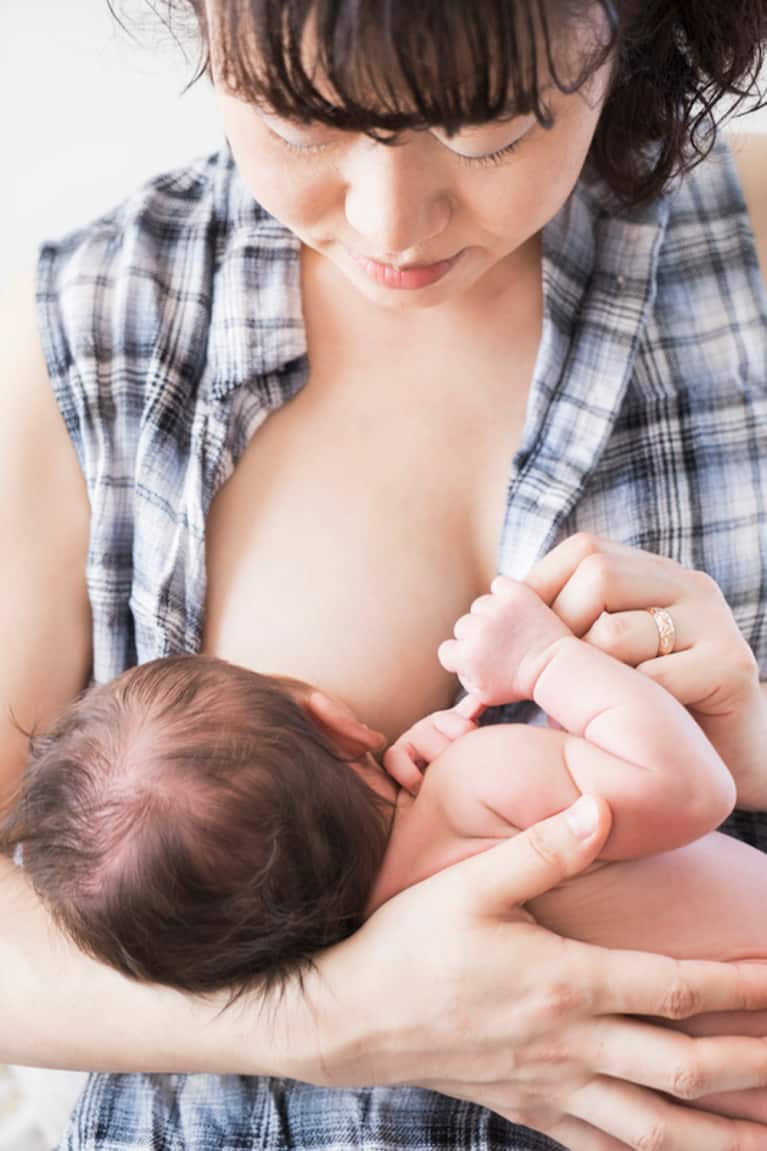 March 30, 2017 — 16:29 PM
Breastfeeding is a big commitment; it requires a lot of energy and organization and can be both exhausting and time-consuming. So why do so many moms do it? Although it's a deeply personal choice, many moms decide to breastfeed because they believe it will make their children healthier and more successful, with its many benefits regularly praised by leaders in both the medical and wellness community.
But do we know exactly what those benefits are? And more importantly, which ones are backed up by science? A new study, published in the journal Pediatrics, casts some doubt on the widely held belief that breastfeeding your child will make them smarter and well-adapted.
Can breastfeeding really lead to successful children?
This study, conducted at the University College of Dublin, investigated the effects of breastfeeding on the development of children at 3 and 5 years old. Researchers randomly selected children from over 8,000 families and then had parents and teachers complete standardized assessments of the children's behavior, expressive vocabulary, and cognitive abilities. This study aims to shed light on the ongoing (and controversial) debate about whether or not breastfeeding can influence a child's intelligence and behavior in the longer-term, since evidence as of now is conflicting.
When researchers looked at the raw data, they saw that children breastfed for at least six months displayed better outcomes in all 13 developmental areas measured. But once researchers adjusted the data to take into account socioeconomic factors, overall behavior, and the environment of the child, only one outcome (hyperactivity) remained statically significant. This means that when you disregard all other factors that could affect a child's development and focus only on breastfeeding—it could only be linked directly to a decrease in hyperactivity at 3 years old and could not be linked to any developmental advantages in 5-year-old children.
According to Dr. Darria Long Gillespie, a physician and mbg health expert who's writing a book on parenting, what's key to remember here is the difference between short- and long-term effects. "When you try to study long-term effects, it's much harder to construct a good study and really isolate the effects of breastfeeding alone. Due to the length of time is takes to see differences in factors like cognitive development—and myriad other factors that affect them—it's very challenging to show whether there's a cause and effect from breastfeeding," she explains.
So why should I be breastfeeding my baby?
It's important to know that, in addition to reduced hyperactivity, there are still a ton of benefits to breastfeeding. For children these include—but are definitely not limited to—a healthier immune system, fewer instances of allergies and obesity, and a lowered risk for developing diseases like diabetes, childhood cancers, and autoimmune problems. For moms the benefits include a lower risk of developing breast cancer, less incidence of postpartum depression, and breastfeeding is even linked to the quicker and more effortless loss of baby weight.
According to Dr. Gillespie, "This new research doesn't change in any way what I advise my patients; breastfeeding is still the most beneficial way to feed a baby. Will breastfeeding make your baby smarter? We don't know for sure, but it's possible, and it won't do any harm. Will breast-feeding keep your baby healthier and less likely to be hospitalized? Absolutely. And that's enough for me."
So while this study may be a bit discouraging for moms spending their precious time and energy on breastfeeding, it isn't a reason to doubt the overall health benefits of breastfeeding for both baby and mom. It does, however, seem that the debate over the true long-term benefits of breastfeeding will continue for the foreseeable future.