The Simple Running Mistakes You're Making Every Single Time
Written by
Leigh Weingus
Leigh Weingus is a New York City based freelance journalist writing about health, wellness, feminism, entertainment, personal finance, and more. She received her bachelor's in English and Communication from the University of California, Davis.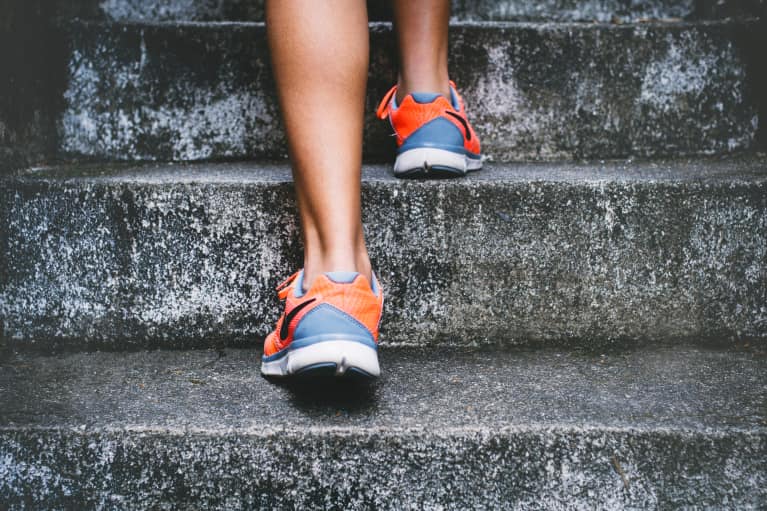 Maybe you don't understand why anyone would enjoy running, or perhaps you find yourself with way too many aches and pains every time you hit the pavement. Or maybe you love running and want to know what preventive measure you can take so you can run for the rest of your life.
The truth is, a lot of tiny factors go into being a successful, injury-free runner, from your natural build to the shoes you wear. Because we can't pinpoint each and every running error, we decided to call on two running coaches we trust—Andia Winslow and Lee Jimenez—to find out which mistakes they see most often and how to correct them:
1. Letting your ego get in the way.
Who doesn't want to be that person who can run 5 miles without stopping the first time they try? Unfortunately, like most things, mastering the art of running takes time and persistence. And going too hard too fast can lead to injuries very quickly.
"Many first time or even semi-seasoned runners tend to compare themselves to whom they see," says Lee. "Joining running clubs and automatically going to the 7-minute-mile group, for example. This is where so many running injuries happen—when runners don't take the time to start from bottom and progress up."
The fix? Try running 1 mile at a pace that is comfortable for you. The next time you run a mile, attempt to beat that pace. "This is a great way to progress and increase your personal record," says Lee. "As a runner, you are able to gauge where you honestly are."
This one seems like a no-brainer, right? But according to Andia, many runners stuff their feet into sneakers they tied days—or even weeks—earlier and have been slipping in and out of. "Take a moment to adjust the tongue and relace your gear with care," says Andia. "Avoid discomfort and potential injury by taking care of your feet—they're your connection to the ground, after all!"
If you're guilty of this, don't worry. We'll look the other way while you tie your shoes properly.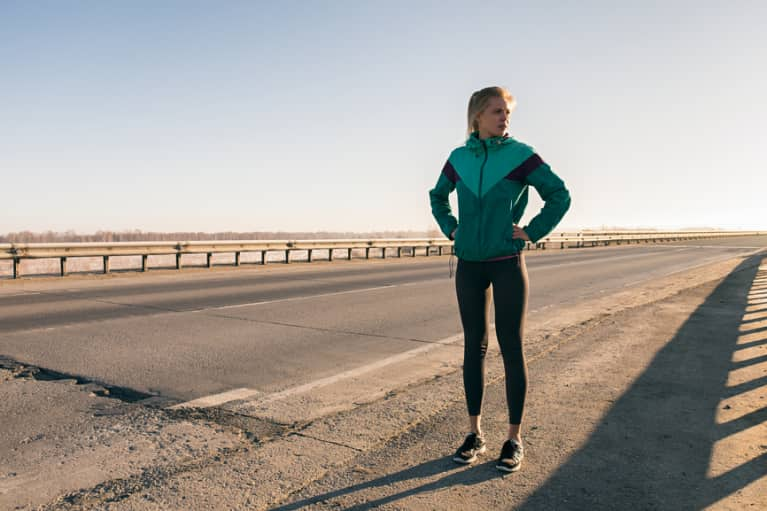 3. Forgetting to strength train.
Logging miles is important, but cross-training is just as crucial to acing your run, whether it's a couple miles or a full marathon. "Runners who are preparing for a race of any kind often focus on the number of miles they can complete or the time it takes them to complete their distance goal," says Lee. "Over time, solely using this method of training leads to injuries such as hamstring tears, meniscus displacement, and joint pain."
He suggests taking up activities like swimming, yoga, and weightlifting to complement your running. "Dead lifts, leg curls, and leg extensions help to strengthen the quads and hamstrings, leading to greater power and speed for any runner," says Lee. "Swimming helps increase your capacity to intake and regulate your breathing, increasing your V02. Yoga or any mobility focus exercise brings realignment to the spine, lengthening muscles in the quadriceps."
4. Wearing the wrong shoes.
Let's get back to footwear for a second. Even if you do tie your shoes, it doesn't mean much if you're wearing the wrong pair.
"Too often I see runners in sneakers that are "rolled over," with nonexistent tread, built for fashion or simply ill-fitting. Go to a running specialty store and get properly fit by a specialist who will analyze your gait on a treadmill and offer footwear suggestions," says Andia. "This service is free, take advantage! And don't ever run big first-time mileage in new shoes. Wear them in a bit by walking around the house first. Also, what looks good is not necessarily good for you. Applies to running, applies to life."
Go ahead and give these tips a test run. Pun intended.