These Are The Most Powerful Lessons I Learned From The Death Of My Mother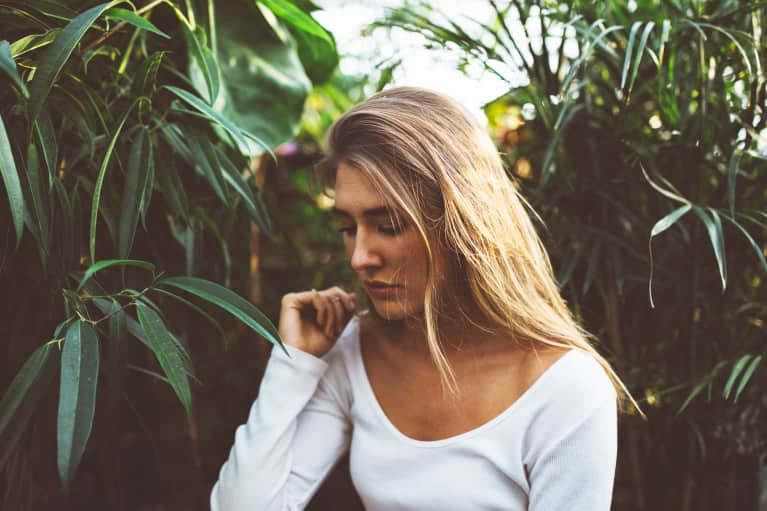 It's now been an unbelievable six years since I lost my mom. She was the rock of my life, my mother—my best friend and really the beginning and end of my world. Losing her was indeed the hardest thing I have encountered during my life, and anything challenging since I lost her has become, in some respects, more minor since dealing with that. In others, doubly challenging, as I lost the one person in whom I could trust without judgment, bias, or prejudice.
I have learned many things. I have changed in more ways than I thought possible—all of them for the better. I think of it as the start of my spiritual awakening. Here are nine of the most important things I took away from this great loss:
1. Everything is relative.
Once you have gone through something as devastating as the loss of someone close to you and learned you can survive, you will feel empowered to deal with many other challenges.
2. Nothing matters more than making sure the people in your life know you love them.
I can't imagine what it would be like to have lost my mom without her knowing she was the light of my life. I never got to say goodbye, but she was in no doubt that I adored her.
3. You are stronger than you think.
In the midst of a struggle, it's hard to see the light. But even in the dark, there is beauty. I never thought I would pull through that loss in one piece, but I did. And I am stronger for it.
If people don't know how to deal with the fact that you're sad, that isn't your fault. Continue to honor your emotions.
5. We are not promised tomorrow with anyone. Spend time with the people you love today.
I can't imagine how it must feel to have regrets about not having made the most of someone in their lifetime or not truly shown your appreciation, love, or gratitude. Don't spend your life regretting what you didn't say or do. Do it, say it—while you still can.
6. No one can truly understand this unless they've lived it.
Don't expect people to understand how you feel. Unless they've dealt with loss, they won't. They are doing their best, so be patient and compassionate with them. Grief has taught me compassion in a way I never understood it before.
7. Loss brings your close friends closer and pushes those who can't deal further away.
Loss helps you find the good souls in your life. One friend was angry with me for disappearing. She couldn't be patient or understanding during my time of grief. We were clearly not meant to be friends. Luckily, I had many more whom I can't thank enough for just being there for me.
8. Life is what happens while you're making other plans.
My mom wasn't on her deathbed or diagnosed with a terminal illness. Five days after I waved her off at Dubai airport, heading back to Heathrow, I was preparing to fly home for her funeral. You're never prepared.
9. Life can be cruel, and death is life's only certainty.
Be grateful for at least one positive thing in your life and enjoy it—every single day. We don't know how much time we have.